Okay. I've known this for about a week now, but now I definitely have to make the confession: I'm quitting the 30 for 30. I feel like an idiot, since a blog is such a public thing. I mentioned in a post about a month ago that I wanted to slowly shift the content on here to being a little less fashion and a little more design. It feels impossible to do that with a 30 for 30 going on. Plus, it's hard for me to take pictures every single day.
So anyhow, that's why I haven't been posting outfits. And now you know. This was my Fourth of July outfit. I don't own many red things at all, so I went with an all blue palette. I love this sweater–the color, the shape, the patterns.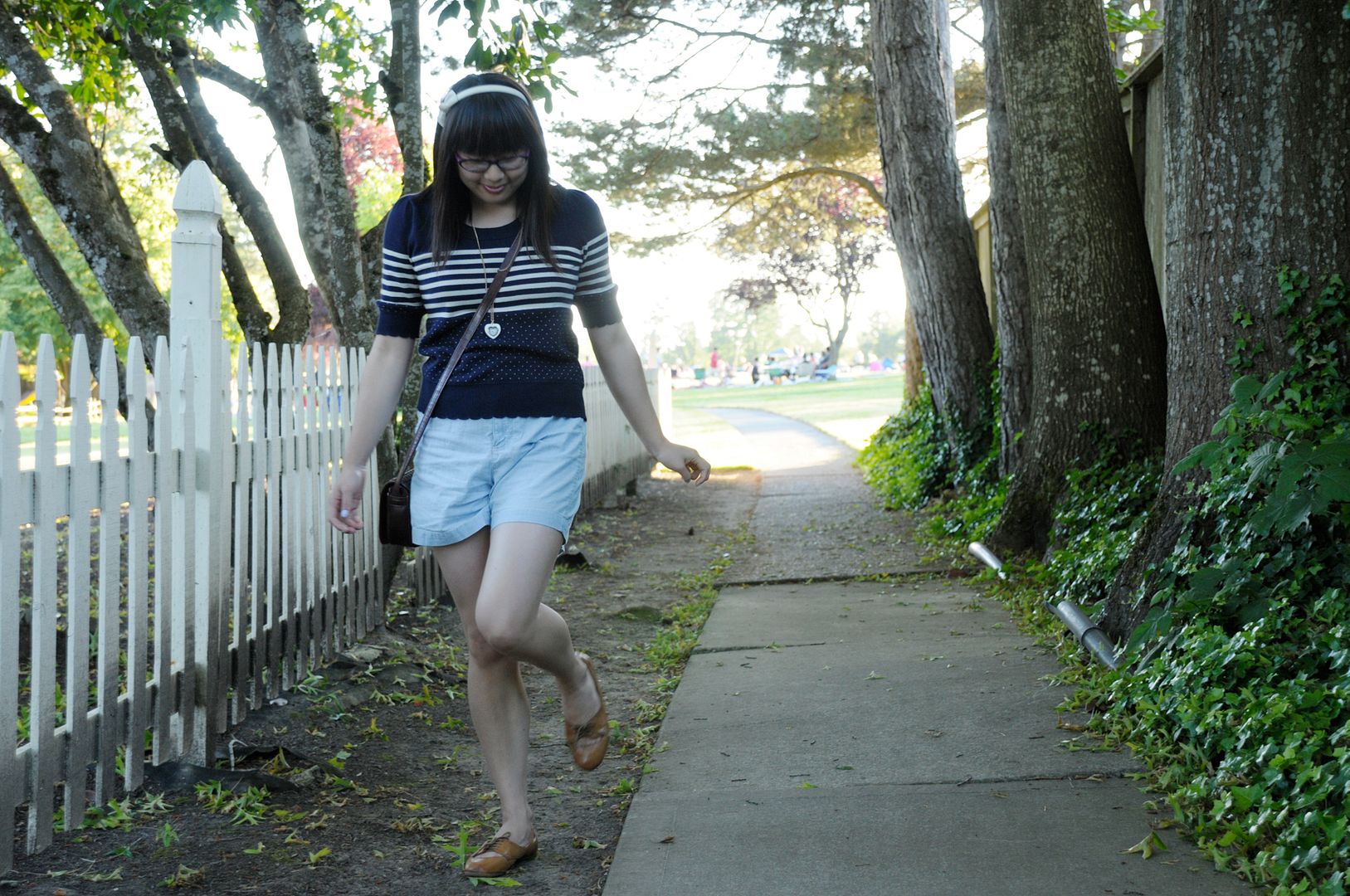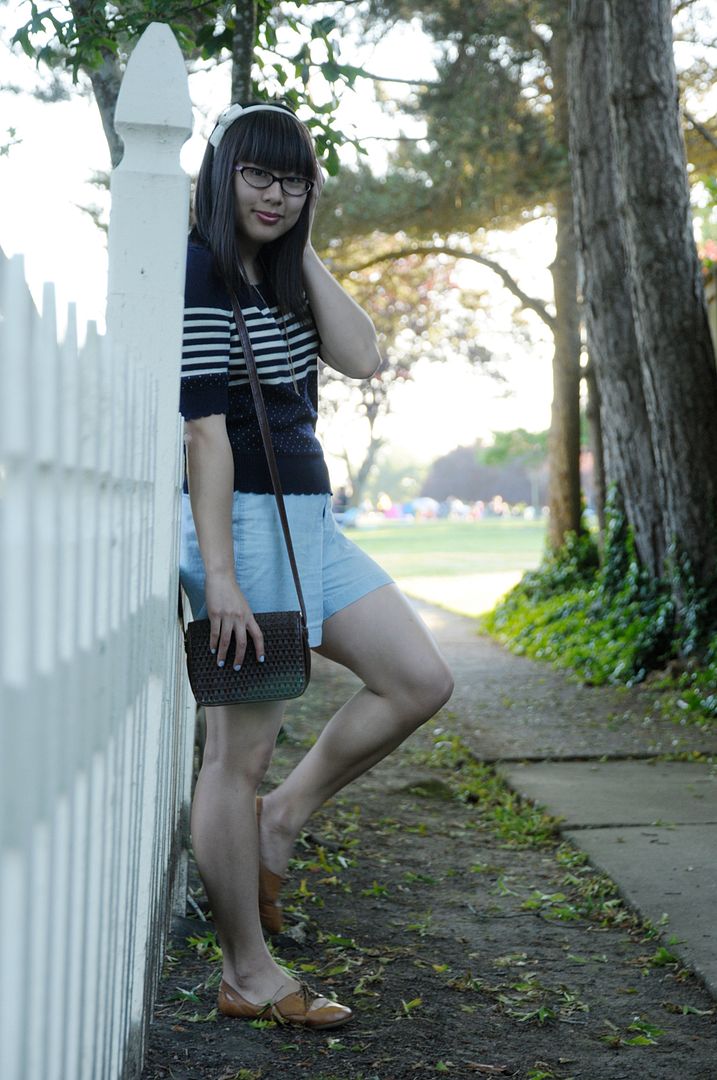 So anyhow, I have a lot of ideas for my blog. I just need to stick by them and not get sucked into constantly posting up outfits. I might lose followers, but that's all right; I feel like there's a lot more that I could and should be blogging about. I want my blog to reflect more of me than just my outfits.
That being said, I'll still be posting them. Heather over at
29 Skirts
actually has a feature I want to be joining in on, called Thrifted Thursdays, which sound like exactly what they are–outfit posts of outfits made entirely of thrifted clothing :)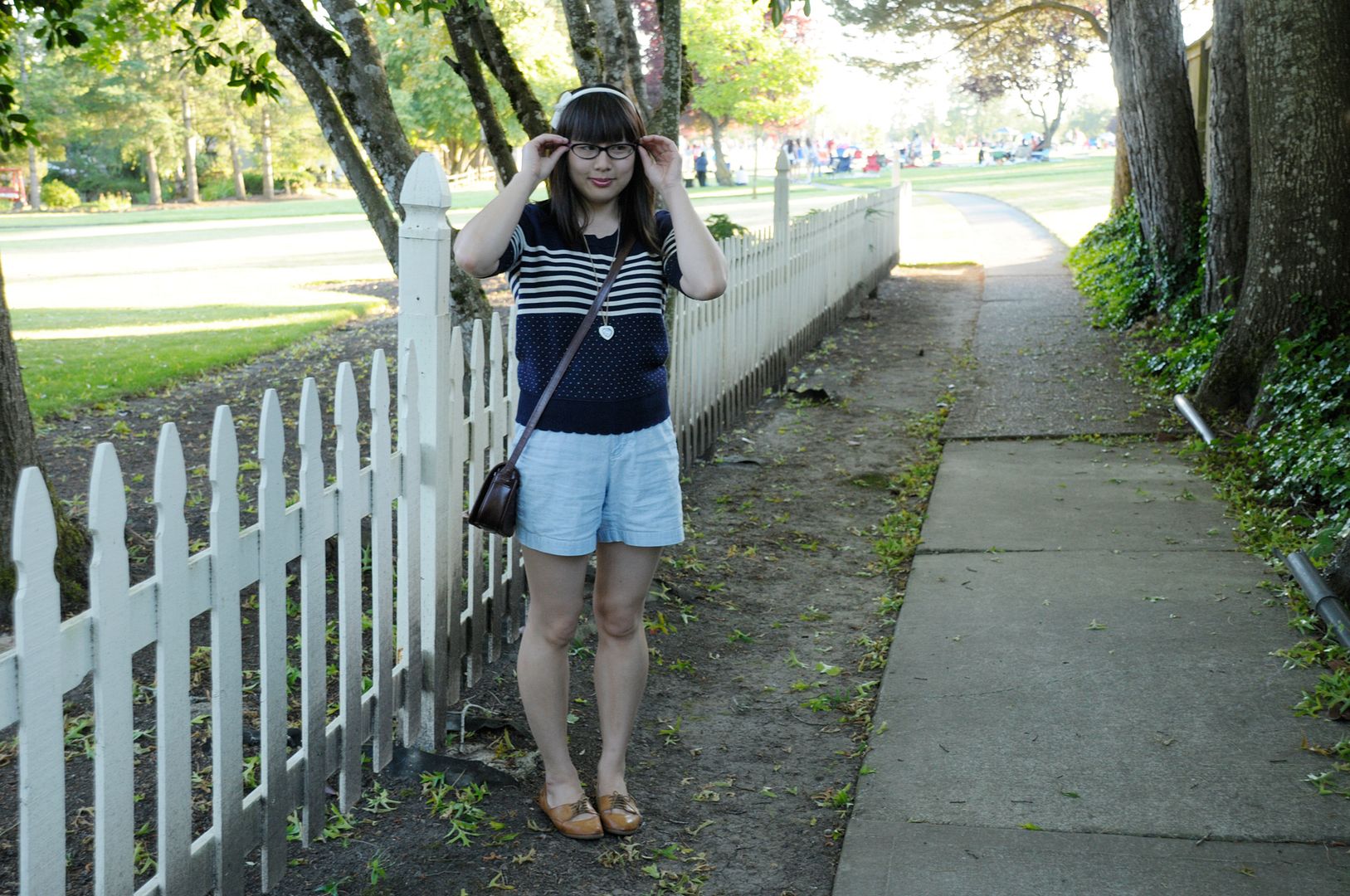 I also want to get back into my Virtu and Inspiration posts as well as start posting up illustrations and my projects. We'll see how this all goes. I feel like I'm definitely still trying to grow into my blog. Happy Friday!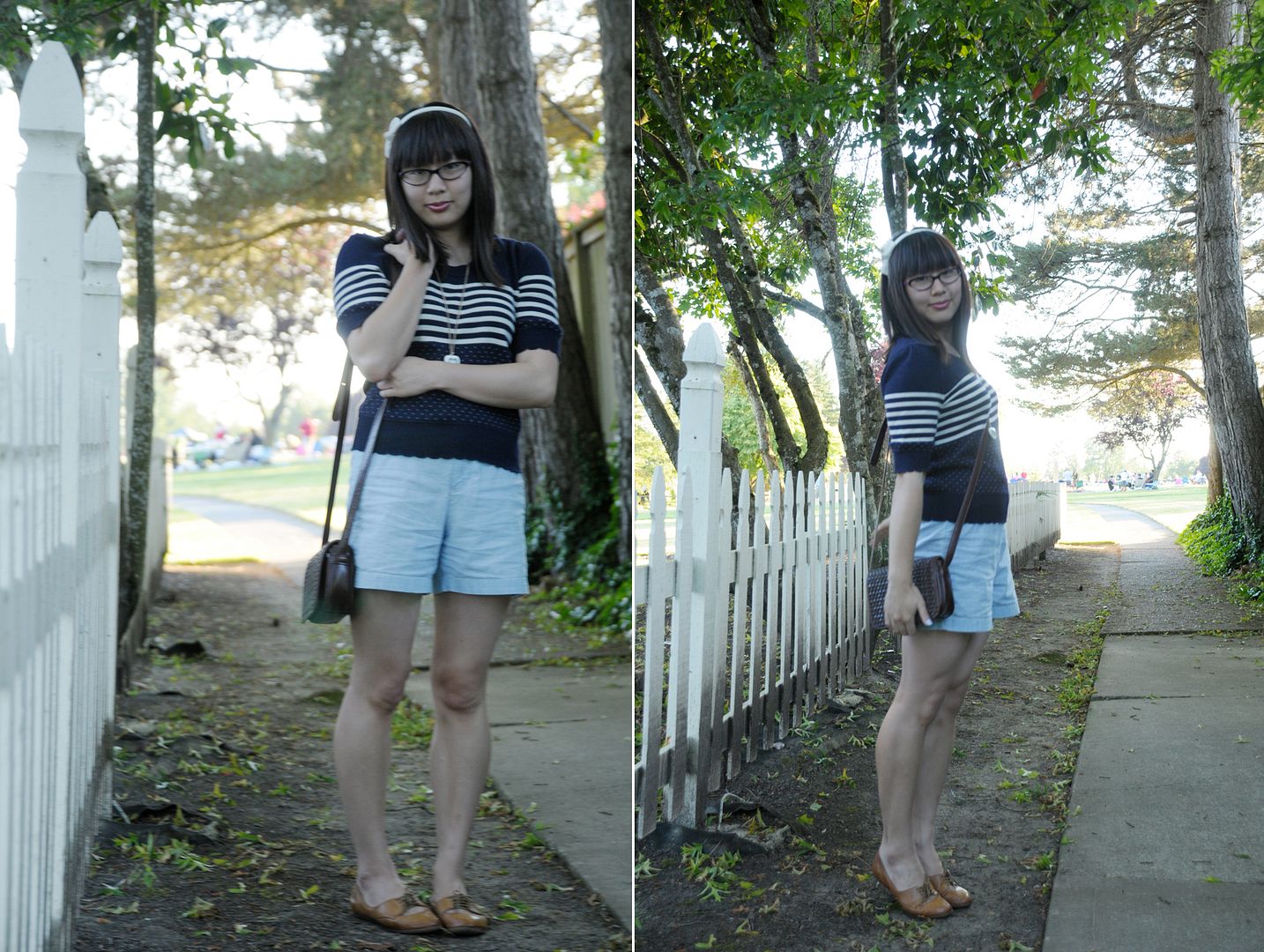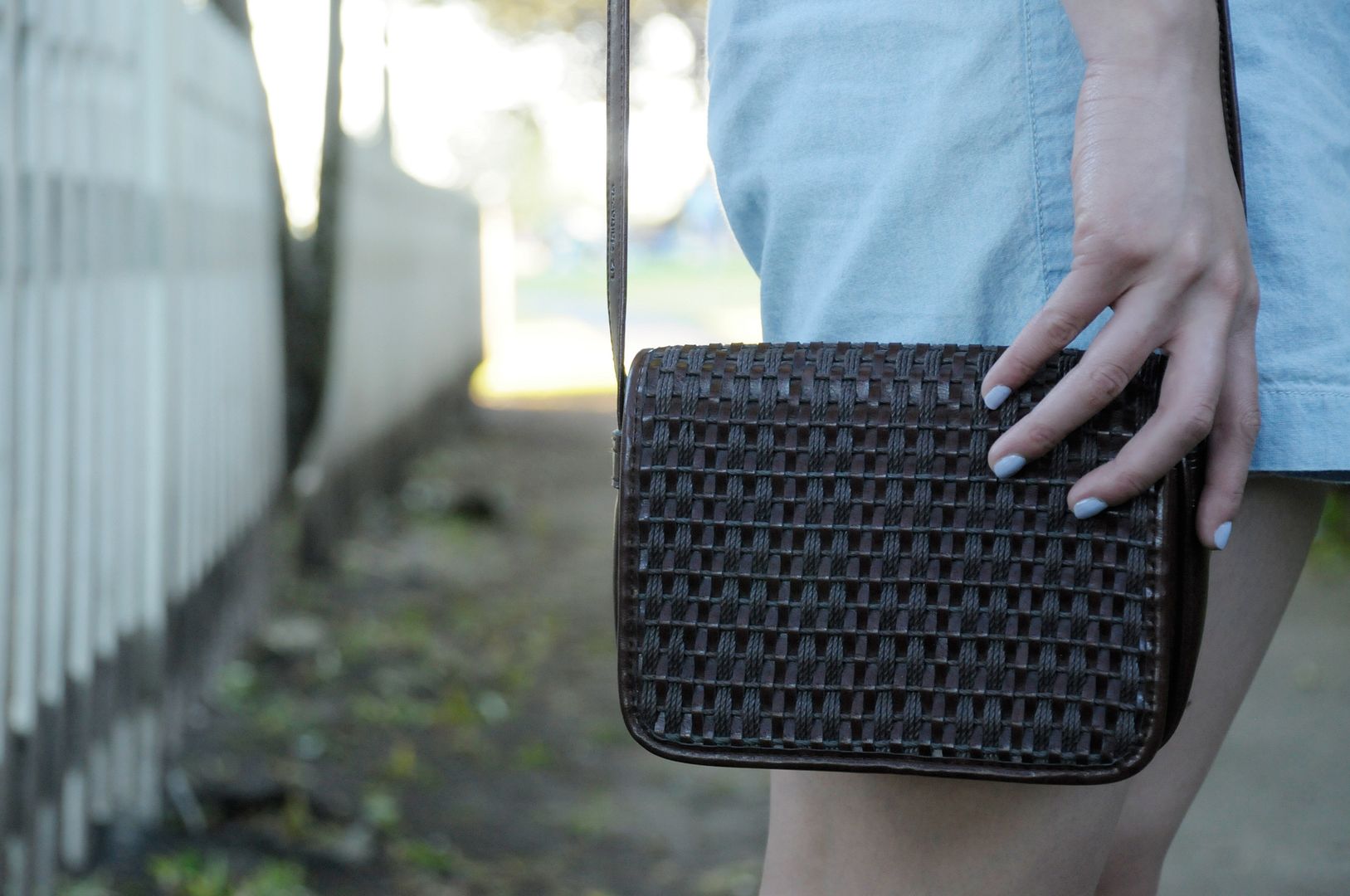 sweater: UO on sale
shorts: thrifted
purse: thrifted
shoes: Steve Madden
necklace & headband: F21