I mentioned previously that I'm working on a paper doll set for my digital illustration class. I decided to restrict myself to using only black + one spot color throughout and I really like the result. I wasn't at all meaning to make her look like me, but basically everyone I've shown these to has asked if they were a self portrait. What do you think? :) I'm actually half tempted to use these in my header and change my layout a bit.
I'll be posting up my progress with this project. It makes me quite happy, since it's graphic design + fashion. Sort of.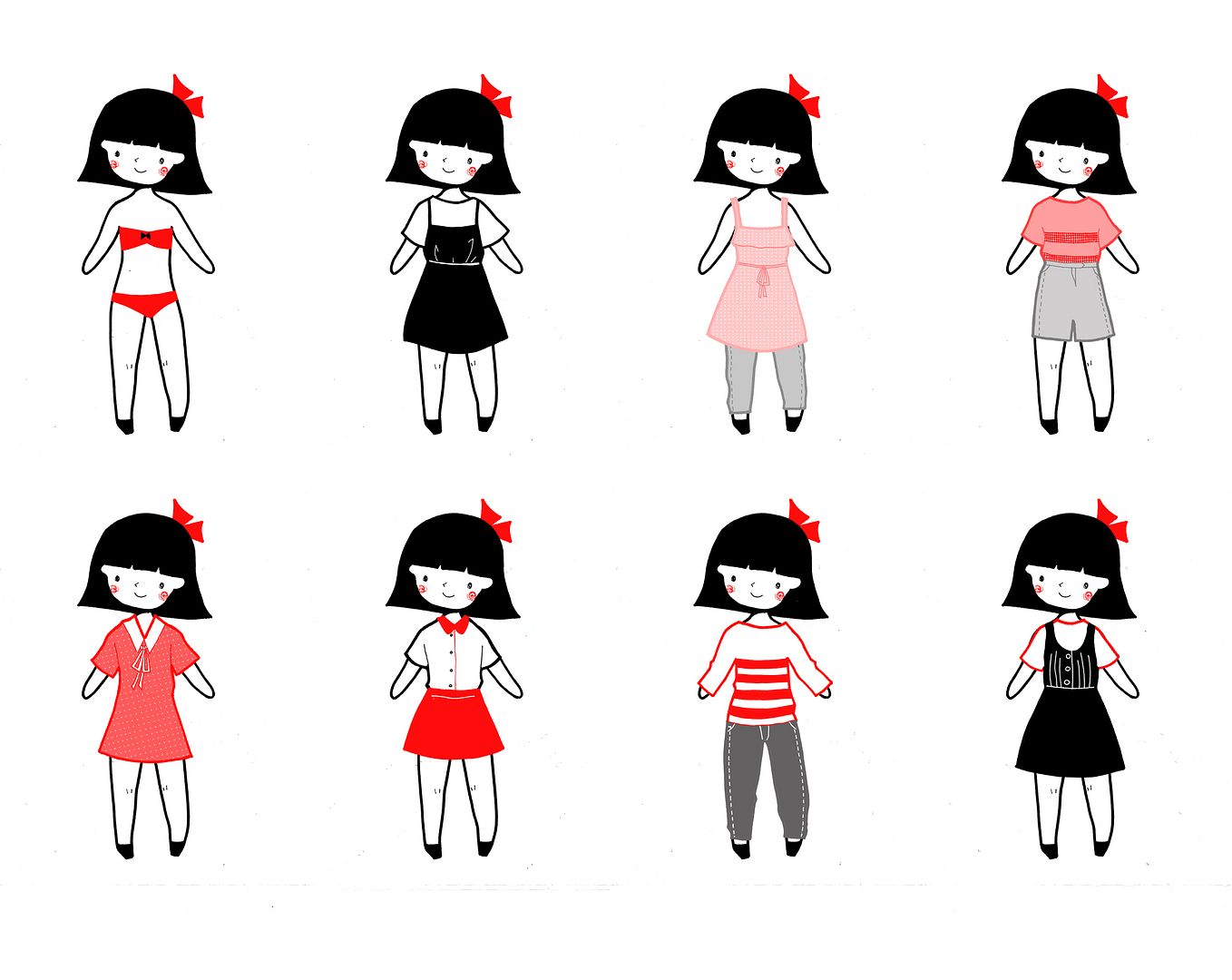 ink on printer paper, scanned and digitally colored.
ClICK HERE
to see the set larger.