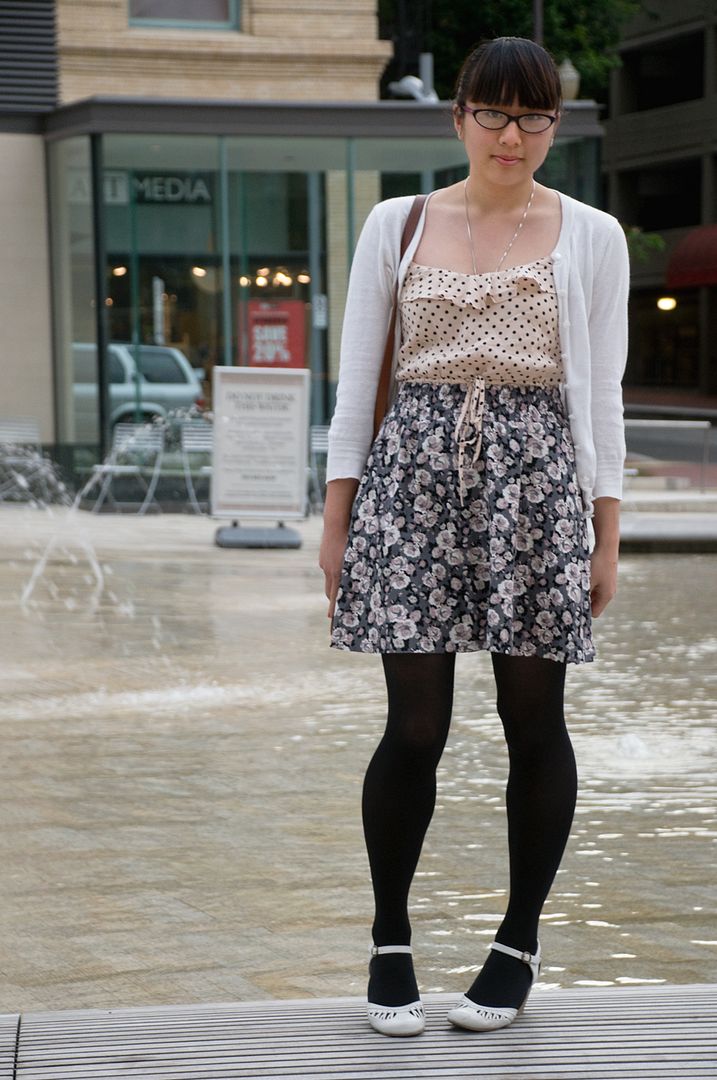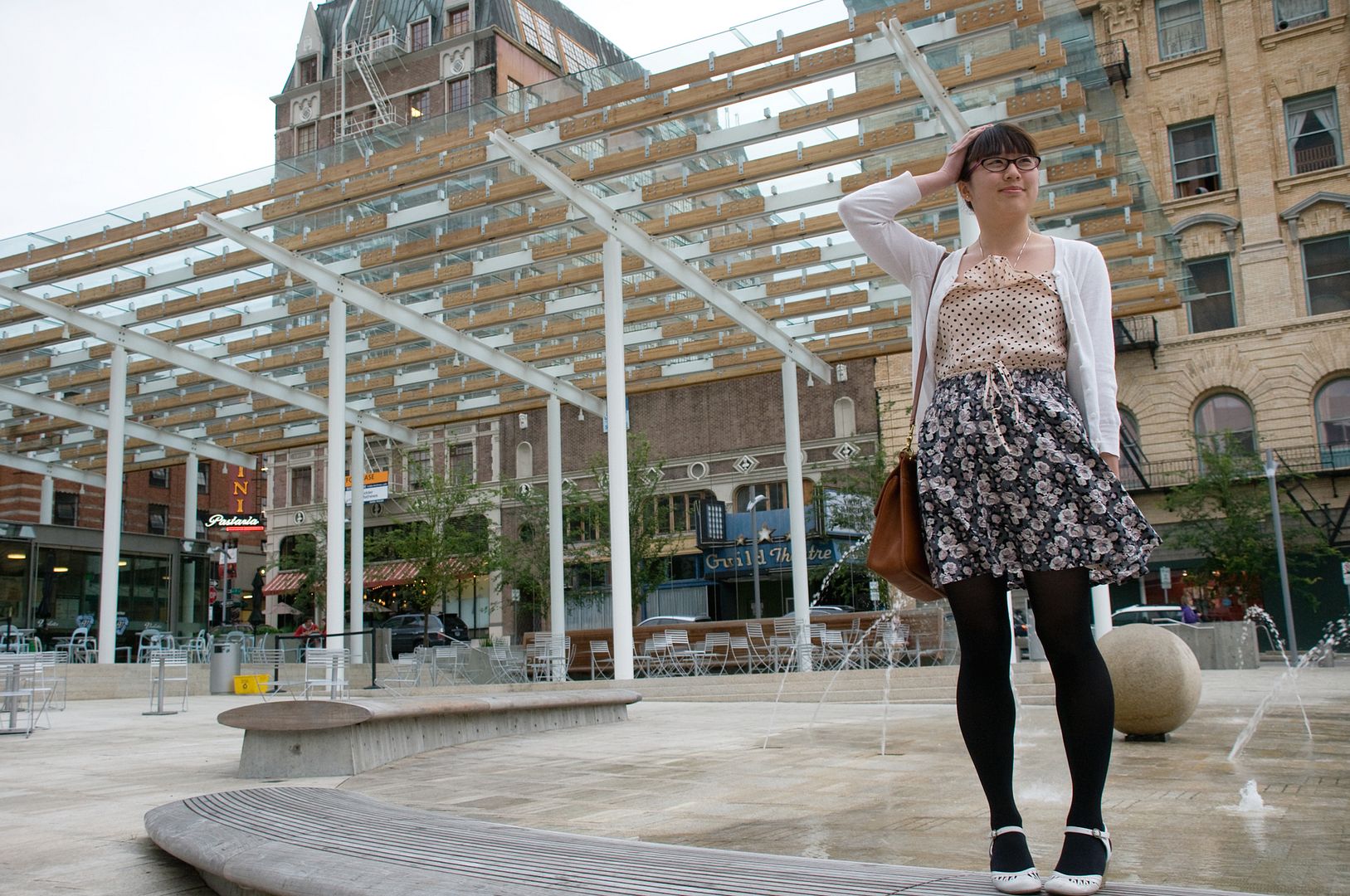 I loved this outfit. It embodies a lot of things that I love: polka dots, florals, subtle color combinations, my pretty wedges and the fact that I wore it out on a date. AND took the pictures at one of my favorite places (Director's Park in Portland. A more recent public park project). I've slowly started to get into pattern mixing--though this can hardly be considered bold, since I think polka dots (and stripes) are baasically solids--at least when it comes to pattern mixing.
I had class in the day, then Robert and I went to see Tree of Life, which if you didn't know, won the Cannes film festival this year. I'm in no way a movie connoisseur--I'm the opposite, actually. I'm horrible at watching movies because of my short attention span. I'd much rather read, where you decide the pace and can sort of make things happen yourself (how cheesy does that sound?).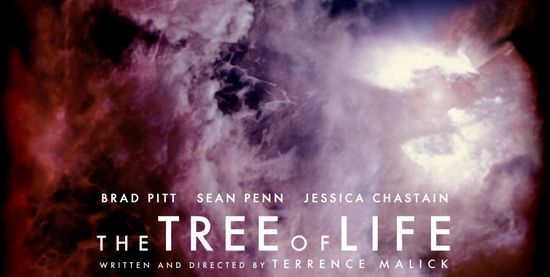 Robert explained it to me as having been developed as more of an experiential piece, rather than something with a clear plot and clear development. That makes
sense
but I could feel myself getting squirmy in my seat when nothing was seemingly happening. That being said, I would suggest watching this movie for the photography alone. The imagery is stunning; it's full of suburban 50's America, sunflares, fields, the cosmos--everything that us bloggers love. ha. ha.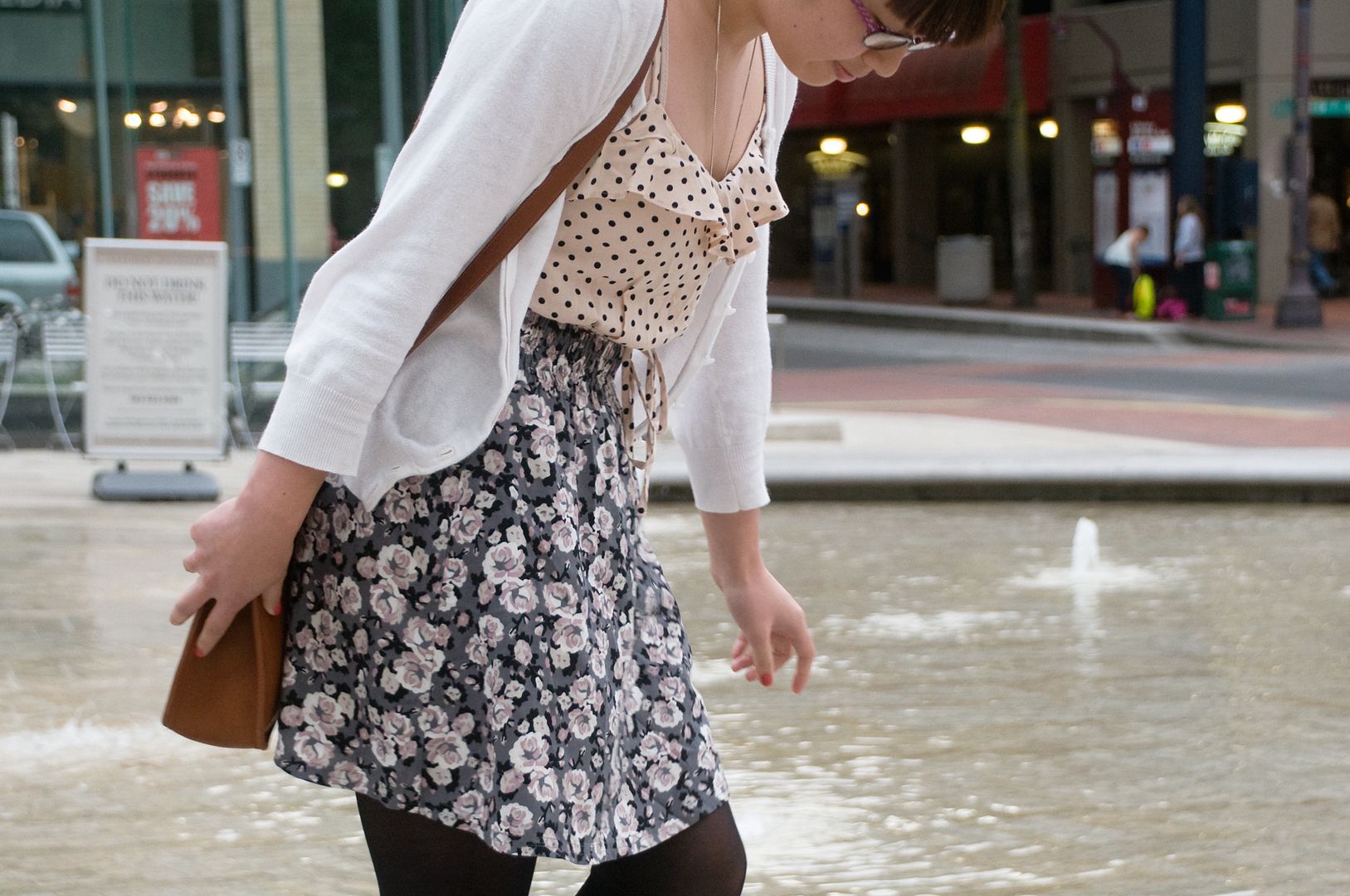 Anyways, I was in absolute love with this outfit. Every single thing I wore was one of my favorites and I loved how they came together. The color palette was perfect for me with just the right amount of contrast in the patterns and colors.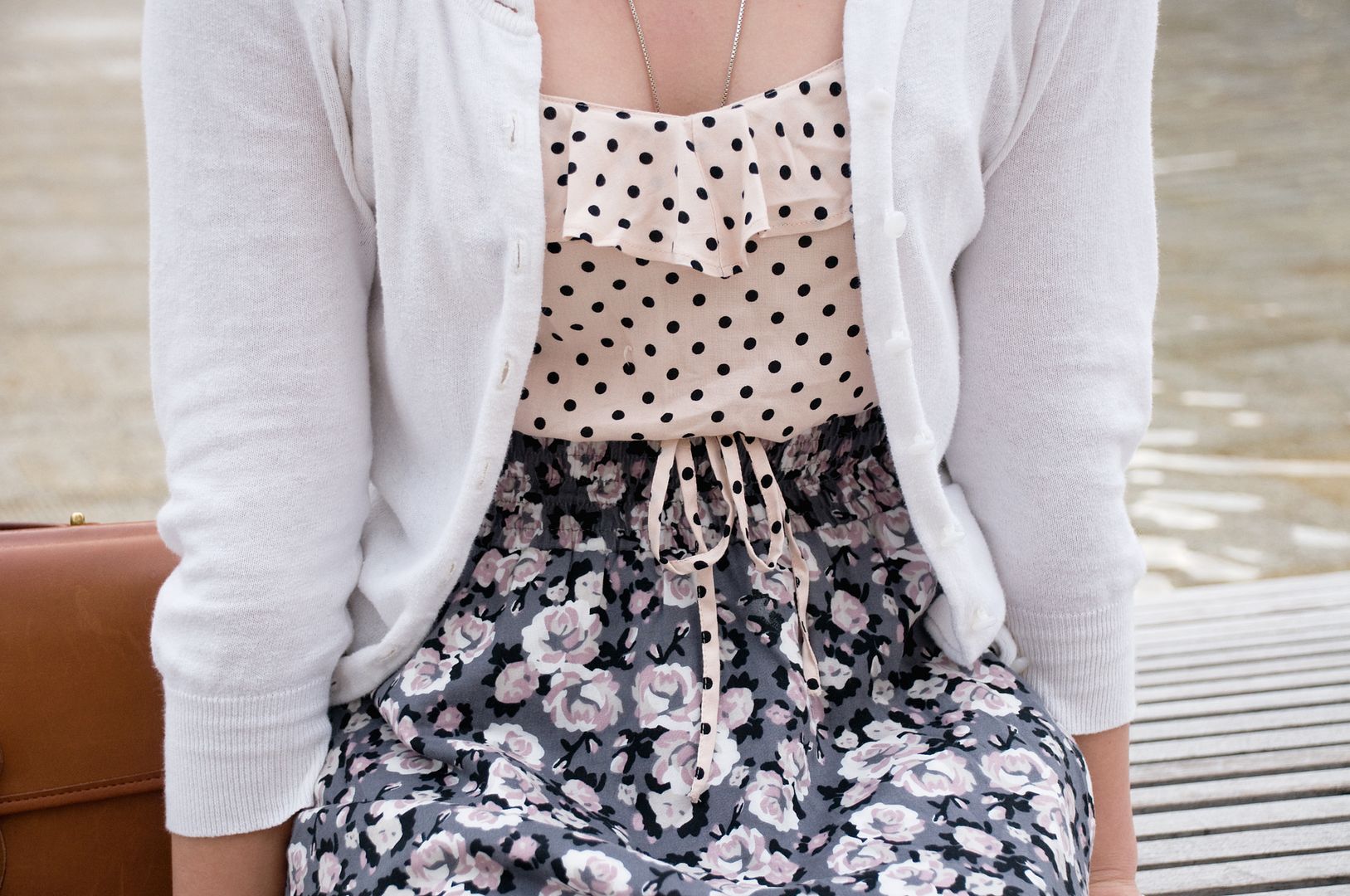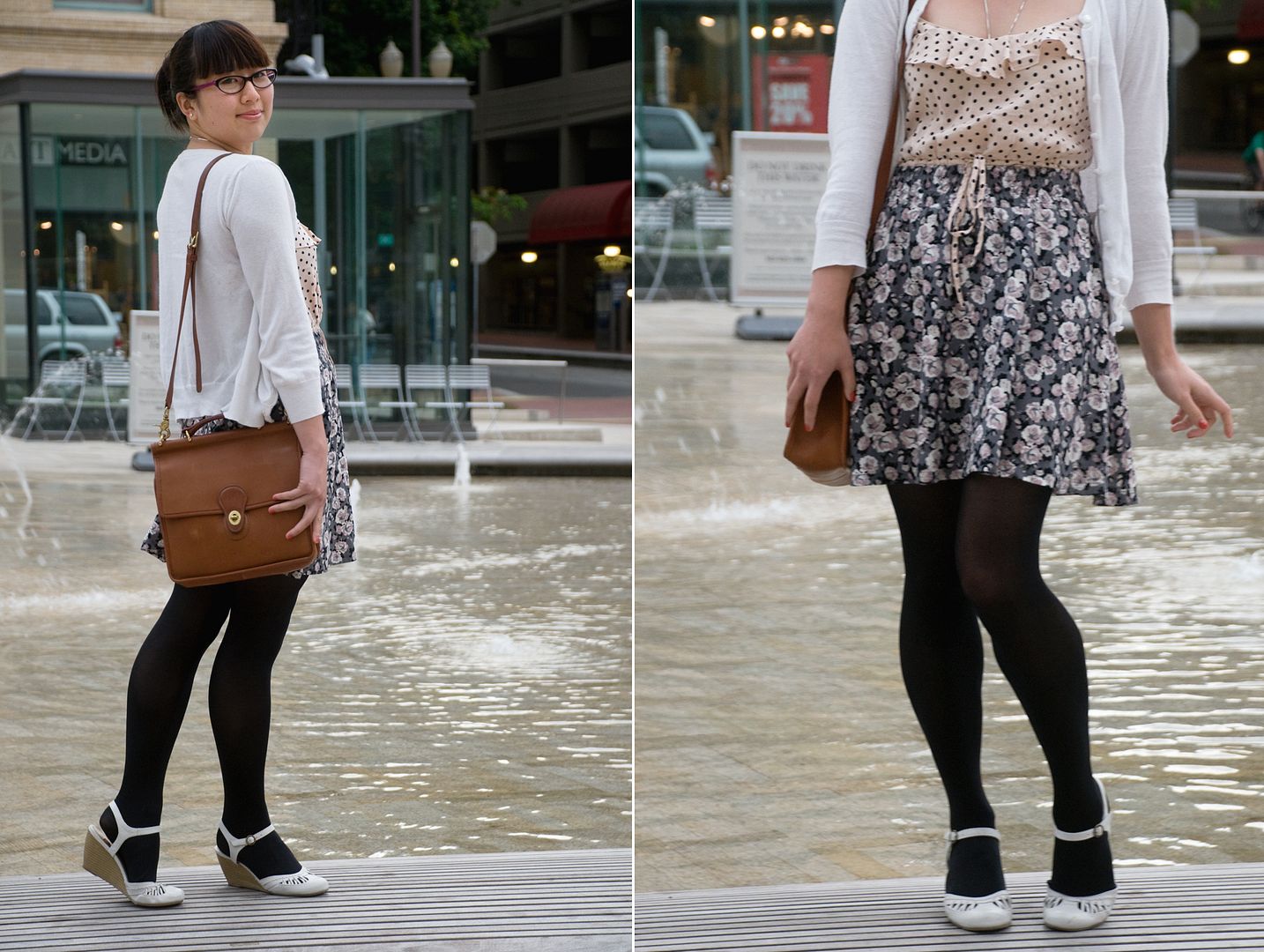 polka dot dress: H&M
skirt: thrifted
cardigan: ? old, from highschool
purse: vintage Coach, hand-me-down from Robert's mom
tights: J. Crew
wedges: BC