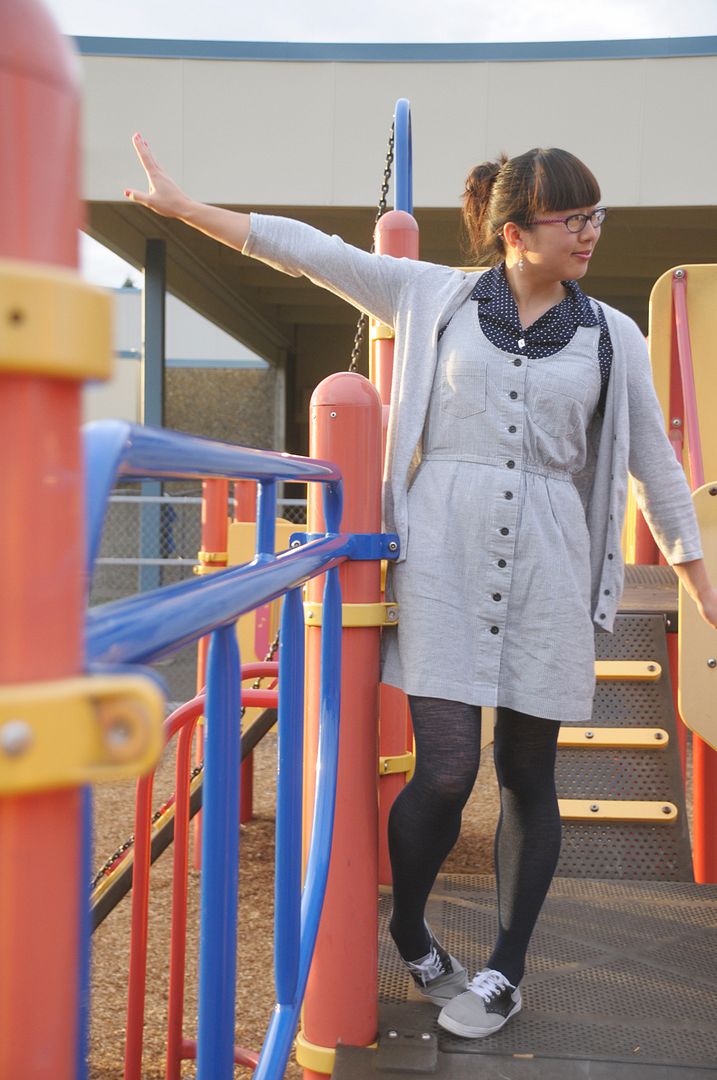 Hello! I'm finally almost caught up with life, since I went on vacation. So the part that's fun and feels like summer is actually starting now. These were taken at the elementary school close to my parents' house. It's where Robert and I spent a lot of time our first summer together.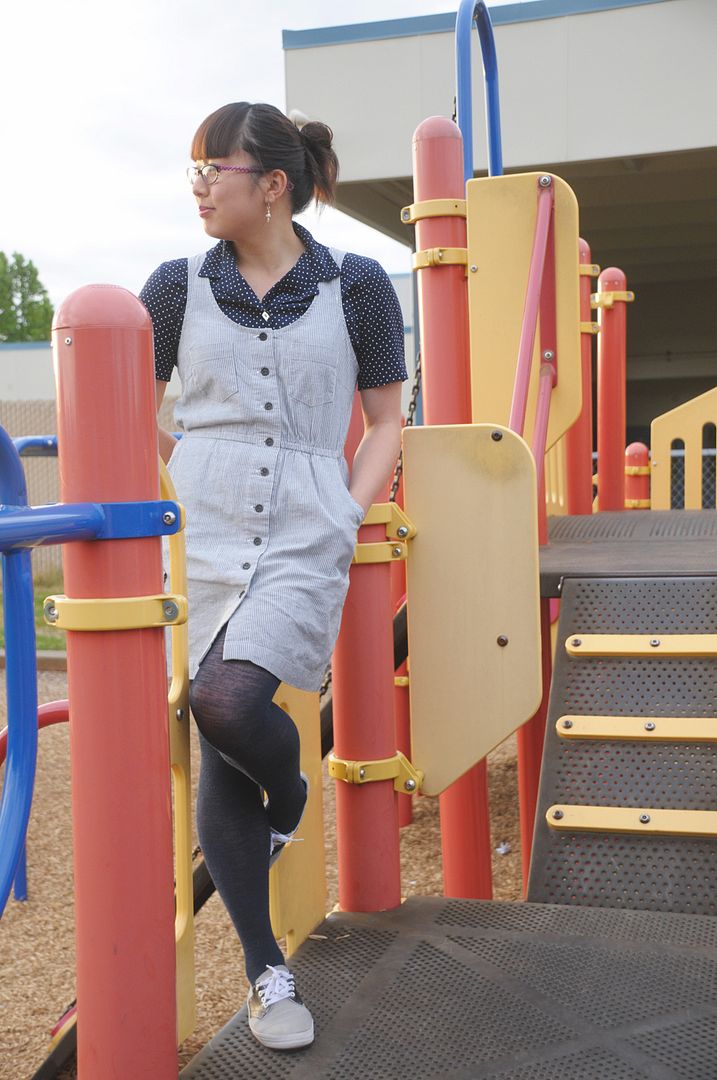 I haven't bitten my nails for about a month now! Which is amazing for me, since I've bitten them since I was 3 or 4 years old. I'm one of those horrible people who bite it all the way down so that there's a pathetic stump of a nail left. They are at least long enough to paint now though--so usually, after I get past that hump, I won't really bite them unless I get super stressed out. Hopefully this time, it'll be for good.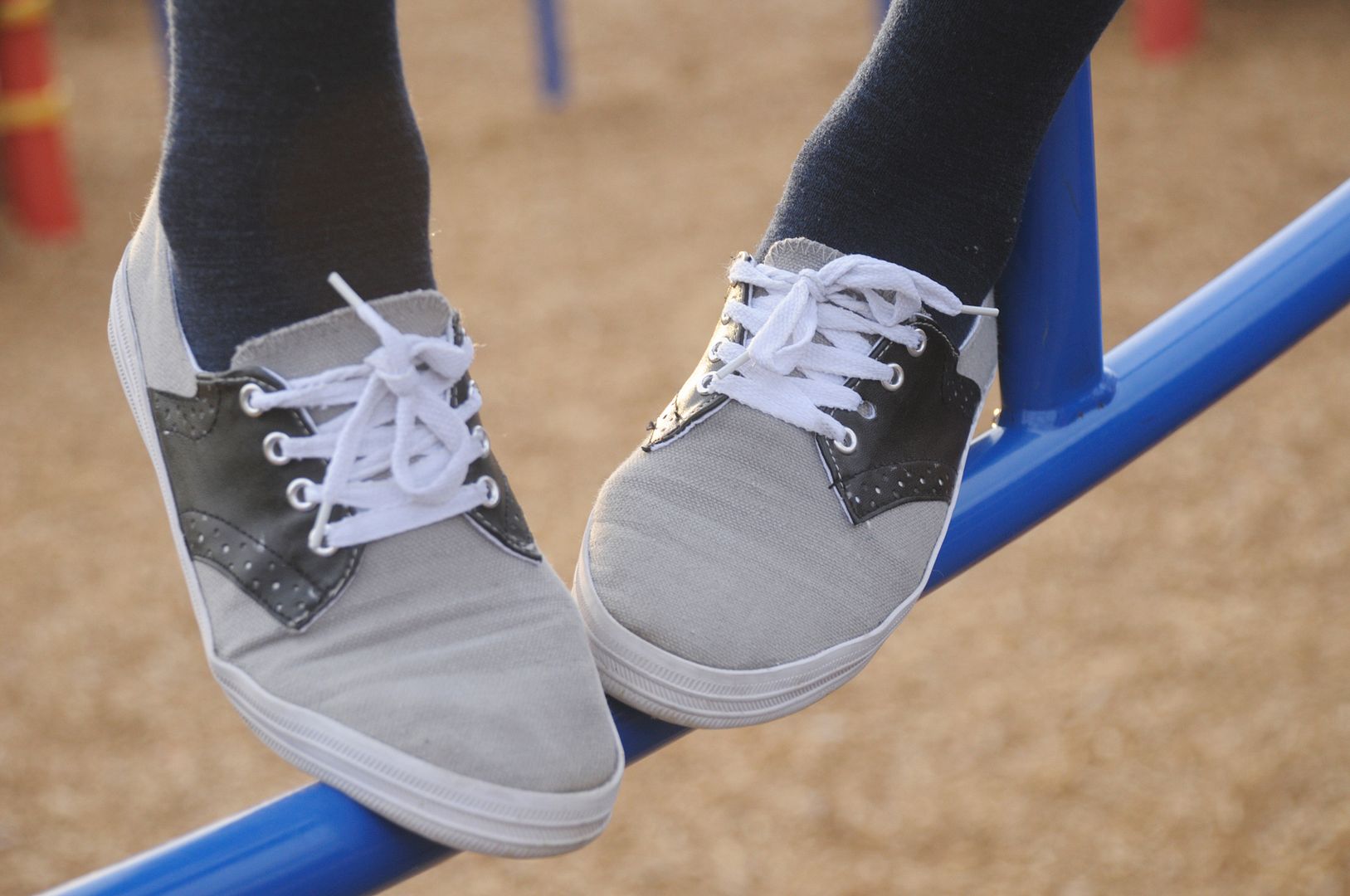 I am also so so so glad that I included these sneakers in my 30. I've had them for a while and have been wanting to wear them but then usually just wouldn't, since they seemed a bit out of my comfort zone. Now though, I'm finding I want another pair of sneakers. I have to admit, they are quite comfy. Any suggestions?
And... a ladybug that I found on my dress :) Robert snapped a photo and then I let it outside the car and it was happy.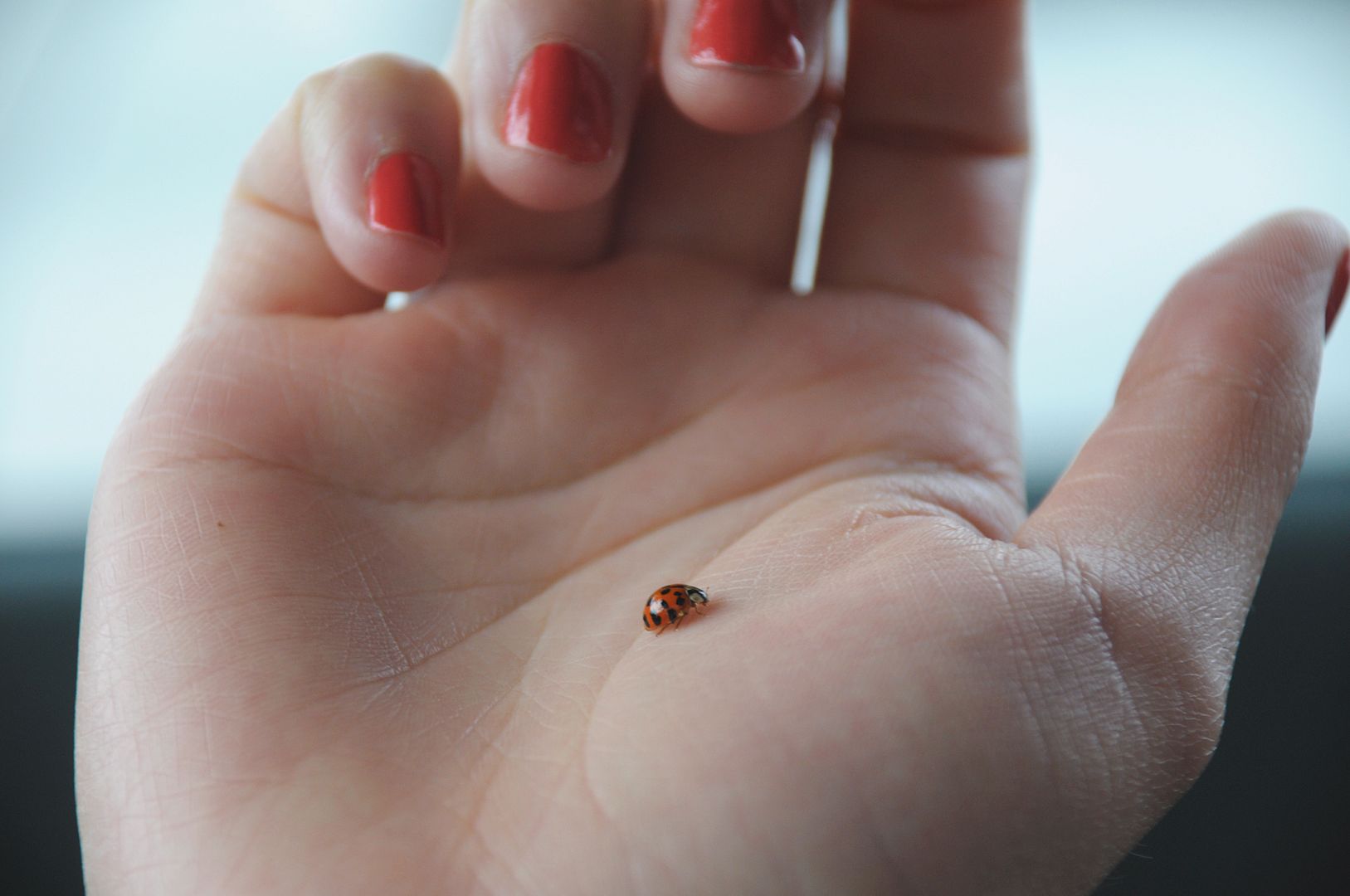 dress: F21
cardigan: Tommy Hilfiger
shirt: thrifted
tights: ?
sneakers: UO