Another on-the-run post. Robert is in the shower, his parents are coming to meet us in half an hour to finish loading up the cars and then we're heading up the coast highway back to Portland. The weekend has been a crazy flurry of restaurants, touristy sight seeing, the graduation ceremony and packing. I wore this two days ago while wandering the pier and harbor of Santa Barbara.
While Robert's dad was in college, he lived on a little boat in the harbor. So we visited his old boat and walked around. As you can see, it was cloudy and overcast. I suppose that weather thinks it funny to just follow me around wherever I go.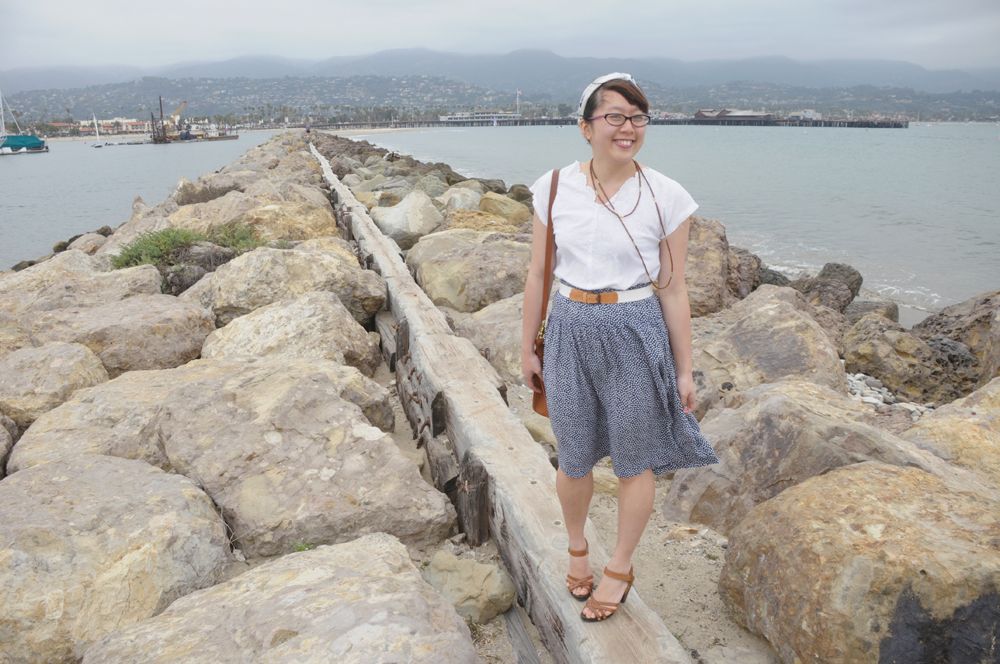 All of the little sail boats were so cute :)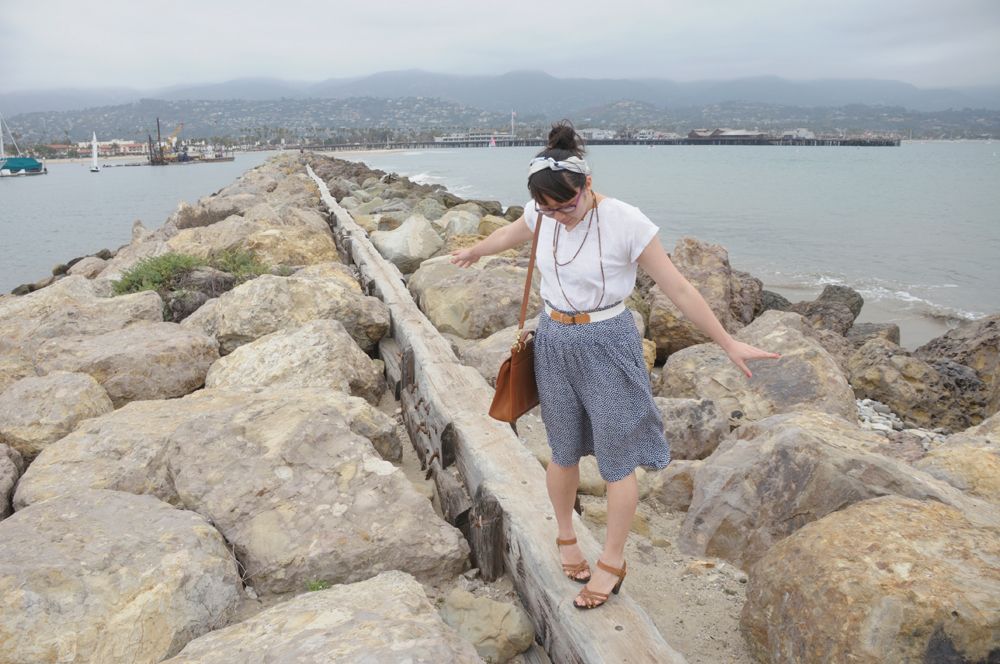 Another lovely photo set taken by Robert. I think from now on, my outfit posts might be a little picture heavy. At least until I figure out how to be more picky? But I doubt that that will happen. In this post, I already had to eliminate a bunch of others I liked. And not going to lie, it's really awesome not really having to crop at all. And only having to barely toggle with other things. I'm so excited for life, and blogging and my summer classes :D
My blog will be back to normal posting, commenting, etc in the next few days.
I'm going home! :)