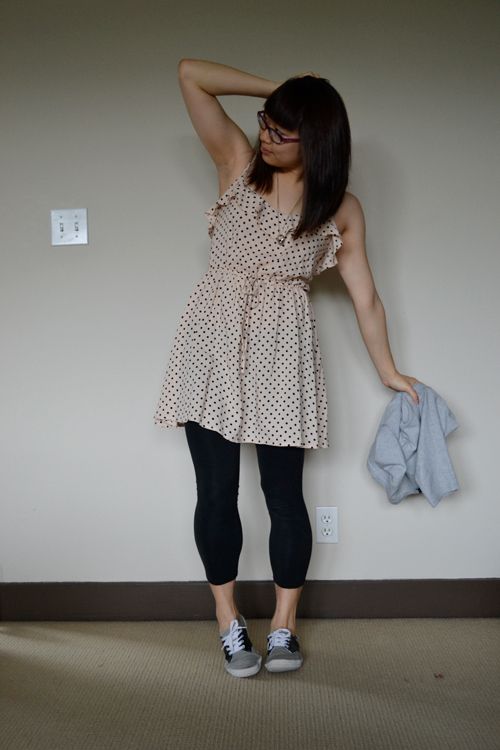 For some reason, this first outfit was a little daunting, since it feels like I have a lot of freedom and choice. I also didn't want to wear something super awesome, since I did my own pictures today. Hehe. Do you guys ever do things like that? Save super great outfits for when someone specific does your pictures?
Kept it simple today. Clothing-wise and with accessories. Just wore Robert's class ring, which he gave me a bit over two years ago. I used to wear it every day, but sort of stopped. He bought me the chain to wear it on for our first Christmas together. I've started wearing it again for old times sake, just since the long distance is almost over :)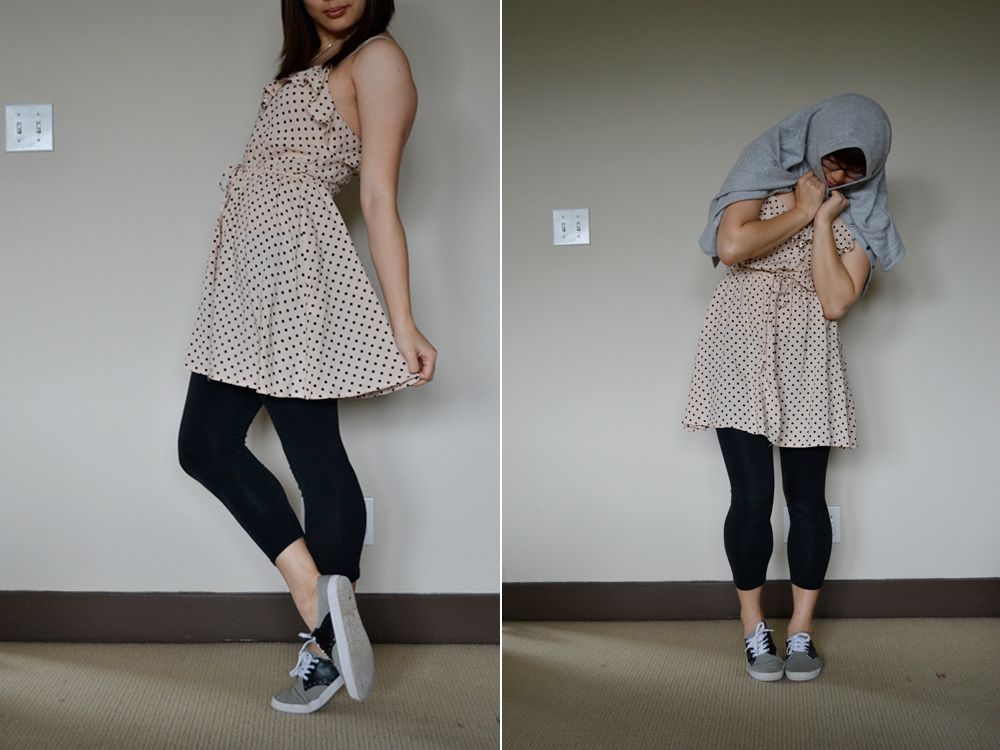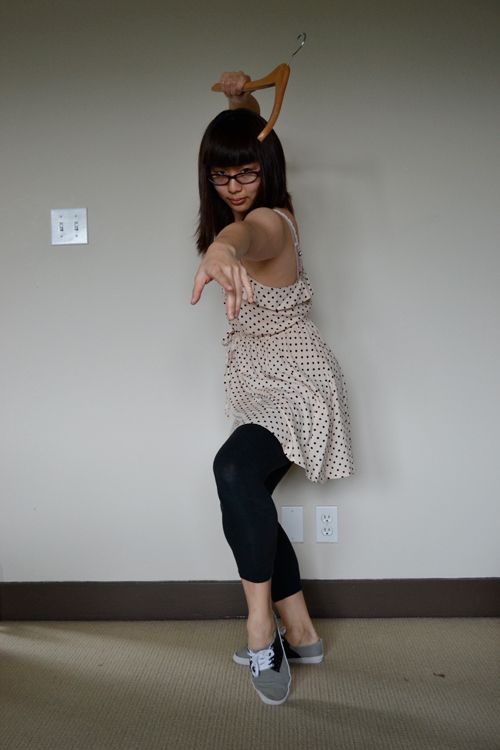 I actually put this outfit together because of these sneakers--which I included in my 30 because I like them, but never wear them. I'm not really much of a sneakers type of girl. I hate it when my feet feel bulky or clunky, which is why I love flats to death. I thought this outfit was interesting, since I usually style this pretty dress in a really soft, girly way.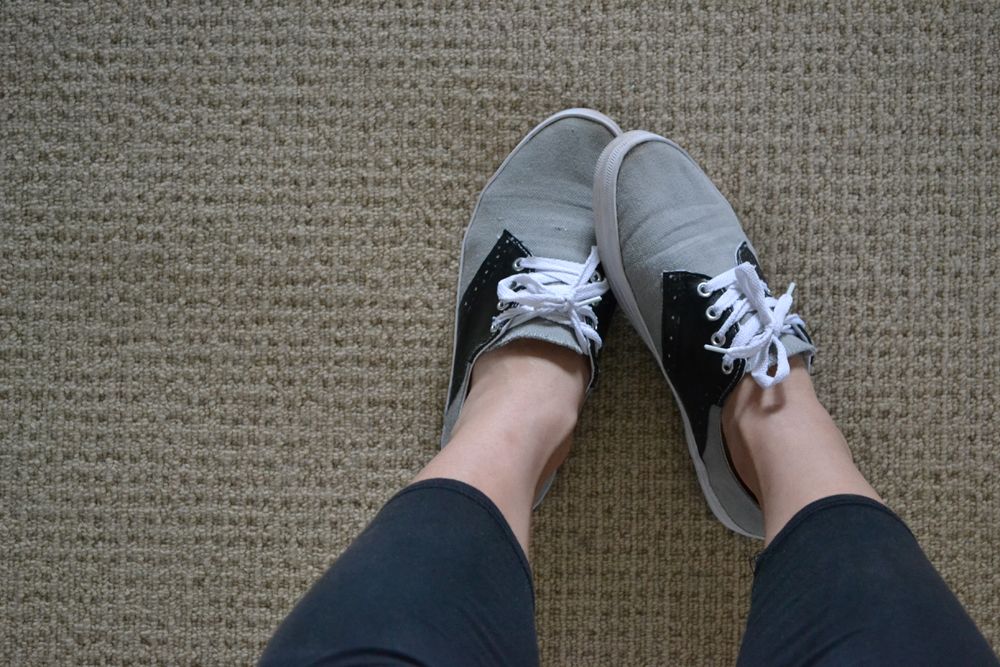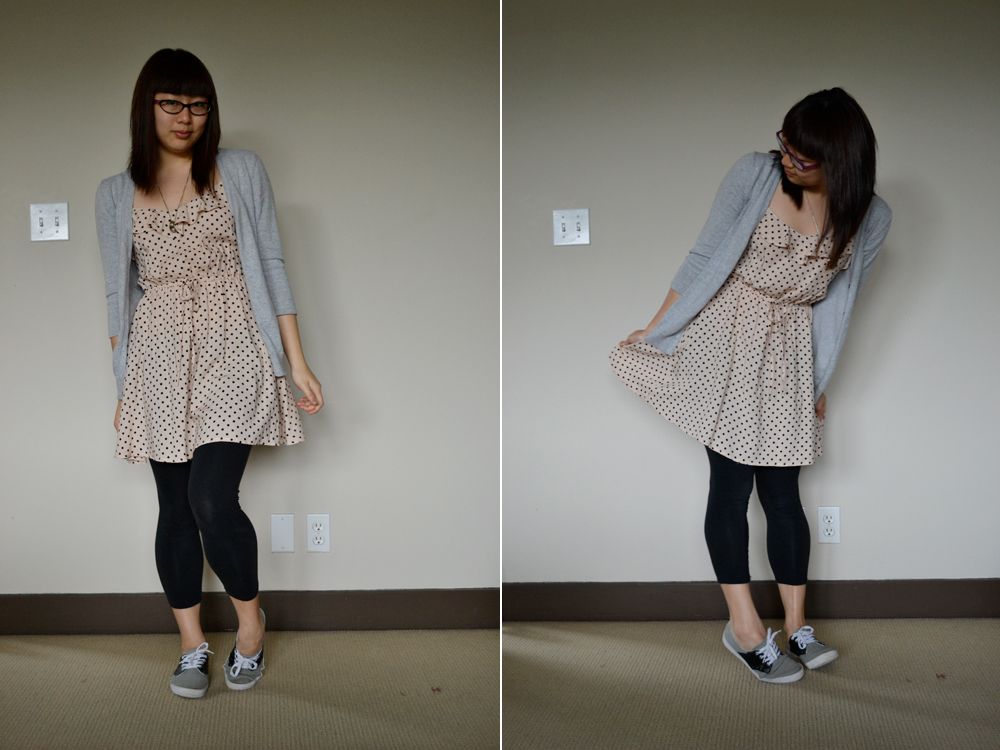 Also, don't know if anyone caught this, but this is 2/30. Why? Because number one is actually an outfit that I'm saving for a guest post, which will happen later this month :)