I am embarking on my first 30 for 30 and I have to admit, I'm a little bit scared. I've picked out my items though, and am super excited. The only thing that sort of sucks though, is the fact that I've had to go and include a few light jackets, since the weather in Oregon is always yoyo-ing from hot to cold. With my luck, the yoyo-ing is over and I'll have included those jackets for nothing. Hehe.
Excuse the couple of blurry photos mixed all in there. I took these in a time span of about 20 minutes this morning and didn't bother to load them into my computer before rushing off to work. My bad.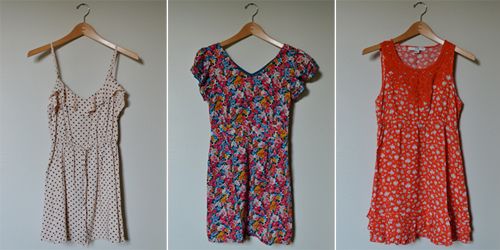 H&M pale pink polka dot dress, Modcloth Petal Power dress, F21 Orange floral dress, F21 striped jumper dress, F21 ruffly floral dress, thrifted navy polka dot button up.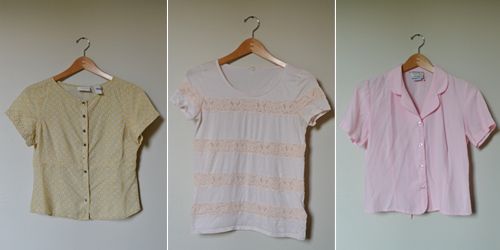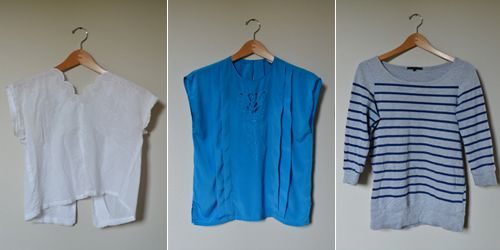 thrifted yellow + blue patterned blouse, J. Crew lacy peach t-shirt, thrifted pink button up, thrifted white blouse, thrifted blue blouse, UO striped sweater/shirt thing.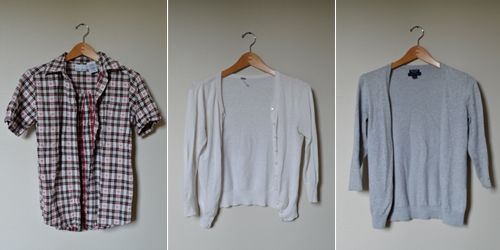 thrifted heart/plaid patterned flannel, Pacsun cream cardigan, Tommy Hilfiger gray cardigan, Gap light hooded jacket, thrifted mohair/acrylic comfy sweater, F21 two-layer skirt.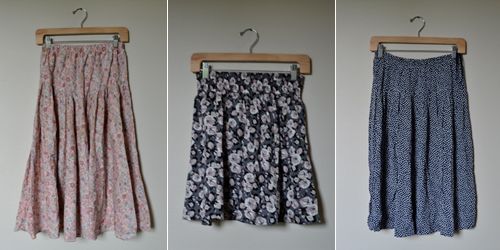 thrifted floral midi-skirt, thrifted black and pale pink skirt, thrifted blue polka dot skirt, thrifted chambray high waisted shorts, thrifted jeans, thrifted magenta trousers.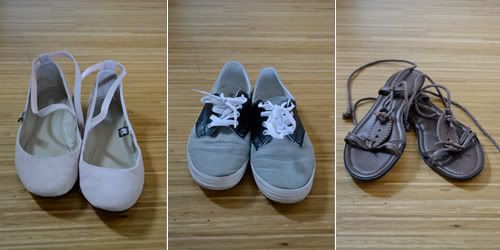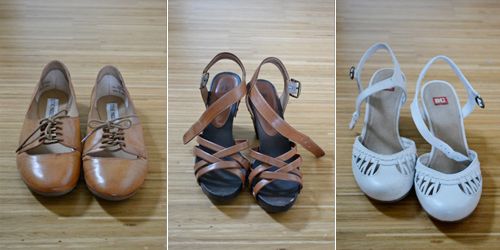 UO pale pink ballet flats, UO saddle sneakers, thrifted Banana Republic sandals, Steven Madden cognac pseudo oxford flats, H&M chunky heel sandals, BC off-white wedges.
---
RULES FOR MYSELF:
I am going to state right now that I will not shop during my 30. Not
really
. However, I will not refrain from thrifting/possibly shopping while in California for Robert's graduation, because I've found some of my favorite pieces down there and it would be a pity to pass that opportunity up. I also want to state that I know I won't be finishing the challenge in 30 days. I work quite a bit and there was no way I was including work clothes in this challenge. Random thought: I expect to be doing a lot of pattern mixing.
Looking forward to seeing all of your picks and remixes! :D