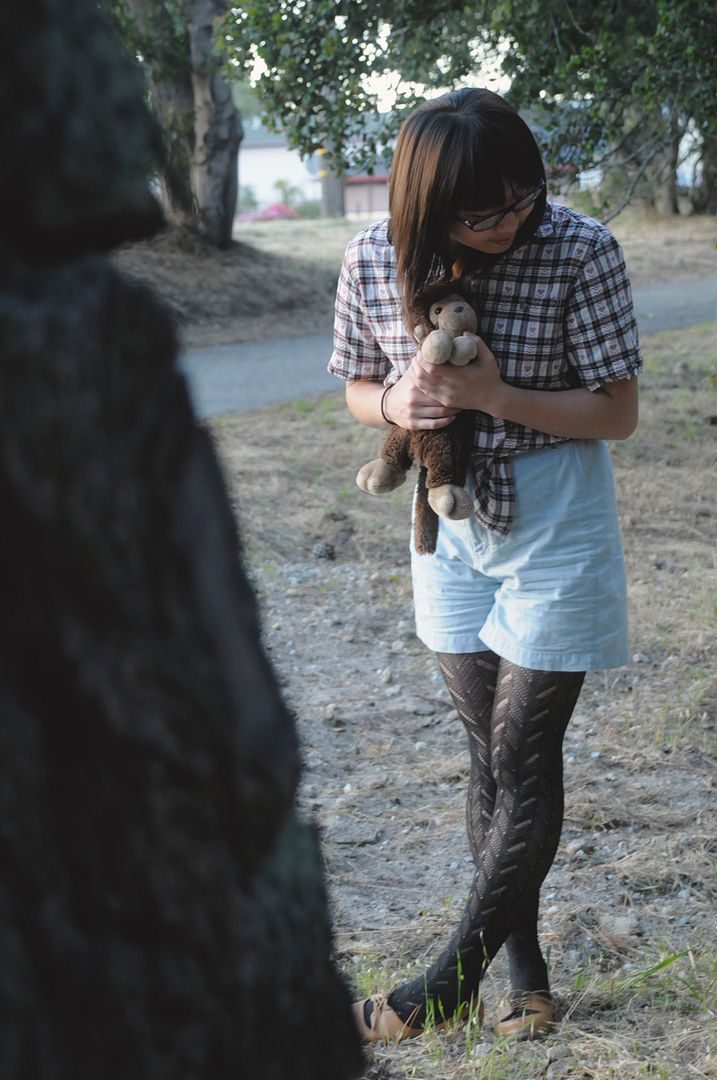 Another backlog post. I wore this on Monday as my drive in a car for hours then visit Hearst Castle outfit. As you can see from the wrinkles, I was obviously sitting all day. I also have with me, Craig: an adorable stuffed monkey that was Robert's as a child. I myself have a stuffed seal named Pip (after Pippin from Lord of the Rings, since I was a fantasy nut in elementary and middle school--oh wait, still am. whatever). While Robert was away, we constantly switched custody of the "babies." But anyhow, Craig was in the car with us driving from Socal to Portland.
You finally get to see the pattern up close :)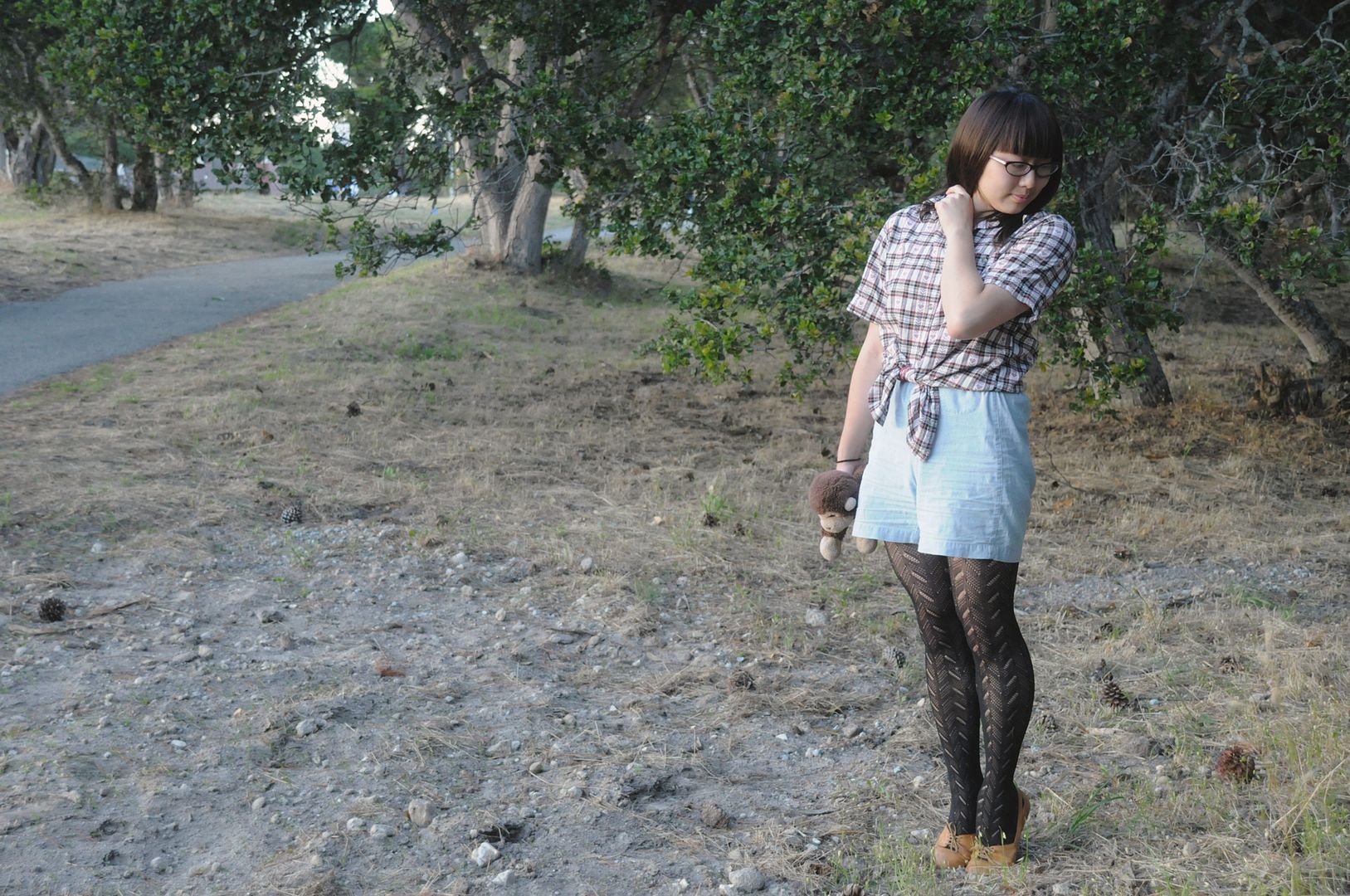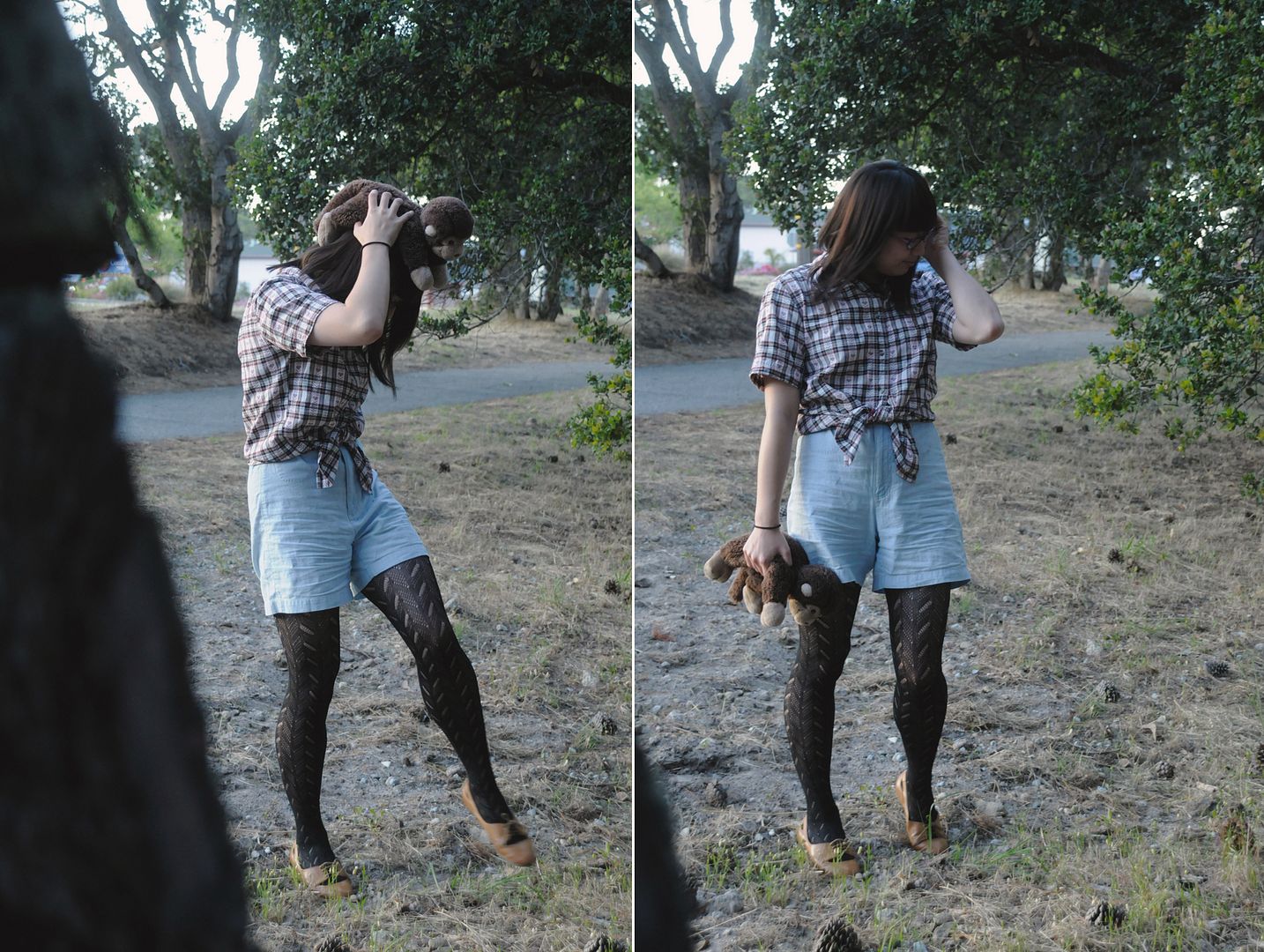 And, it is silly, but the photoshoot started out being in the hotel room, since I "matched the room" according to Robert. But it was hard to get decent shots inside, so we moved out. Wish these had worked out, since I was jumping around on the bed and stuff. Hehe.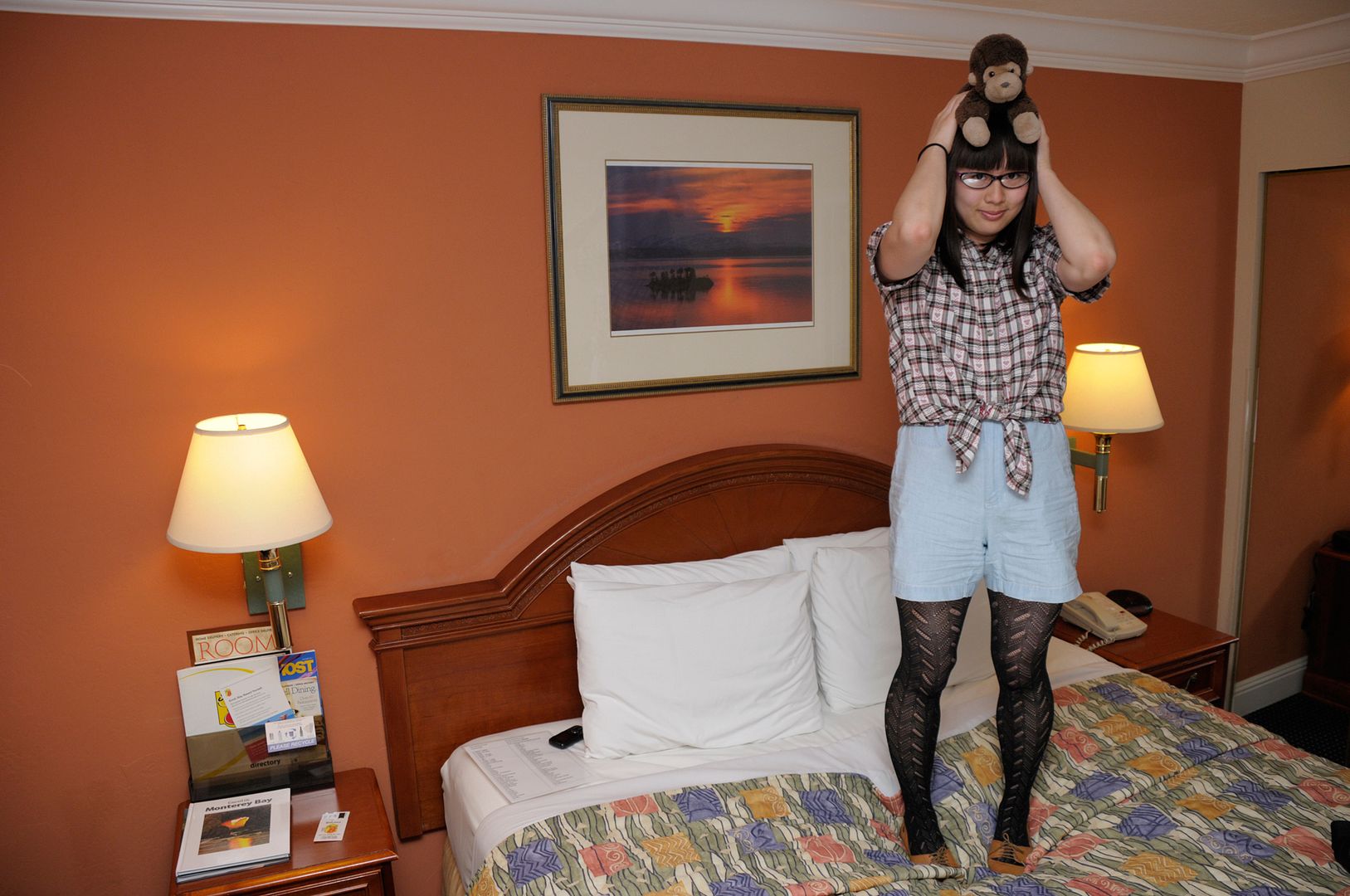 button up: thrifted
shorts: thrifted
tights: TJ Maxx on sale
shoes: Steve Madden