Hello followers :D New and old, though I don't know how I accumulated a few more of you, since I've been so busy and horrible about comments. But no more. I am done with Spring 2011 classes. And actually have a huge backlog of things to post--including outfits, graphic design projects from the term, inspiration, etcetera.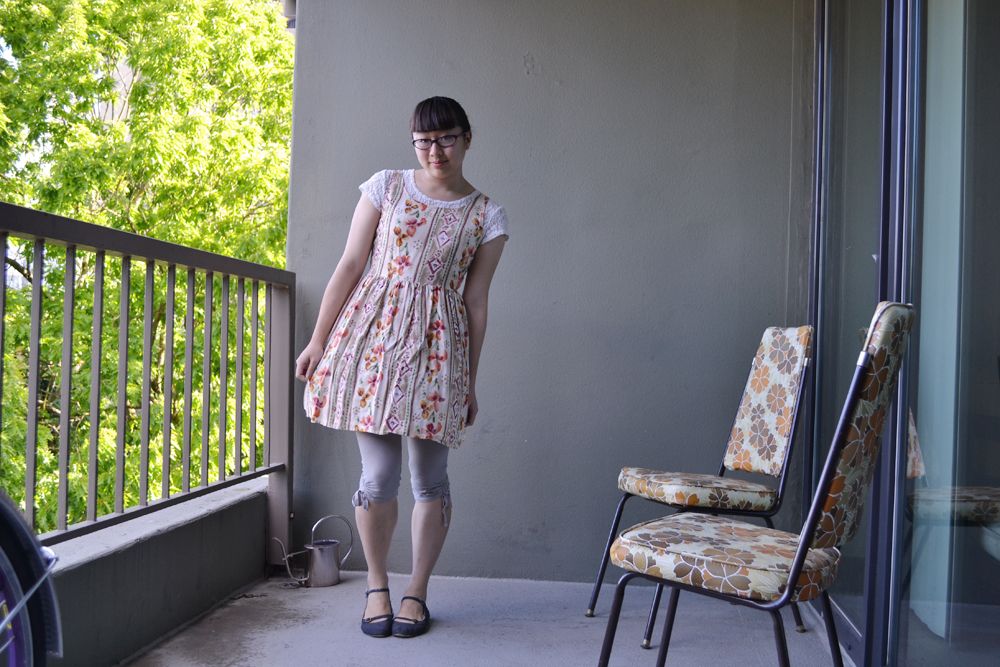 I wore this outfit this past Saturday when I went to the Fair with two of my coworkers, a friend from high school and her sister. I wanted a cute breezy outfit, but definitely needed the leggings for going on rides.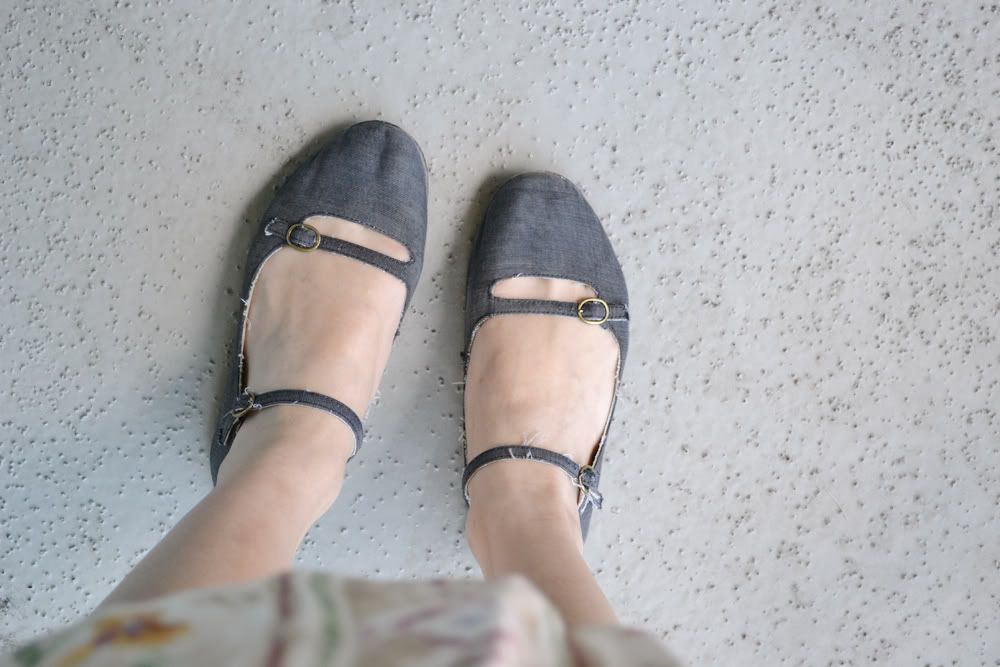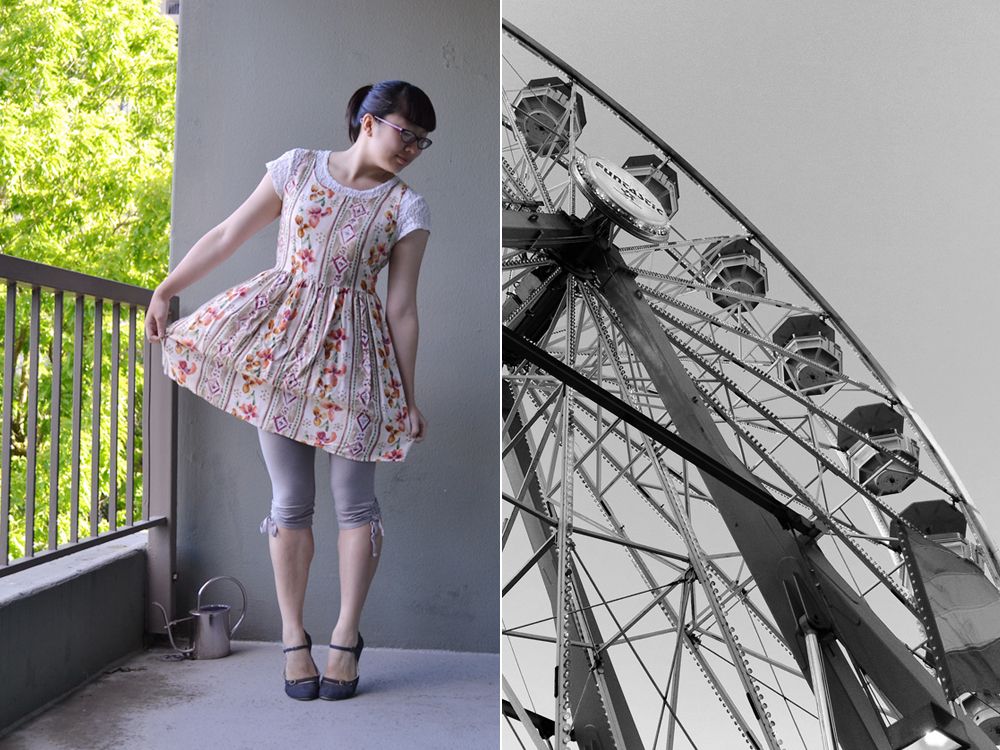 MORE exciting though, is that I just had my first blogger meet up. Leanna, of
The Violet Reaction
rode the train up to Portland, so we hung out for an afternoon/evening. Look! She is so tall and I am so short. It is quite silly. The weather was a bit poopy, so we both stuck to wearing pants.
I am horrid at taking photos. Maybe because I'm not used to it. I'd rather enjoy hanging out with someone than try to completely document the time spent together. We ate at a lovely Crepe/Rice Pudding place, thrifted and then shopped around NW 23rd, which is a boutique/cafe lined street in Portland.

Leanna is one of my favorite bloggers and it was amazing being able to meet up with her :D Her outfits/inspiration are lovely, plus, she has an amazing little etsy shop where she sells her handmade jewelry things. I asked her to bring up the purple pair on the left and she was amazing enough to bring me these pretty green ones too.

Plus, I'll also at some point have
this
necklace. I've really been meaning to try to wear more accessories. Because I feel like that's where I always cut corners. But seriously, she's really sweet and I had a great time taking her around Portland. Check out her
Blog
and
Etsy Shop
.
TOMORROW WILL BE THE DAY I CATCH UP ON BLOGS/COMMENTS. Thanks for being so patient with me. <3