First off, my grandma took these photos while she was in town visiting. Each and every one is very very staged. I had to deal with her directing the photo shoot: "smile with teeth" "your feet look funny" "do you want that chair in the picture?" etc. So these might look slightly awkward. These were taken at my grandpa's care facility.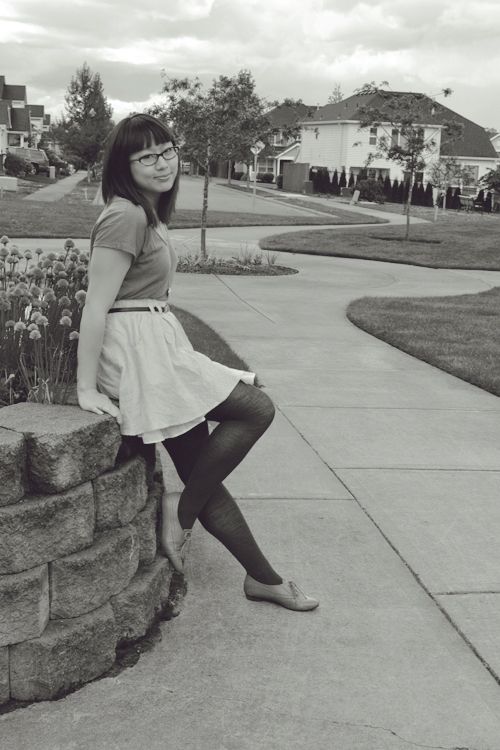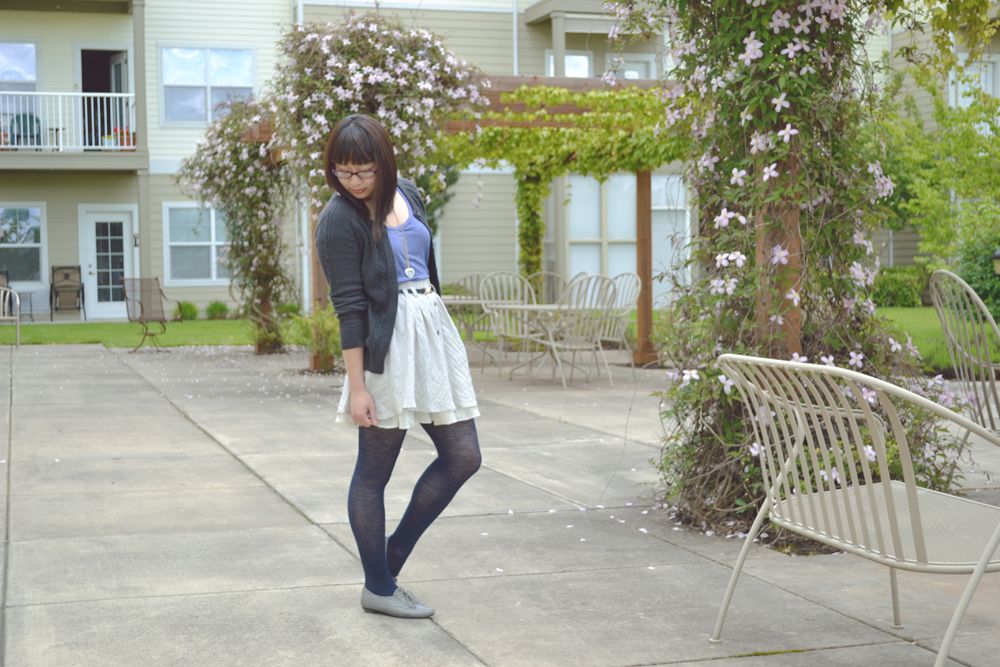 I also need to apologize for being far too busy to deal with comments and haven't really been commenting back. By Wednesday, I will be free and get around to doing that. I appreciate all of you who read and leave me love. I'm not just ignoring you all, I promise. It's just that last push at the end of the term. Plus, nice weather. Plus, no internet in my apartment right now. Lame, right?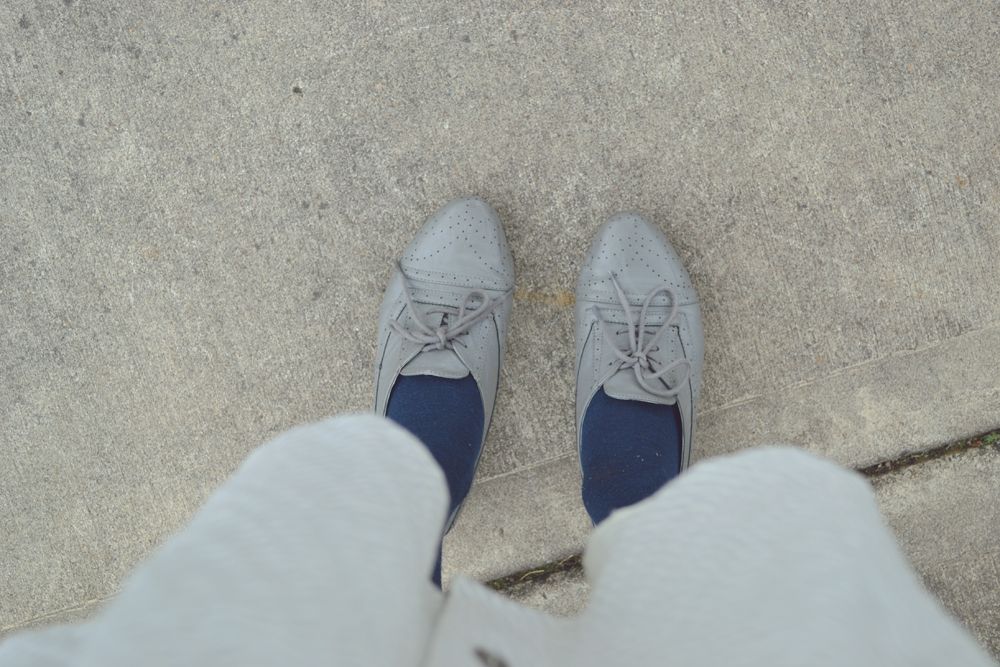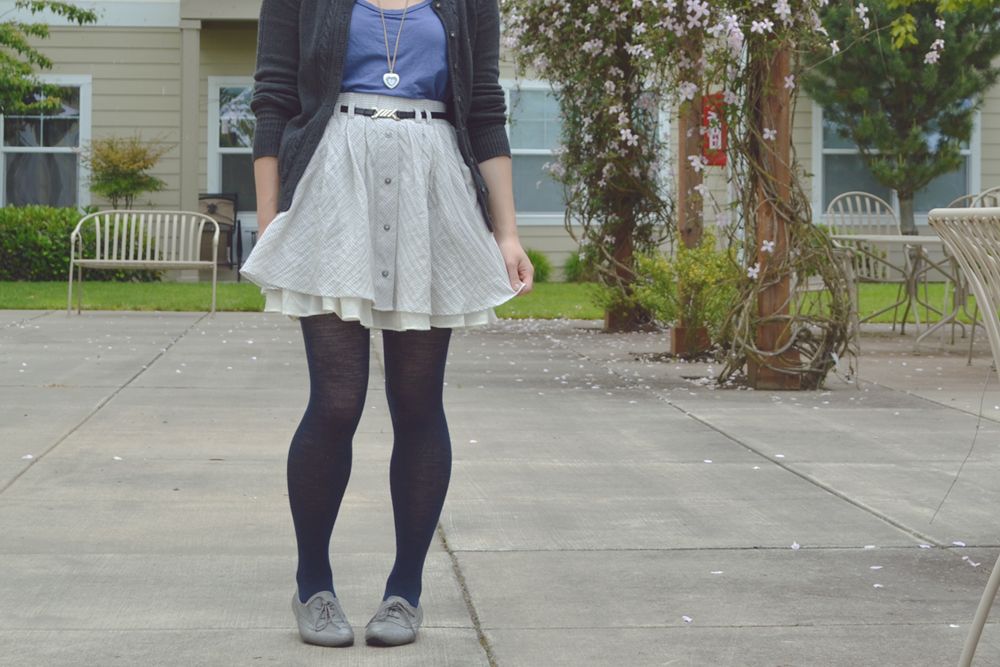 Life has been lovely lately. It finally feels like summer here in Portland and I am so dang close to being done with Spring Term. All that I have left is my 12-handwritten pages Architecture History final (my hand is cramping a lot) and my State Fair Poster. My new 15" Macbook Pro should be arriving shortly and also a Modcloth dress that I ordered during that 50% off sale for just $25.00. It was my treat for myself since I got paid the day I ordered it.

I'm also freaking out a little because I've decided to jump into my first 30 for 30 challenge, which starts on the 13th. I have to choose my clothes and also account for the fact that I will be also participating in EBEW (lace, this month) and be going down to California for Robert's graduation. Seems a little tough, but I've got faith in myself! Have you guys participated before?
Any suggestions on how you do/would go about choosing your clothes?
skirt: F21, gift from grandma
shirt: AE from high school ish
cardigan: AE from high school time ish
belt: thrifted
tights: ?
oxfords: F21