First of all, I wanted to thank everyone that reads/follows/comments on my blog. It is so amazing and makes me so very happy to be part of such an active, sweet, lovely community.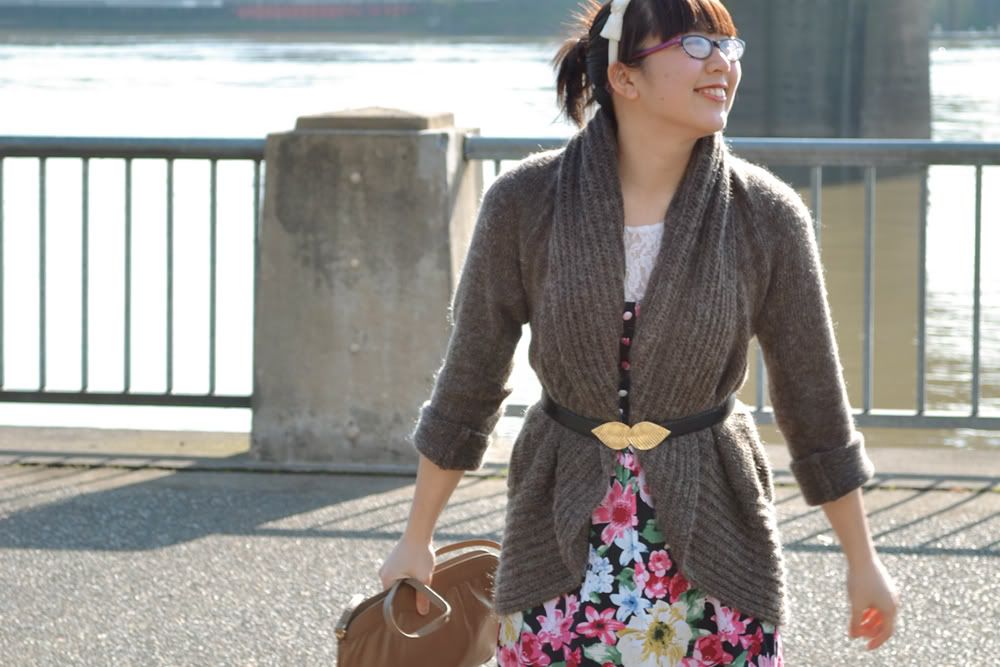 Today is going to be pretty dang picture heavy. Because I loved the lighting, the bridge and my outfit. It was the first day this Spring that has felt even remotely like spring--though there was still a short time span in which it rained a bit, as is normal for bipolar Oregon. I'm trying my best to fully enjoy the weather this week. It's supposed to be clear until Friday--then rain again.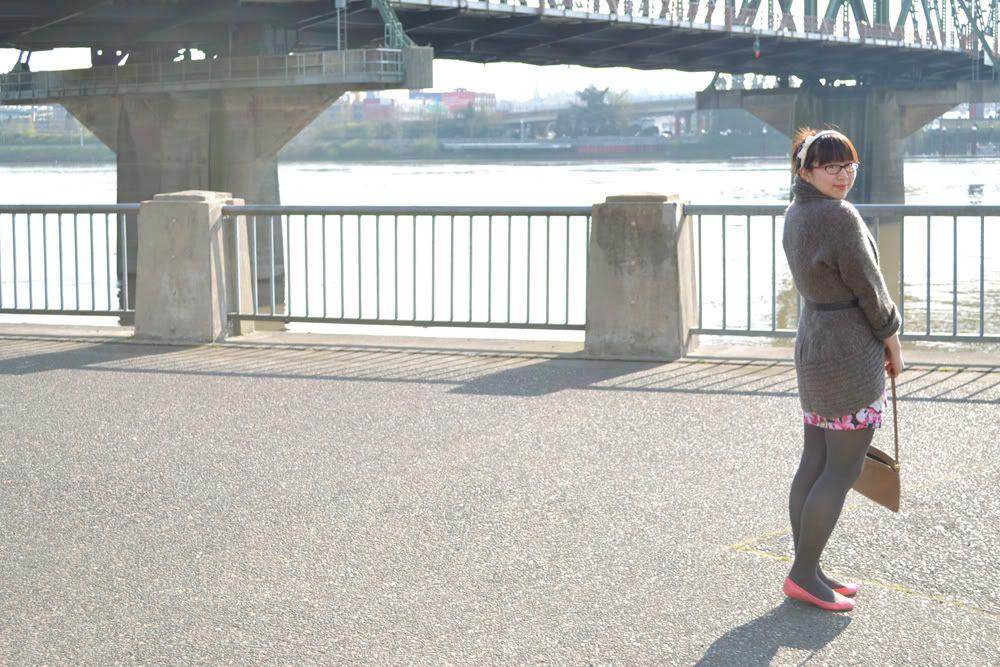 I had a good day. I met up with Sarah, we took photos, I went to the dentist (gross!), bought supplies, worked on one of my graphic projects, met up with Sarah again, had Thai bubble tea + bao, went shopping (bough a pair of knee highs and a pair of lacy shorts to wear under dresses/skirts later, worked on project more, met an old friend for dinner and then finished up my project.
I love Tuesdays because though I have things to do, my schedule is pretty open and flexible. Plus, I can carry just a purse instead of my messenger bag.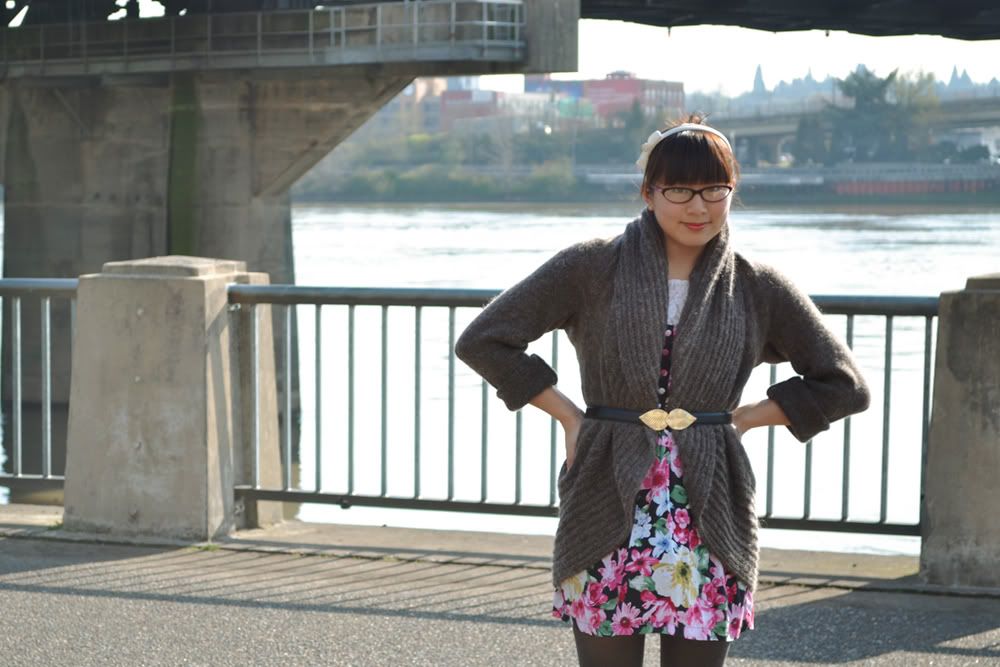 I am so so incredibly glad that I found and purchased this acrylic/mohair/wool blend chunky sweater. I can already tell I'm going to basically be living in it this Spring--or at least for however long I need to wear warmer clothing.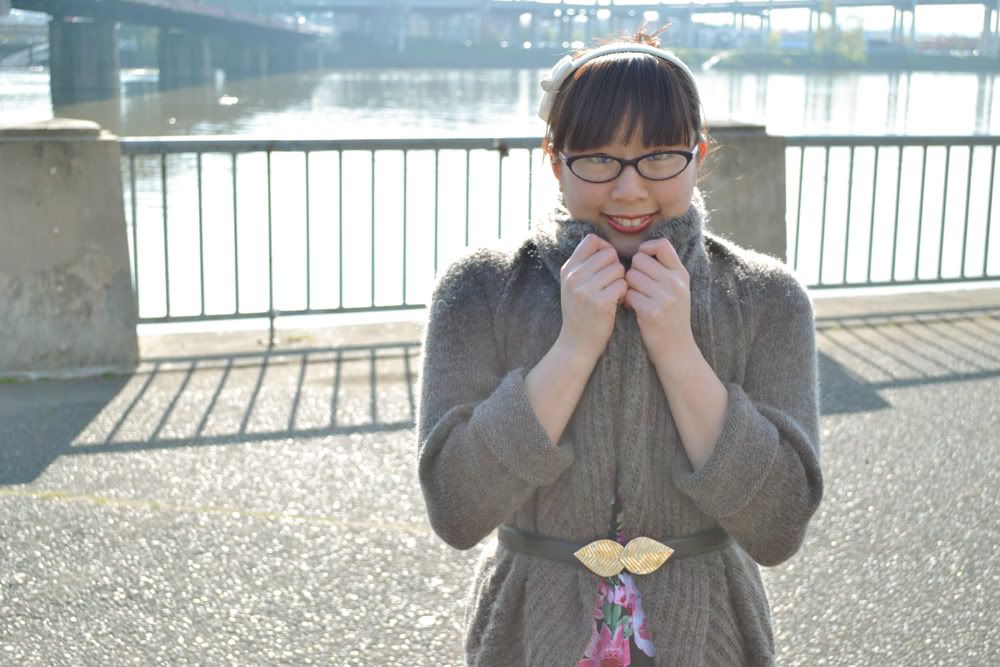 And then I was a dork and pretended to be tall.

dress/headband: F21
lace shirt(under dress): thrifted
chunky sweater: thrifted
purse: thrifted
tights: Gap
belt: thrifted
flats: Gap
Four days until I see Robert again. He comes home Saturday night and will be in town for a week. Meaning I might be a bit scarce. Long distance sucks a bit, but it's completely worth it when he comes home. Plus, he's done with school in two months. Then he'll be home for good. Life is going. In a good way :)
Hope your weeks are going well. What are you looking forward to?