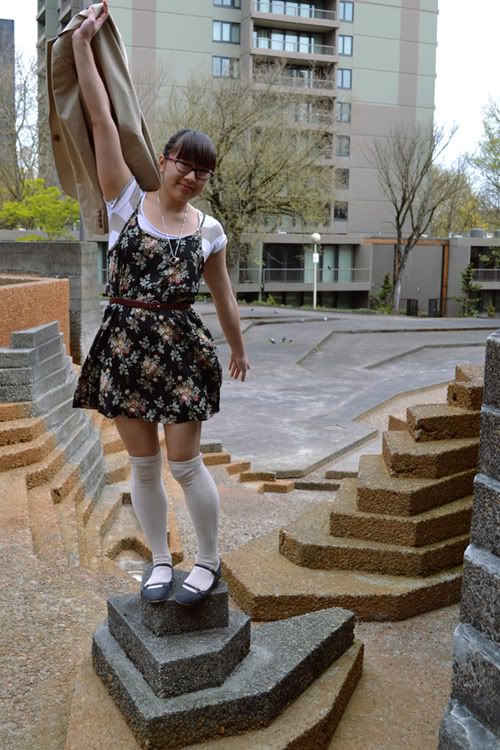 I love this dress. I know I've gushed about it before, but how can I not? It was my mom's. And she used to wear it on sunny summer days when we would go play. And now it is one of my go-to dresses. It's so carefree and casual and has made me love florals on black.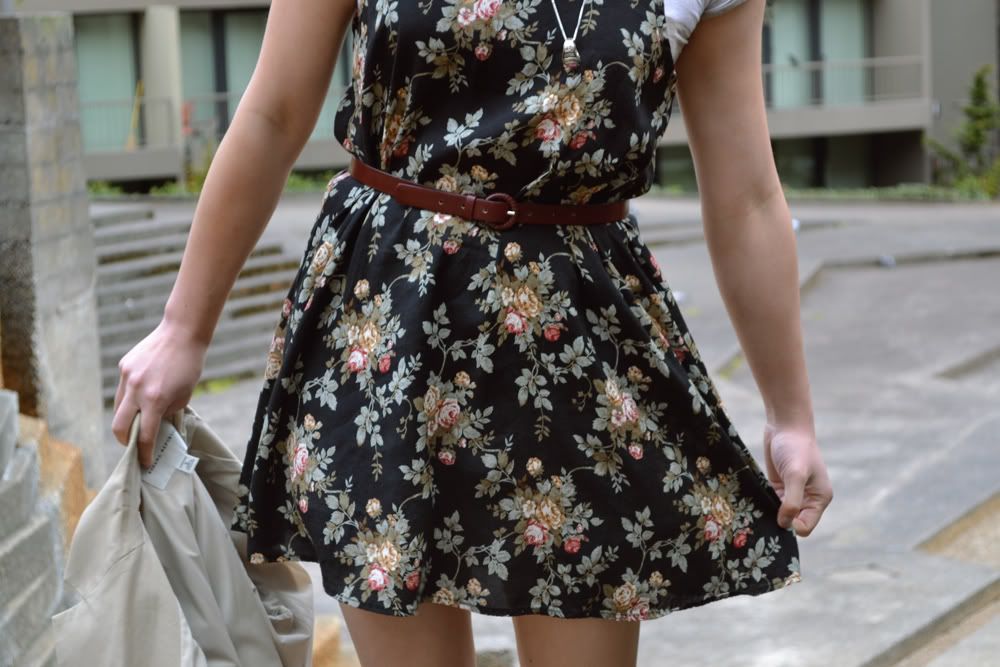 I tried to dress appropriately for the nice weather (that being, mostly clear & 50-something degrees) and then threw on a blazer, since I had a critique in one of my graphic design classes today. I thought i might be under dressed, but then again, there were people in hoodies like any other day.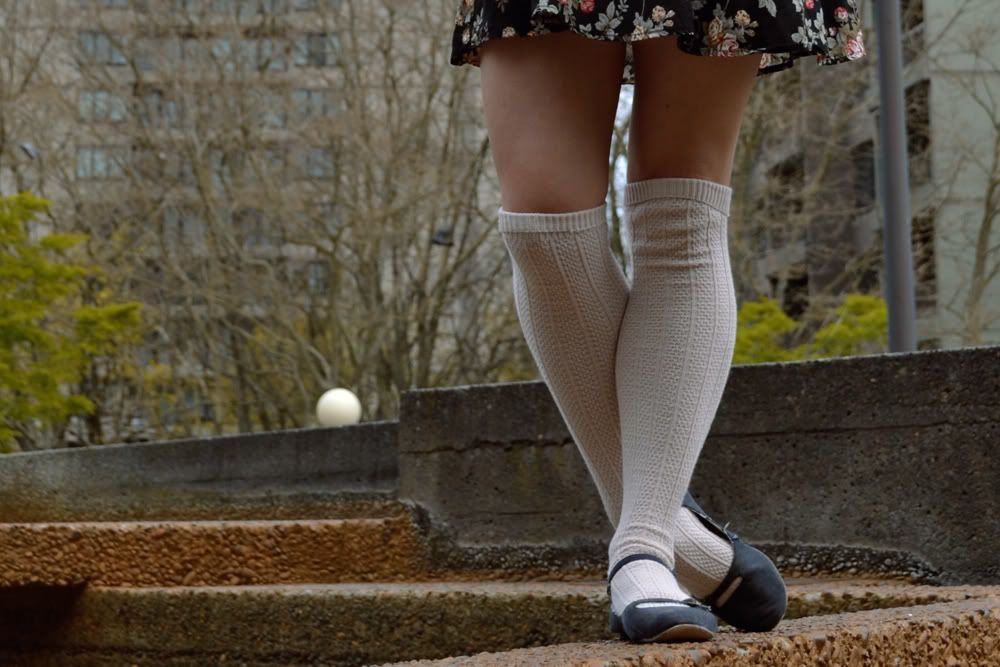 I love how easily a nice, well-fitting blazer can completely transform a look. And I must also thank my mom for that because I remember back in high school, she stressed the importance of having a nice one. She bought this one for me on sale from Banana Republic (I thought it was still expensive on sale! At that time in my life, I couldn't even imagine wearing such a thing) but now I am so thankful.
Is there any clothing item or style that your parents stressed?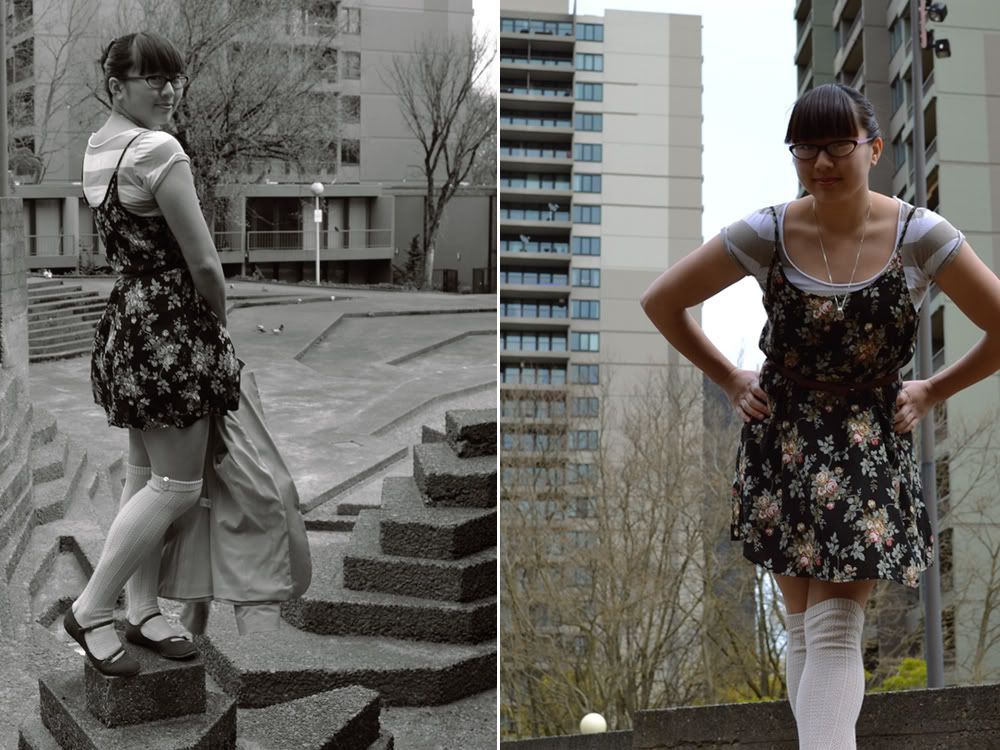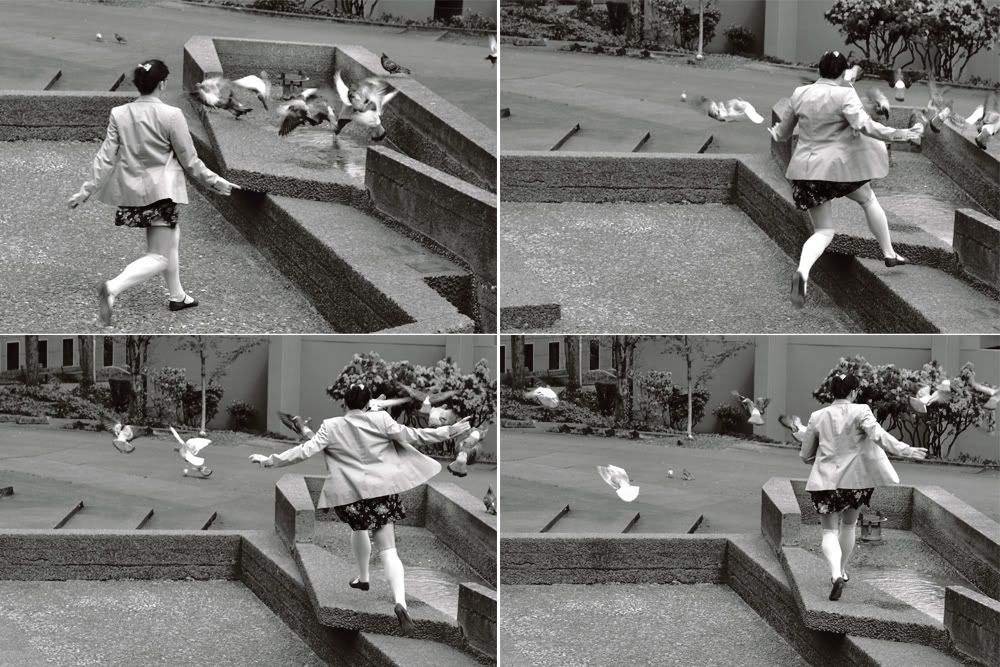 And now I sort of feel bad, because the pigeons were drinking that water and then I chased them. But it was fun at the time and I did not think about that.
dress: hand me down from mom
shirt: American Eagle forever ago
blazer: Banana Republic
belt: thrifted
knee socks: H&M
flats: Urban Outfitters
hairbow: F21

title song: Loose Translation - The New Pornographers