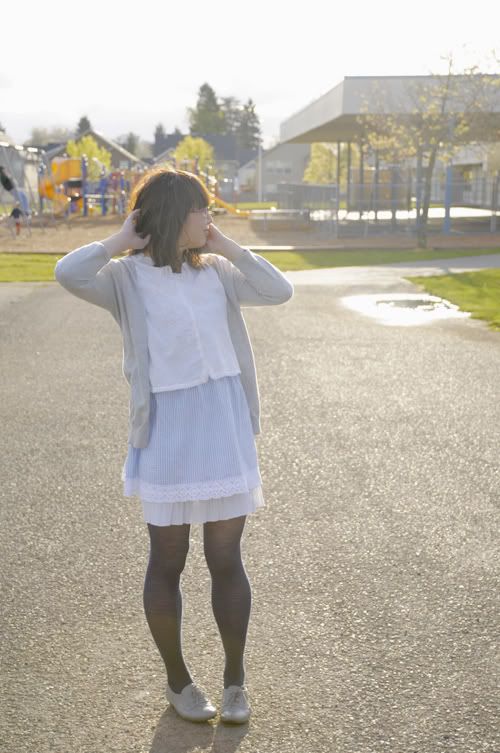 Another set of photos by my lovely Robert. We took these yesterday, since I didn't have school or class. We stuck around in the suburbs. This is the neighborhood elementary school just up the street from my parents' house. This wasn't
my
school, but I still associate a lot of nostalgic memories to the place. It was one of the only places not directly in or around my house that my parents would let me and my friends wander to alone.
So this elementary school playground was where a lot of those nostalgic childhood/teenage, carefree hours happened for me.
Then, the summer after high school ended, this is where Robert and I spent a lot of time. I wish I had worn a better outfit! Because I like how these pictures are. But oh well, what can you do?--when you're living out of a large tote bag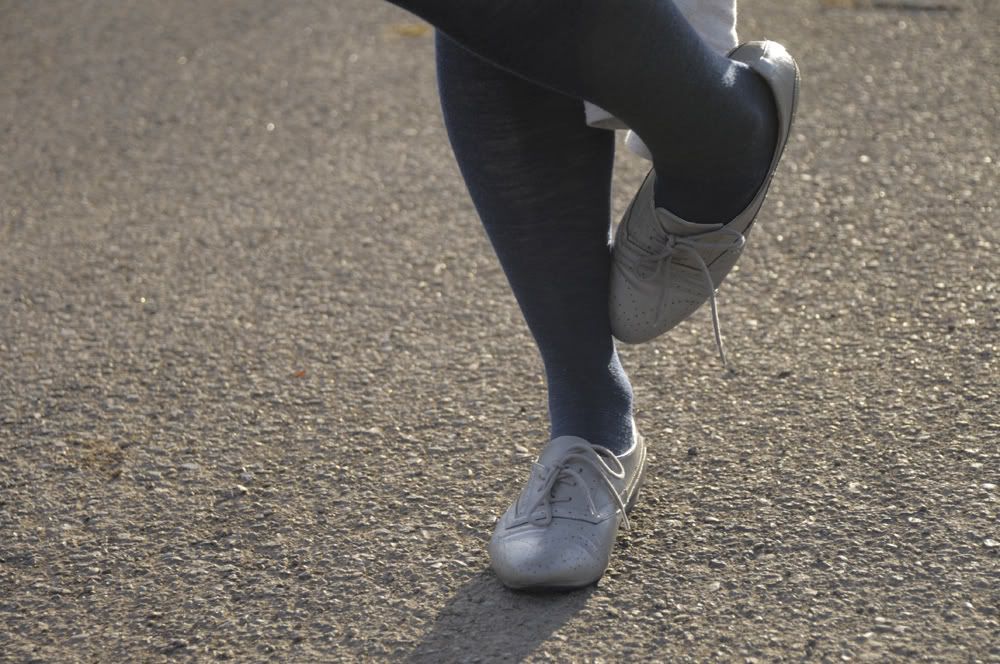 Oh, and my hair isn't done all special or anything. This is basically what it looks like when I take it out of that tight little bun I usually wear. If you scroll down, you'll notice that I wear my hair like that a lot. Mostly because I am lazy and I don't like my hair in my face all that much. But then again, sometimes I do it too tight and then by the end of the day, my head hurts. And that is what happened yesterday.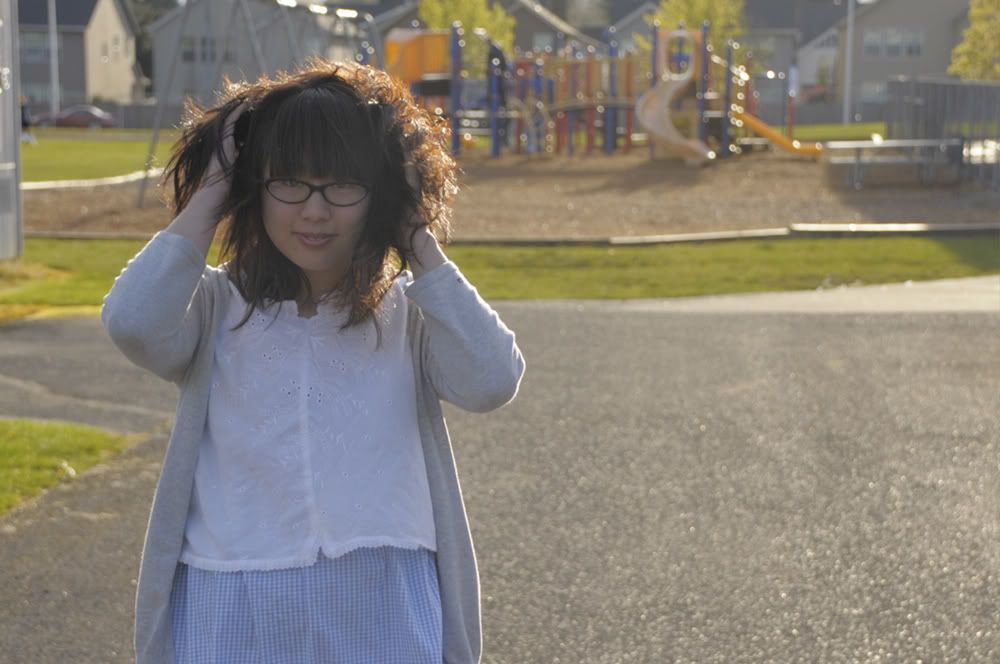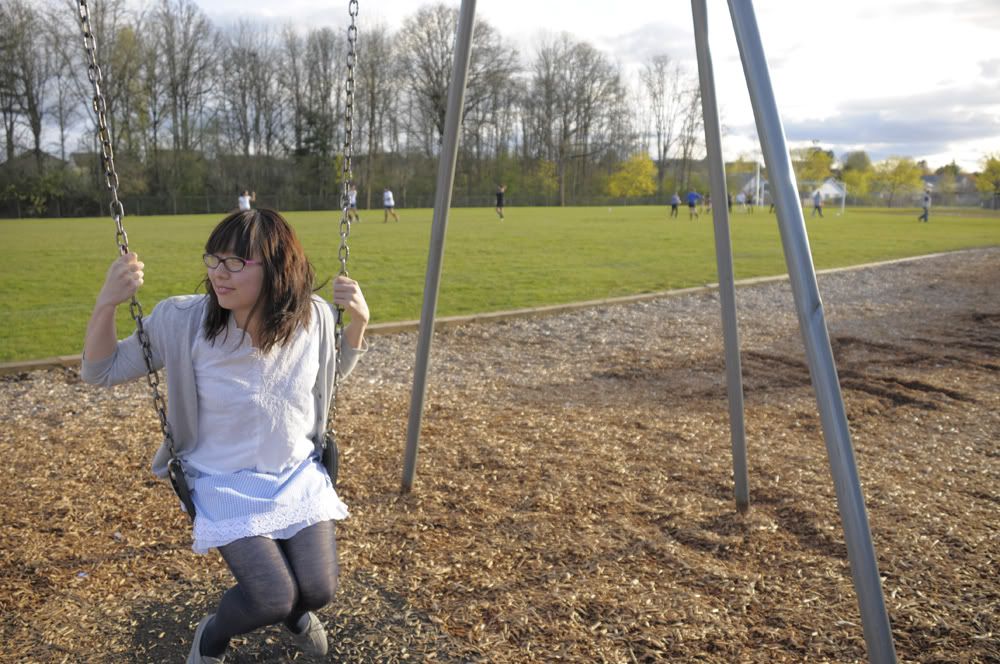 dress: Boutique in Ventura, Ca
shirt: thrifted
cardigan: Tommy Hilfiger
oxfords: F21
tights: ?brand, Marshalls