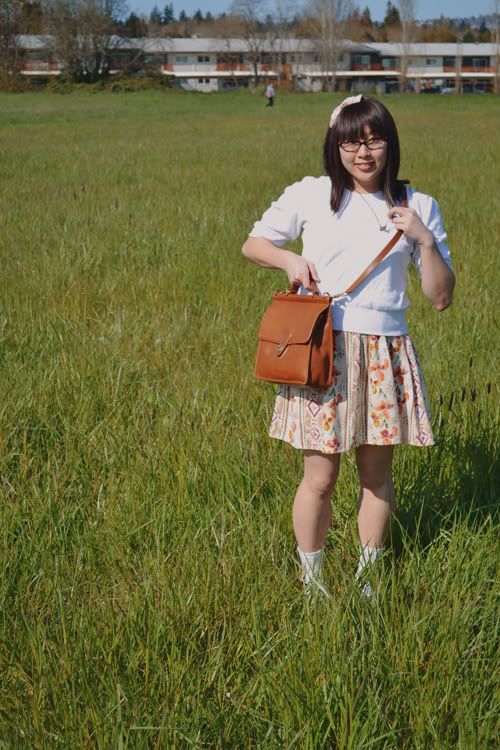 These photos were taken yesterday--on Friday, my weekend. I am a Chinese/Japanese cross breed, if anyone was wondering. Yesterday, I was mistaken for an asian foreign exchange student.
Sarah
and I met after her class finished and then went on a food/thrifting adventure to one of our favorite haunts. We got on the max (the subway/rail system here in the Portland metro area) and found a seat whilst a pudgy late-twenties woman stared at me while smiling slightly creepily. She then proceeded to speak very slowly and loudly to me--asking me where I was from and attempted to communicate by saying hello in both Chinese and Japanese.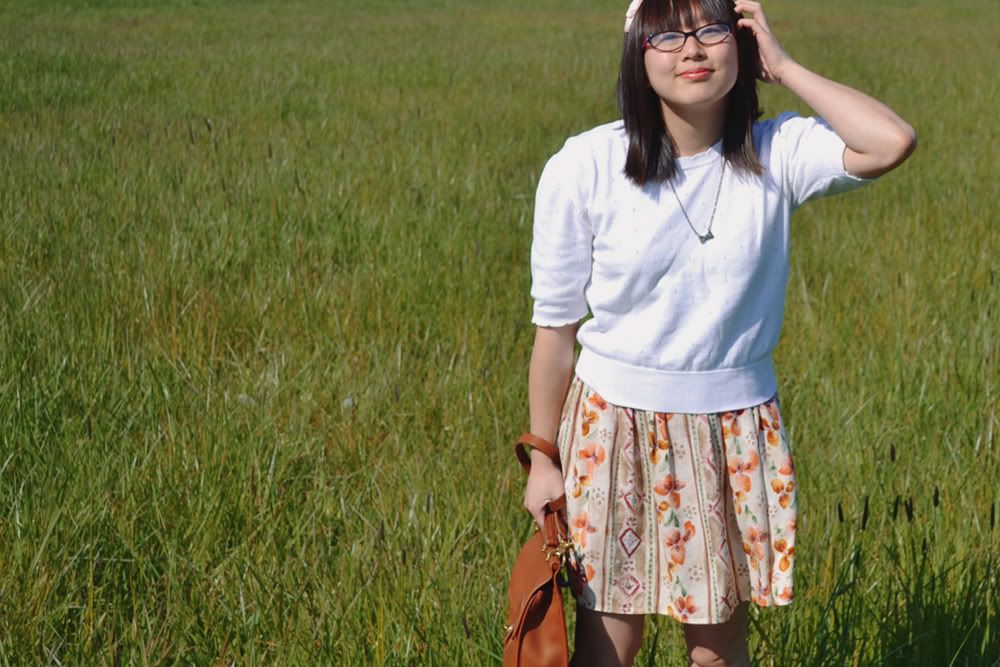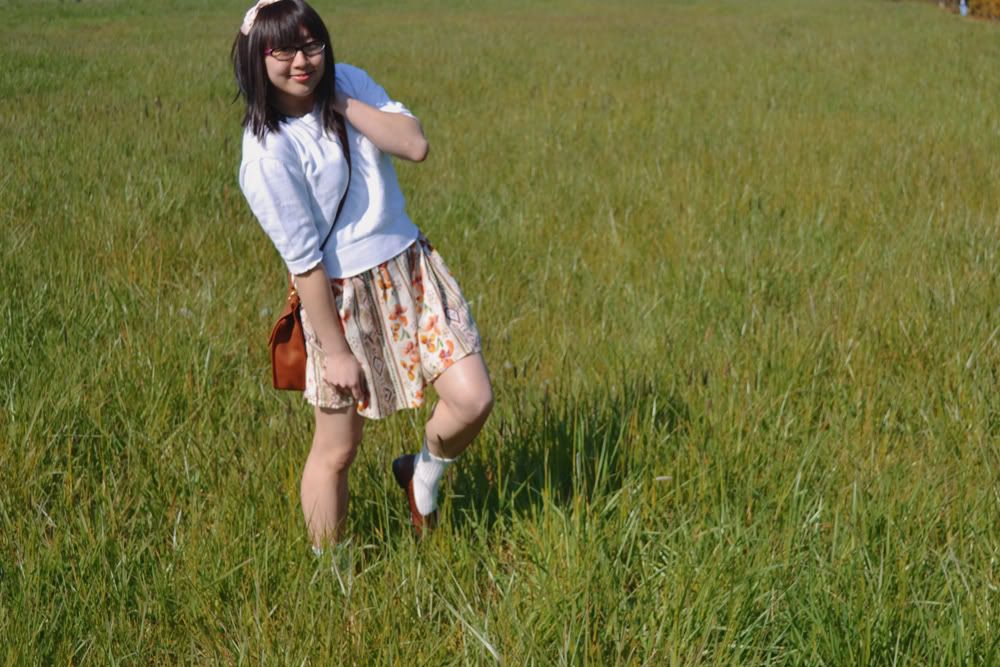 Mind, I have basically NO ASIAN ACCENT AT ALL. English is the only language I speak fluently. You think she might have pieced that together after conversing casually with me for a few seconds. But whatever. I guess not many people actually dress like this. Plus, I was carrying around my SLR camera.
And as an after though, I guess it's cool that she was trying to be friendly.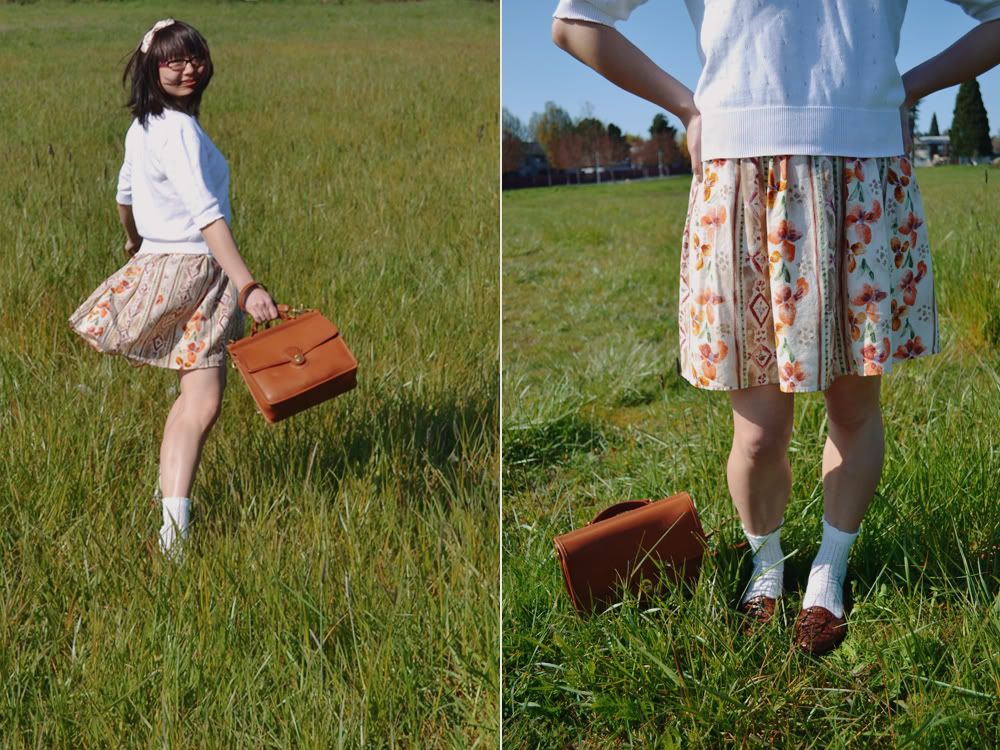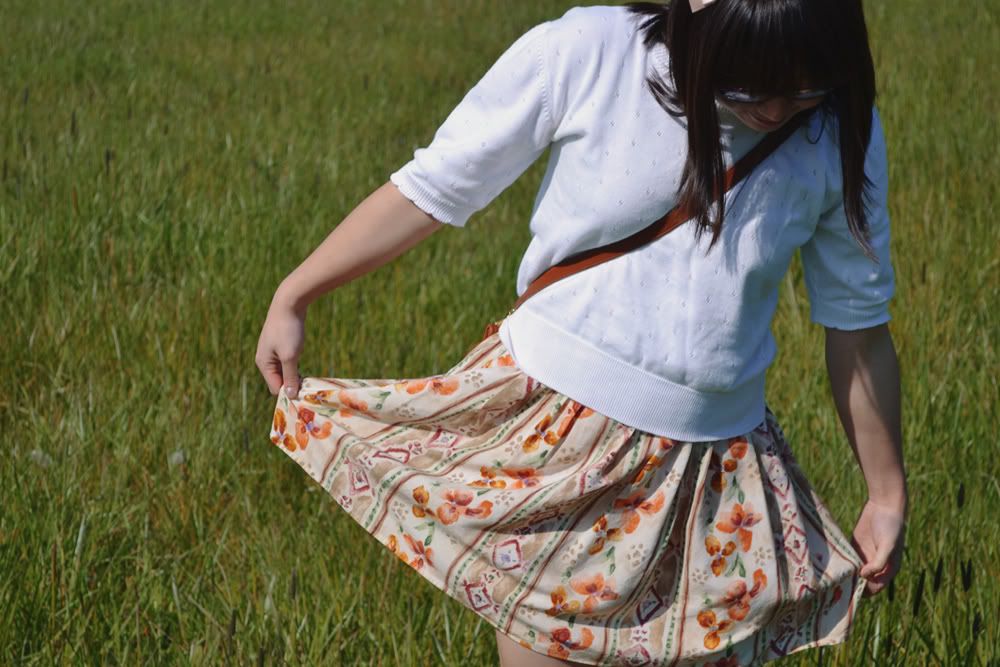 Anyhow, I love this dress a lot. I bought it thrifting while in California and wore it for the first time in
this
post. It was either $1.99 or $2.99, I don't remember now. I was about to put it back on the rack, but then Robert basically told me to buy it because it was so cheap and he could tell I liked it. I am so happy I did now. I love that the print is slightly ethnic and looks watercolored (my favorite medium to look at AND use).
I see him tonight! :) He'll be home for a week, we'll go to Seattle for a film festival one of his projects got into and then he'll go back down to SoCal to finish up his last two months of school.
Aaaah. Plus, thrifting was extremely successful. I spent $40.00 (which is a lot for a thrifting day)! I'm super thrilled about the things I found (including one dress, which is for my roommate/coworker, since today is her birthday). Post to come shortly. I love documenting my finds.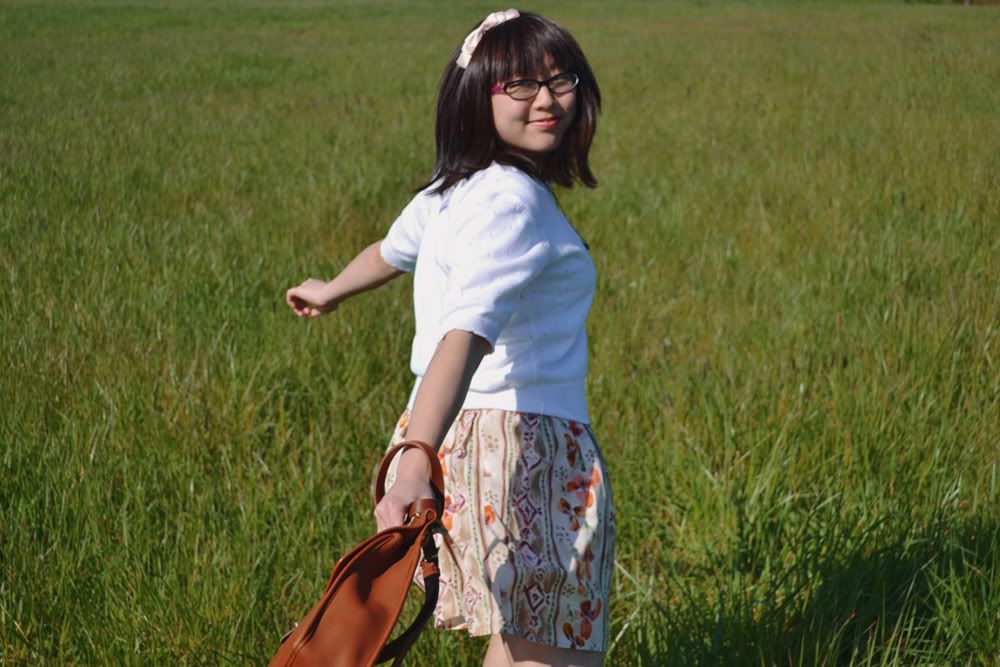 dress: thrifted in SoCal
sweater: thrifted
purse: Coach hand me down, Robert's mom
socks: H&M
brown woven loafers: thrifted
necklace: gift from friend
headband: F21
Happy Weekend!