I will start out by saying that I definitely won't be very active this week--as my lovely long distance boyfriend is in town. I shall be horrid at commenting around :)
I wore this outfit yesterday (Easter) so thought it might be nice to wear some pastel colors even though it was cold and rainy.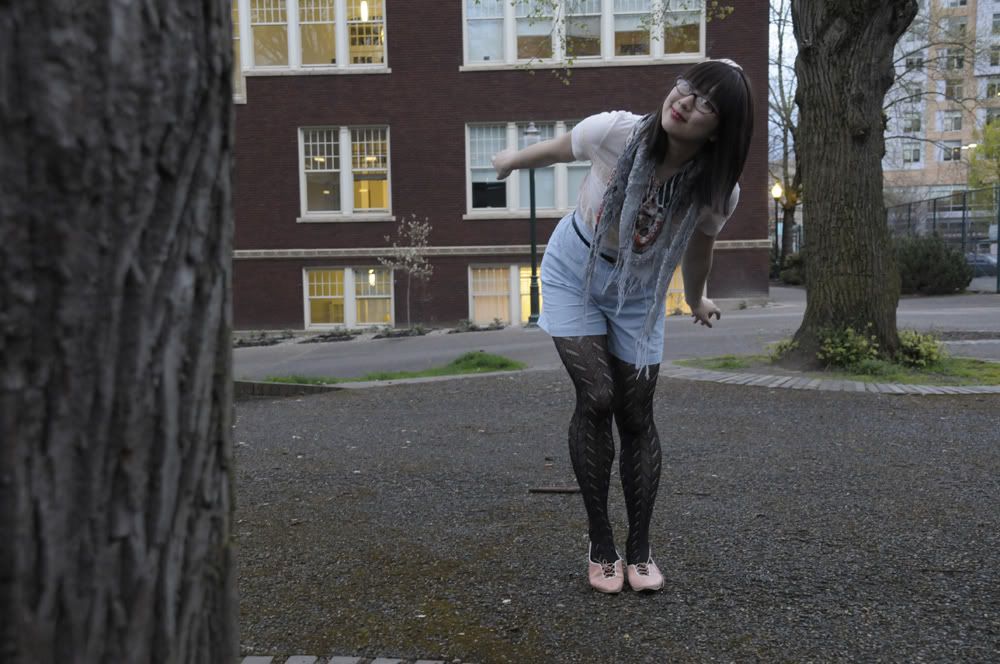 Robert has been in southern California studying cinematography, so it is somewhat interesting to see the difference in my photos. He is super super picky and we ended up taking pictures in about five different locations around my apartment building and university campus. The sun was going down too, so the images are a little cold. It was fun dealing with photos that already had a bit of tone and mood injected into them inherently. Personally, I can see the film influence.
I'm apparently challenging him by doing full body shots. ha!
I've been dying to wear these shorts. And have been waiting until it got nicer, so I could go without tights, but I decided I didn't care and tried to use black accents (in scarf and belt) to tie it all together.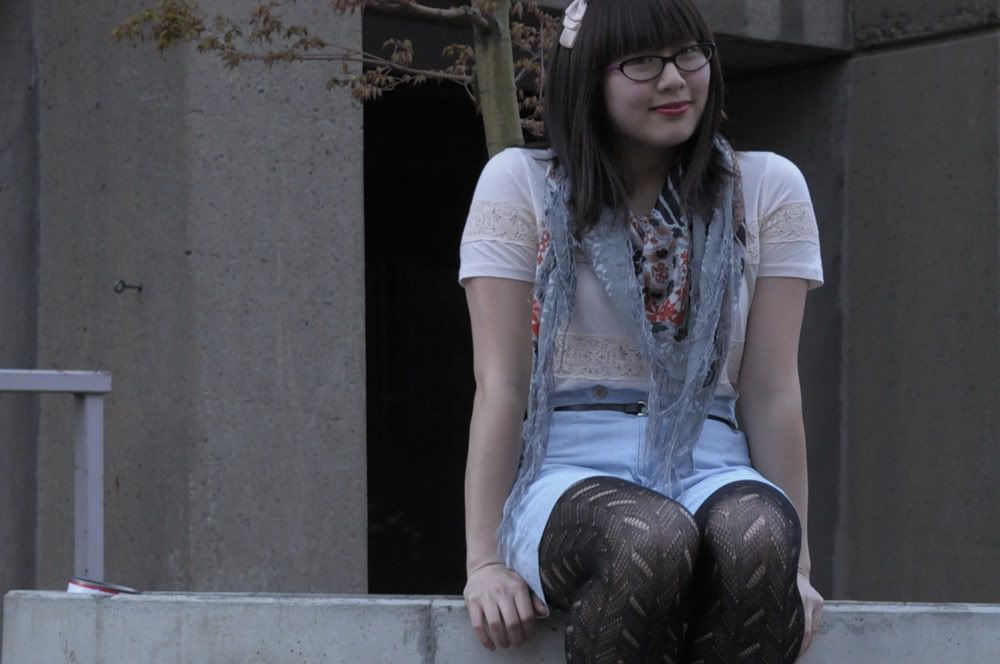 (It bothers him that the tree grows from my shoulder, but that's okay)
Then, I took these :)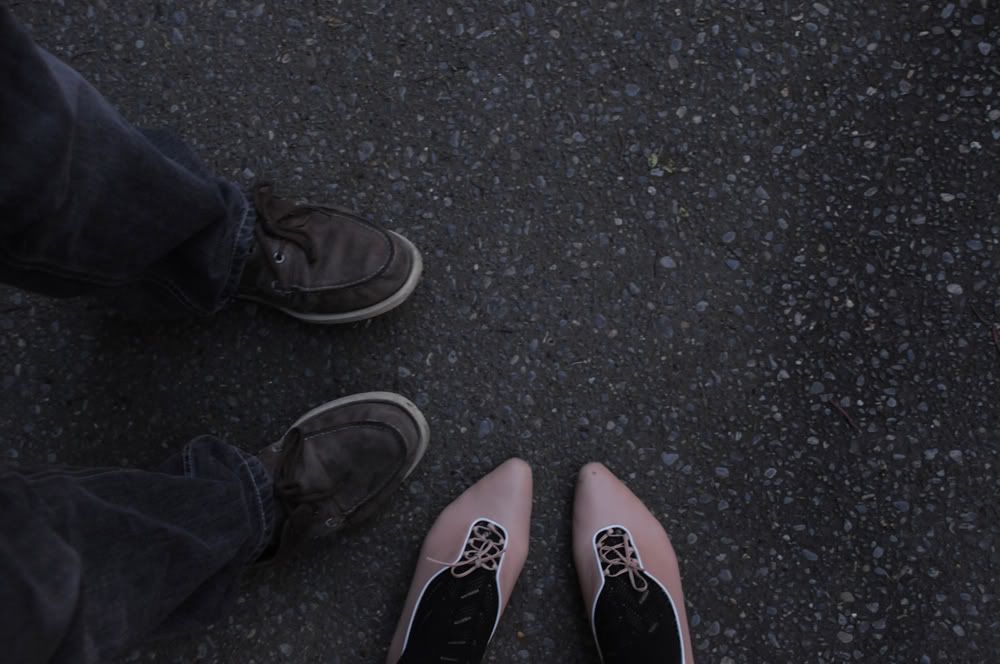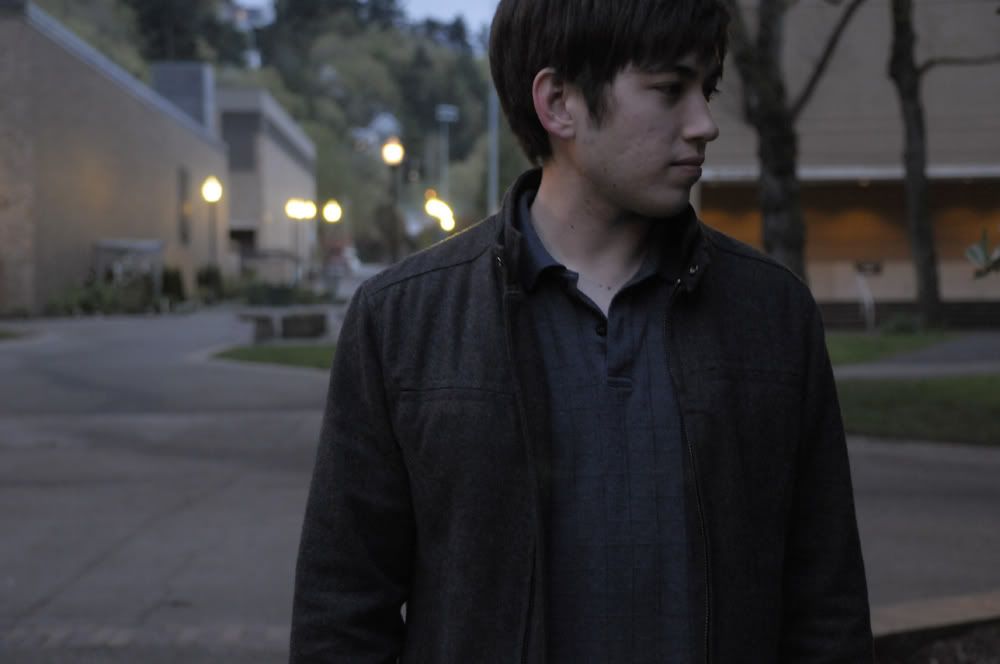 shorts: thrifted
shirt: J Crew
scarf: H&M
belt: thrifted
tights: Betsey Johnson
cardigan: Tracy M. via Marshalls
purse: Coach hand me down, from Robert's mom
shoes: thrifted
hairbow: F21