As promised, I have a series of guest posters lined up for my little weekend away. One of Robert's projects for into a film festival in Seattle, so that is where I am. All of the guest posters will be answering questions about a dreamy weekend trip. First up is Veronika, from Girl & Closet. She's super sweet and has an amazing blog, so check her out (even though you probably already have).
If you could get away to anywhere fictional for a weekend, where would you go?
I have recently discovered and fallen in love with Herefordshire, England. I'm absolutely smitten with the gorgeous countryside, rolling hills, beautiful bridges, and old homes & trees. I love visiting places that have history and charm. It's so nostalgic and has a kind of fabulous romance to it. I'm originally from Europe, so it resonates with me and reminds me of home.
Who (real or fictional) would you bring?
Honestly? My idea of a perfect vacation involves my hubby and our adorable pooch! As for fictional, I would have to say Anne of Green Gables, as written by Lucy Maud Montgomery. I was obsessed with those books as a teen, and the character has such a vivid imagination; she would be the perfect person to go on an exploration with.
What would you do there?
I would love to go on picnics, take pictures (the scenery is stunning there), and explore neighbourhood pubs & restaurants. And I would also love to see all of the old castles, churches, and visit the amazing gardens.
What sort of music playlist would you need?
Say Hi, Shout Out Louds, Au Revoir Simone, She & Him, Pixies, The Cure, Empire of The Sun, Saint Etienne, and many more... I could go on. I adore music and have a pretty massive collection, but these artists would definitely be near the top of my playlist.
& last but not least, what would you wear?
I would wear my (beloved) recently thrifted sweater and modcloth skirt, but I would probably leave the platforms at home. Depending on the season, I would either settle for ballet slippers or a pair of knee length flat vintage boots. And I now officially want to book that ticket to England...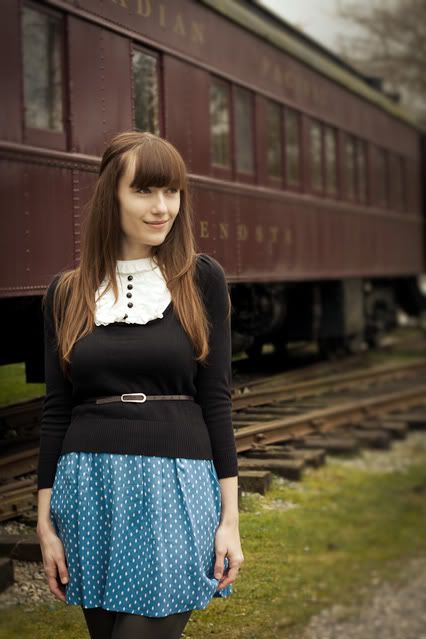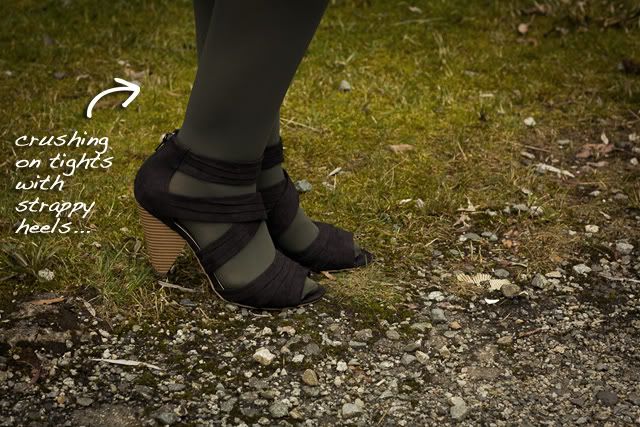 Hope you're having a fabulous vacation, Lea! And thank you for letting me chat with your readers. Great to meet you guys, and be sure to pop on over to
Girl & Closet
and say hi! xx veronika