I have a series of guest posters lined up for my little weekend away. One of Robert's projects got into a film festival in Seattle, so that is where I am. All of the guest posters will be answering questions about a dreamy weekend trip.

My next guest poster is Marisa Violeta, of Green Grass & Black Clouds. She has adorable glasses and is super sweet. She is one of my favorites, so I was incredibly happy when she said she would guest post for me.
1. If you could get away to anywhere fictional for a weekend, where would you go?
I'd go to a village full of flowers and with a little river. In that place I'd have a house made of wood, with a fireplace, red carpets and green curtains. Next to my house I'd have an apple tree and yard bench so I can sit there, listen to the birds and drink tea.
2. Who (real or fictional) would you bring?
I'd bring Anna Karina and Brigitte Bardot so we could have a girly time.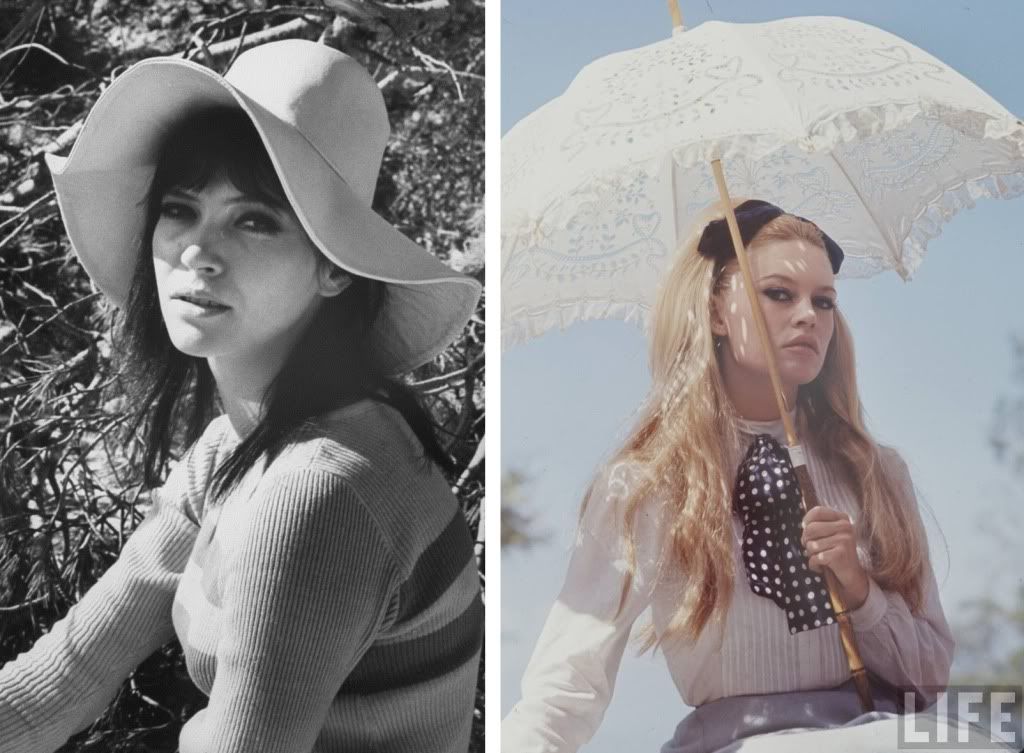 3. What would you do there?
I'd do picnics next to the river, lay in the grass and look at the sky, listen to lovely songs in the yard while drinking apple and cinnamon tea, watch french movies in the sofa, read novels, cook cupcakes and not care about time.
4. What sort of music playlist would you need?
I'd listen to Beach House and The Smiths because without them my life ain't complete. But Lykke Li, Mercury Rev, Beirut and Camera Obscura would be present too.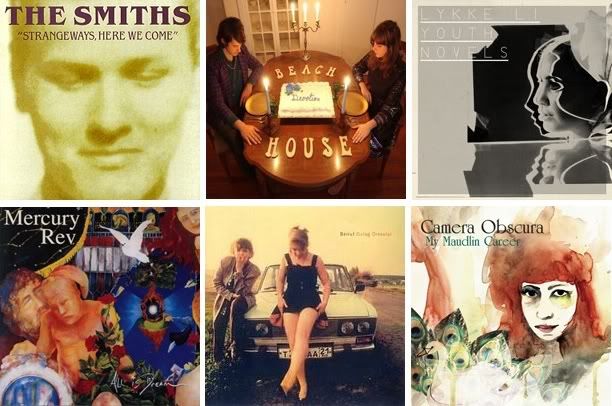 5. & lastly, what would you wear?
In that weekend I'd like to wear something simple and relaxed so I guess my vintage flowered blouse and my favorite black skirt from Zara would be the perfect choice to pick flowers and to enjoy life away from the city.