Hello friends :) First of all, I want to thank everyone who has followed me up until now. Who has been for a long time or who have just joined me. Every new follow/comment makes me smile. Especially since I have an iPhone and have access to my email all day long. I'm doing my best to just keep up with everything :)
Also weird, I seem to have gotten obsessed with using this smiley face :D I don't know why. I've never really used it in my life. So sorry if your comments are ":D" heavy. As a smiley, I just think he's so cute and happy. And I never know: what's the proper way to use a smiley AND punctuate a sentence? Because I never use punctuation if I use a smiley and just let the smiley stand in for the punctuation. But, I'm probably over thinking, since no one probably cares.
I'm finally (for the most part) caught up on my school things. I learned my lesson and will be trying super super hard not to procrastinate and get behind again. It's just so hard when Robert comes to town and summer is so close! My school is on quarters, so I've got about three and a half weeks left. Ah. And, I got a bunch of stuff back in my Architecture History class. Poised at an A even though I was so so sure I had a B. That made my day.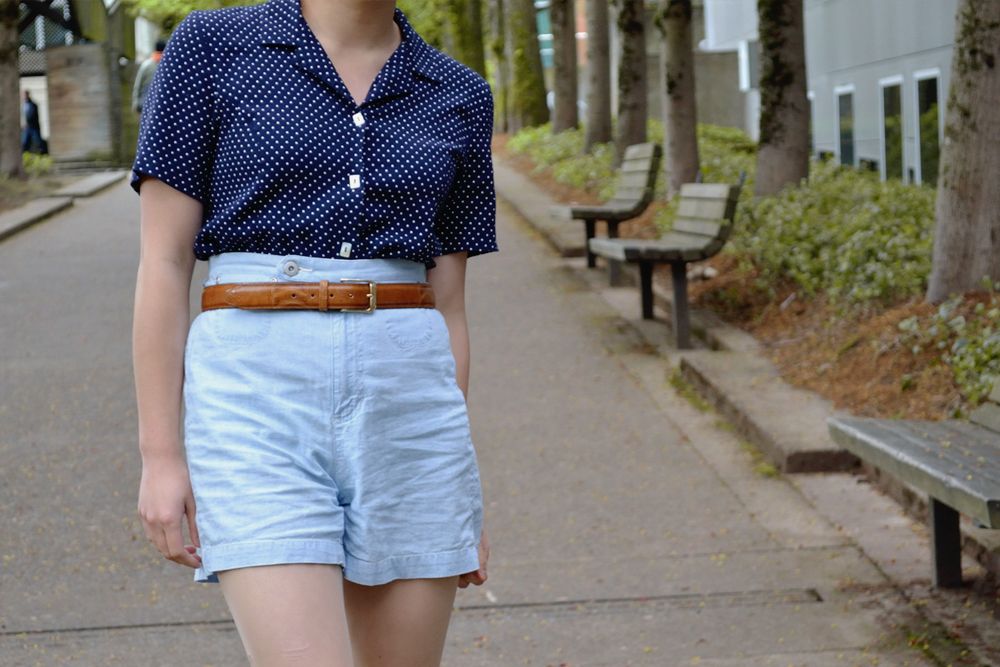 I wore both the shorts and this shirt not too long ago, but separately. I just can't get enough of this shirt paired with different blues. I bought this shirt on a bit of a whim and am so in love with it. I've found with thrifting that sometimes, the things I buy off-handedly become my favorite things.
I've also been seeing these H&M strappy heels floating around on the web and have been loving them, so I decided to invest in my own pair, since I got paid on Friday. I'm happy, since I anticipate wearing them to death this summer. Also, I have super muscular calves, if you haven't ever noticed before: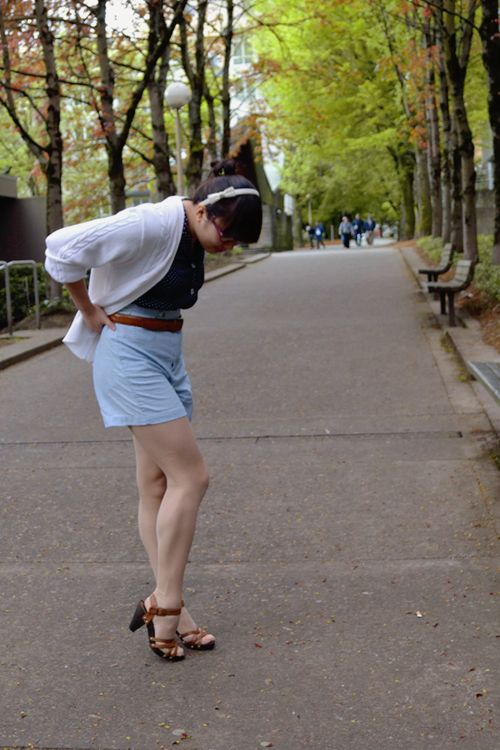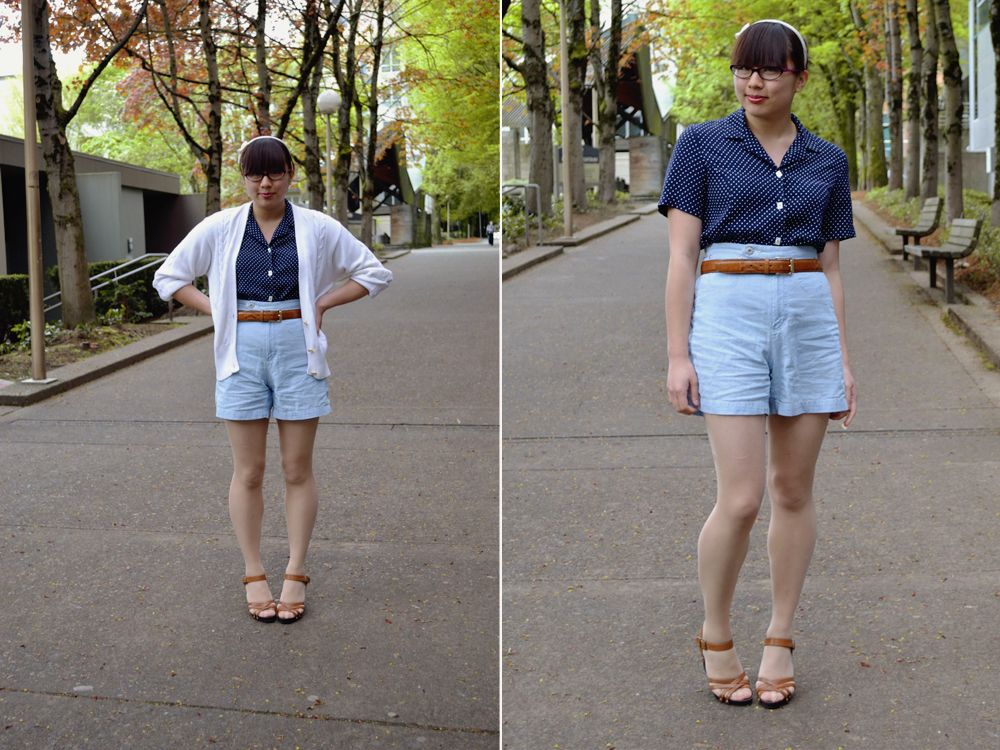 shirt: thrifted
shorts: thrifted
cardigan: thrifted
belt: thrifted
nude tights: H&M
shoes: H&M
headband: F21
PS, I'm trying to get back into
tumbling
again. Tumblr is such an amazing source of inspiration. Also, I've been trying to post every other day because I've found that to be comfortable for me--and leaves me time to go around and comment. Is there a certain frequency you guys prefer/like to stick to yourselves? I'm interested to know.