When I saw this month's EBEW, I was super excited--because florals? They already have a huge presence in my closet. Plus, it's springtime. But what the heck, I was upset on Sunday when I wore this outfit, because it was pouring buckets. To prove it to you,
Sarah
and I star in a video.
These first two photos are of me being upset with Oregon. And I must say, it's honestly just un-motivating to get dressed when you know the weather is still crummy in MAY. And also a sidenote, yay! I've been featured in the Modcloth
Tumblr
AND (oh my goodness, I'm seriously freaking out right now)
Dear Beatrice
, which is one of my favorite blogs in the whole wide world.
Sunday, of course, was Mother's Day, so I wanted to look cute. I worked on some homework in the morning, went thrifting with
Sarah
and then surprised my lovely mother (she thought I worked, but I lied). I found her a nice skirt + shirt from Banana Republic. Maybe she'll let me post pictures at some point :)
Anyhow, I wore this dress because I know she likes it. Plus, it struck the perfect cord between dressy and casual. Plus, it was for EBEW florals. I killed three birds with one stone. Except that phrase is actually sort of sad. Because yes, it is efficient, but also mean to birds.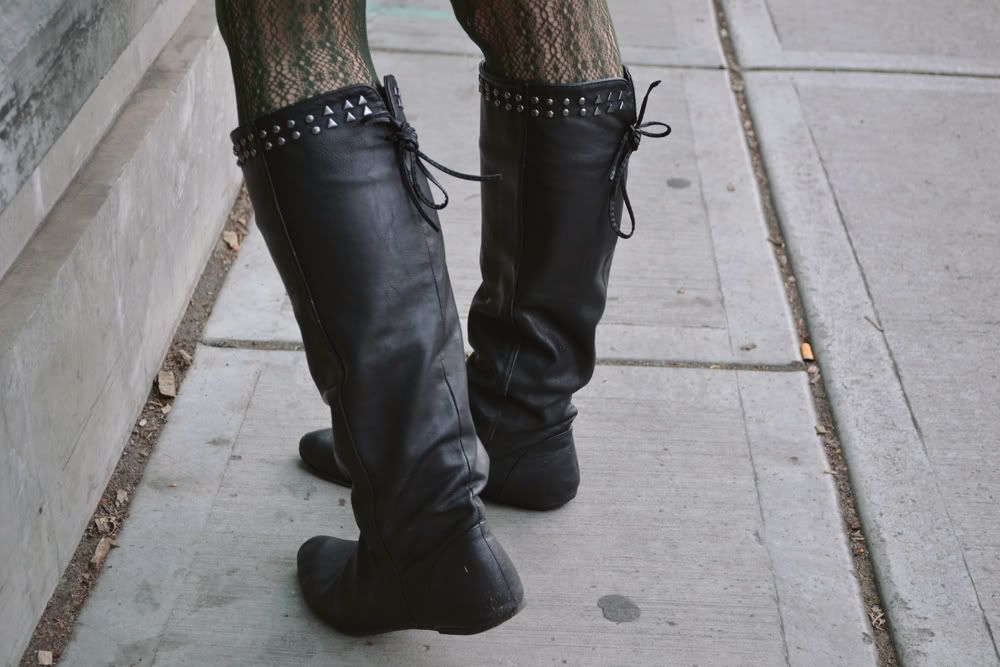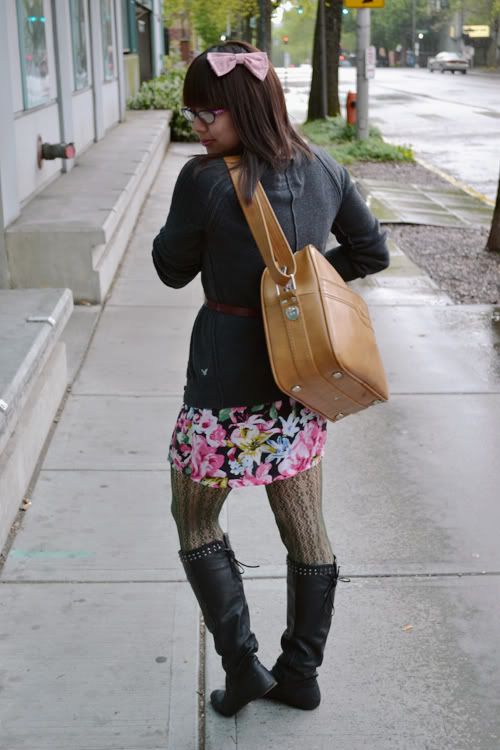 My awesome American Tourister bag that everyone who goes thrifting has seen/bought on at least one occasion. I never thought I would actually buy one, but it was five dollars, and I don't have a warm colored school bag.
I do not know why I always make this face/hand movement in my photos. Sarah pointed out that I often do. I look super squinty-eyed and asian. And for some reason, that's slightly amusing to me.
dress: F21
cardigan: American Eagle (from highschool)
tights: Urban Outfitters
boots: Aldo
belt: thrifted
bag: thrifted
hairbow: DIY
Also, I've worn this dress before, In basically exactly the same way, but with a different cardigan/belt/etc--like this: