Thank you so much to everyone who gave advice/shared their own method for blogging. The frequency of my posting has been the thing I've struggled with the most lately.
School-wise, it is definitely crunch time. The fact that I have the rest of the term scheduled out in my planner is a little crazy. I actually wore this last week. I've gotten more into a pattern of posting things up a few days after wearing them. It's a lot easier--especially when I have a string of busy busy (or just plain lazy) days all mushed together. So, I wore this last Wednesday, if I remember correctly.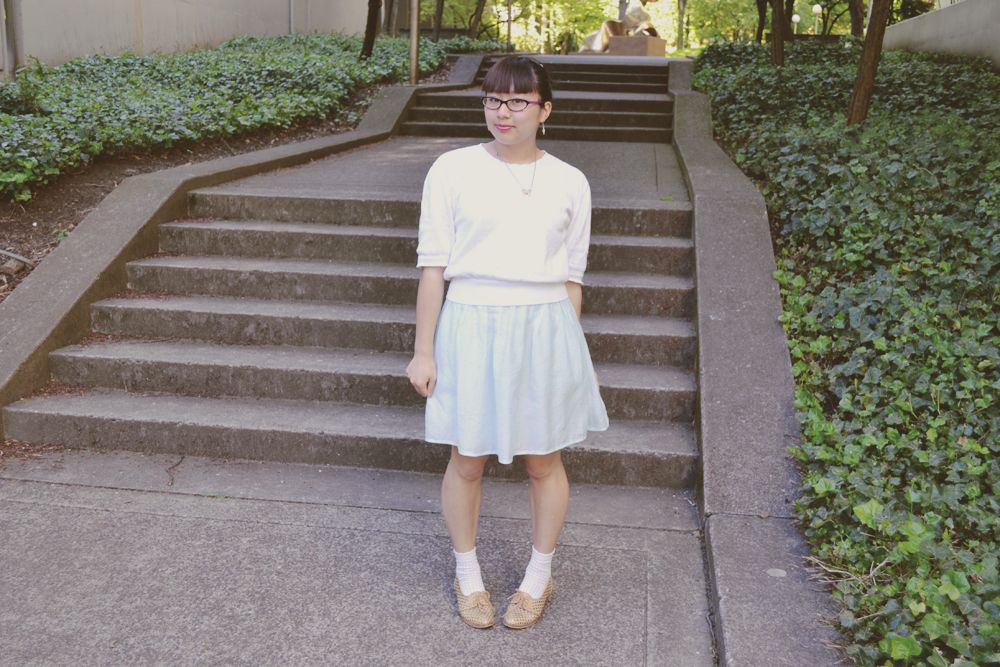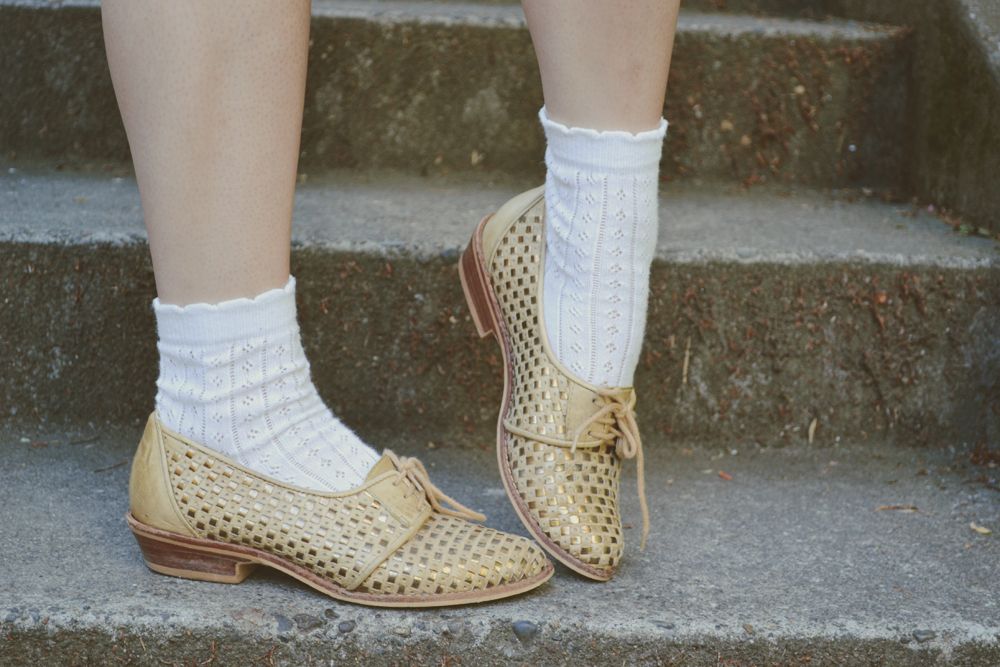 I love these shoes. I found them thrifting--for five dollars. They are a little gaudy, a little shiny and a little obnoxious, but I liked them anyway. They probably belonged in my last post, but it seemed silly, since I just wore them anyway and knew I would be posting these photos.
I did enjoy wearing this. I was texting with Robert throughout the day about how if we were in the same state) he would have needed to take me to a cute diner with red booths and a checkered floor. And that I wanted to drink a milkshake in a cone shaped glass with a red straw and whipped cream on top. I love that I've found a boy who amuses my fantasies.
If the color of my skirt looks familiar it is actually that beautiful
Out to Sea Foam Dress
from Modcloth :D I dressed it up before--whenever I wear it now, I'll probably be dressing it down.