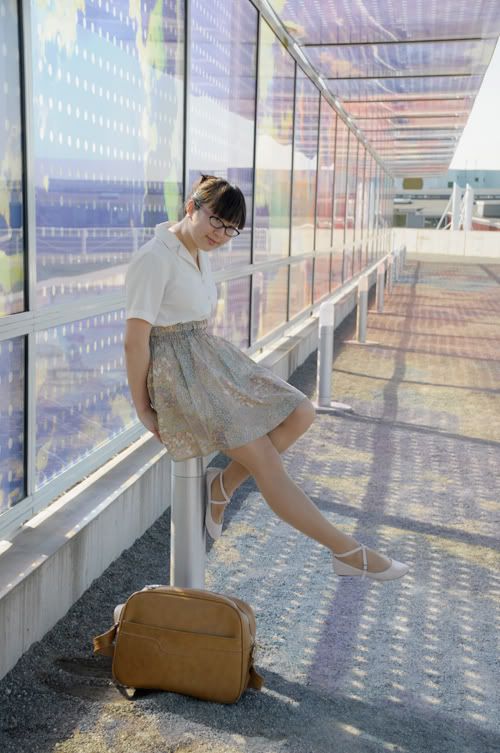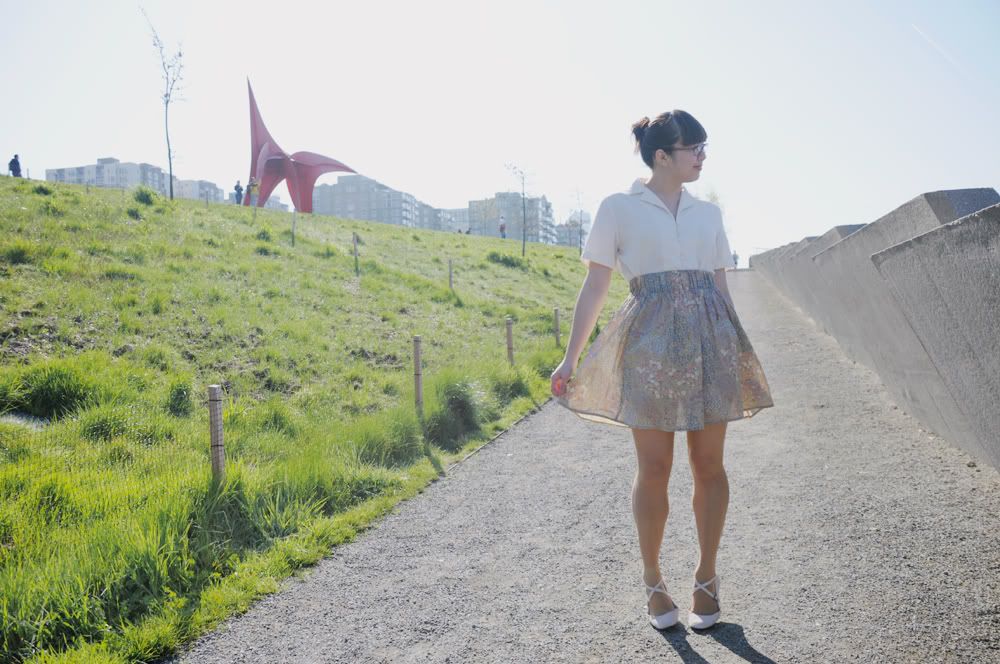 I absolutely adore this set of pictures. I also loved wearing this outfit (it was breezy and casual, plus the shoes made me feel like a ballerina) and I loved this day too, so that helps. On Sunday, Robert and I rented the complimentary bikes from our hotel and rode along Seattle Waterfront through the Olympic Sculpture Park and then to Pike's Place Market.
I would definitely suggest visiting the sculpture park if you end up in Seattle somehow (I'll be posting pictures later). You get views of the water, the city and the railroad tracks. Plus, there are all of these silly, quirky little sculptures and installations. This glass wall was one of them. It cast this just gorgeous light all over the path and was perfect for my outfit photos, since a lot of the same colors were in my skirt.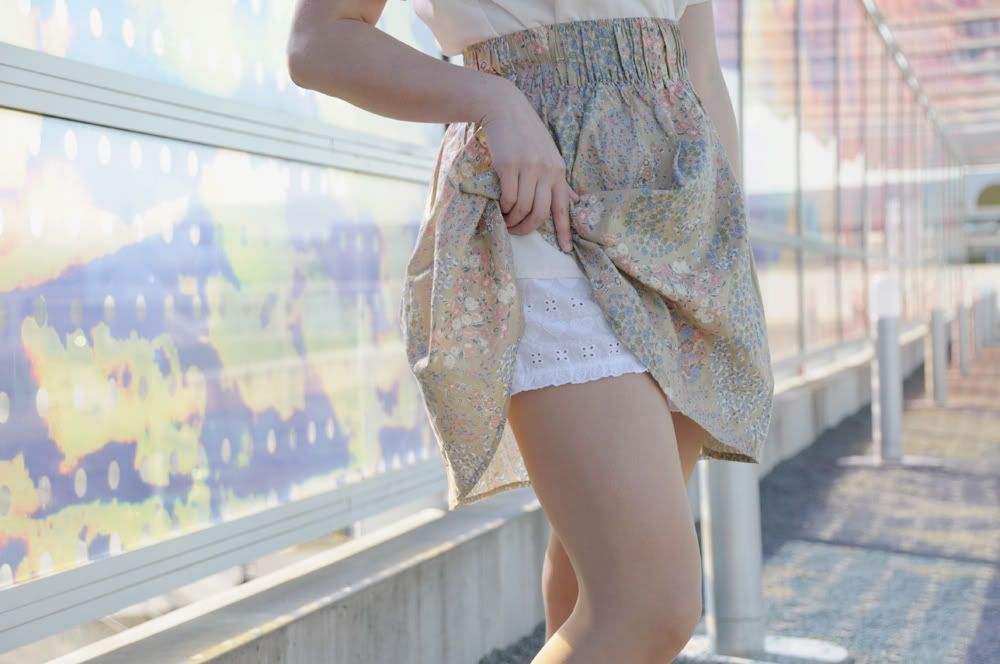 Since we went biking, I wore these little lacy pajama shorts under my skirt. I did have to wear nude tights, but I didn't want to be flashing people either way.
blouse: thrifted
skirt: H&M
flats: Urban Outfitters
nude tights: Gap
bag: thrifted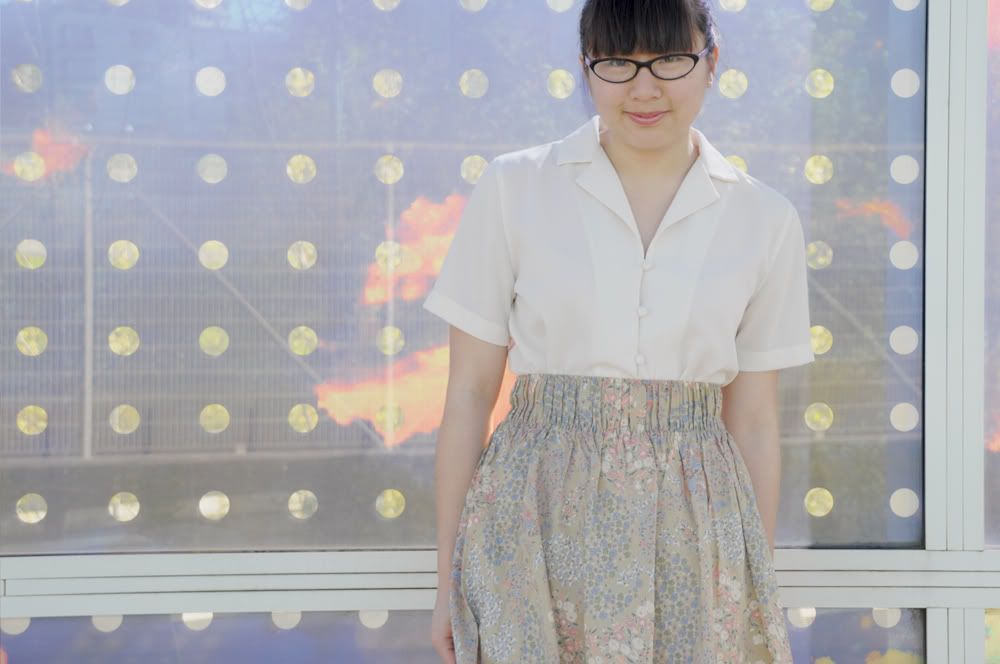 Robert even played along and let me take some pictures of him. I meant to give him his own outfit post, but I suck at using the lens on his camera and most of them aren't focused right. Silly me.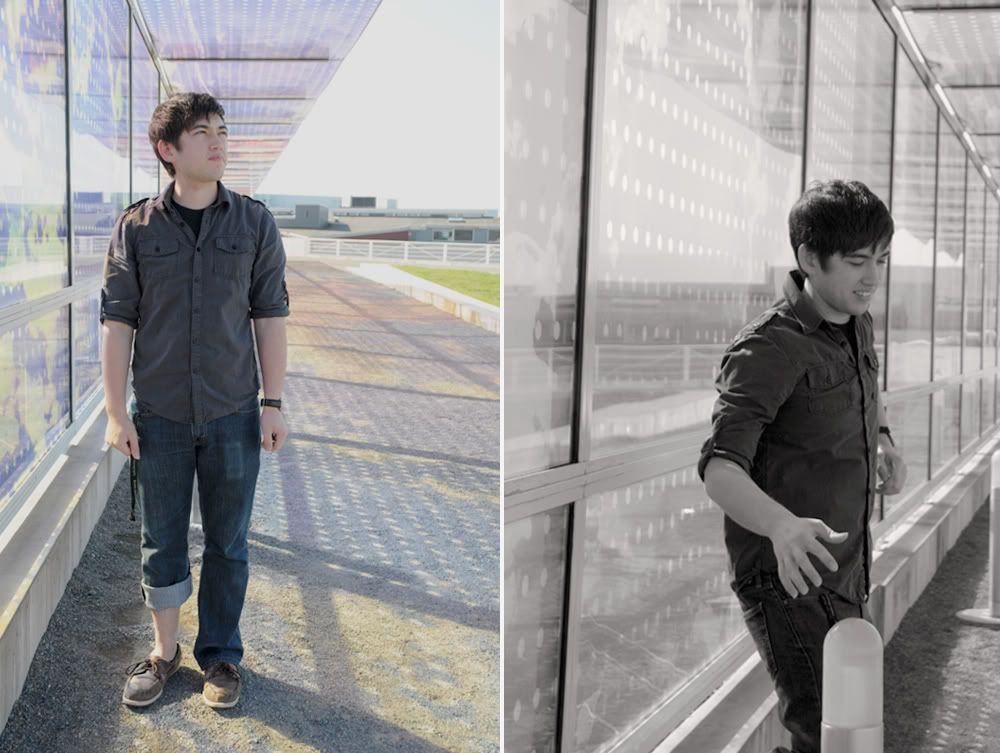 He left back for school yesterday morning. We were best friends through the latter half of high school, confessed the night we graduated and then the summer after graduation, he left for school. This was the last time I'll have to say goodbye to him. For a while at least. Because he's done in seven weeks. Then, I'll be roadtrippin' down to SoCal with his parents for his graduation, and then he's coming back. Crazy, right? It's been three years of long-distance.
It's a bit surreal, really. I can still remember that first time he left I cried and cried. We stood on my porch for an hour and a half, pretending to be normal, dragging out the time until he'd really have to go. Since then, it's gotten a lot easier to say goodbye but it's remarkable how it still hurts a little even though we've done it countless times now. So I'm a little sad today--especially while looking at these pictures, since this weekend was so perfect and carefree.