Okay, so I've realized that whenever I have someone different take my pictures, I revert back to being awkward and static. My roommate/coworker (her name is Justine, by the way) took these really quickly after we both got off of work and I just stood there like an awkward lump. Though it's not like this outfit is particularly exciting, so I guess the photos do it justice.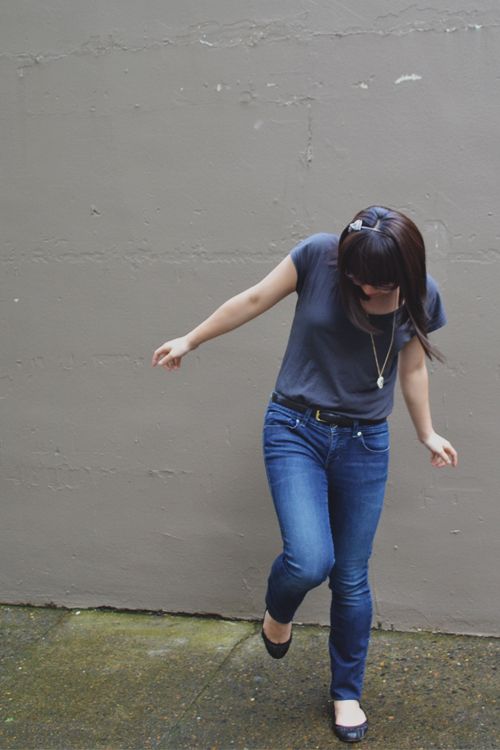 This is the sort of outfit that occurs after an eight hour closing shift on Saturday followed by a last-minute late night of hot tubbing and McDonalds (which I never ever ever eat). Followed by another whole eight hour shift today. Plus, it was super wet and miserable and not at all motivating to put on something cute.
We both worked all day today, which is silly, since we walk to work together, work and then walk home together. And then we ate food, took out trash/recycling and watched a movie together (Tommy Boy, which made me giggle a whole lot, by the way). It's amazing that I am not sick of her :P
And, like I mentioned, me at my most awkward: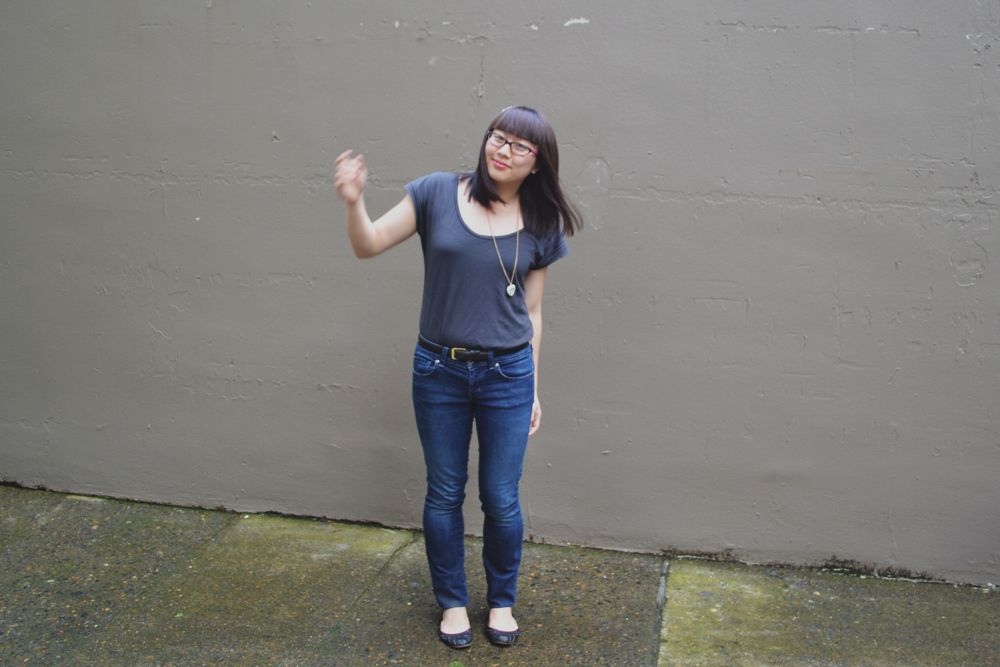 I make this face at Justine a lot. Because she is a big meanie face.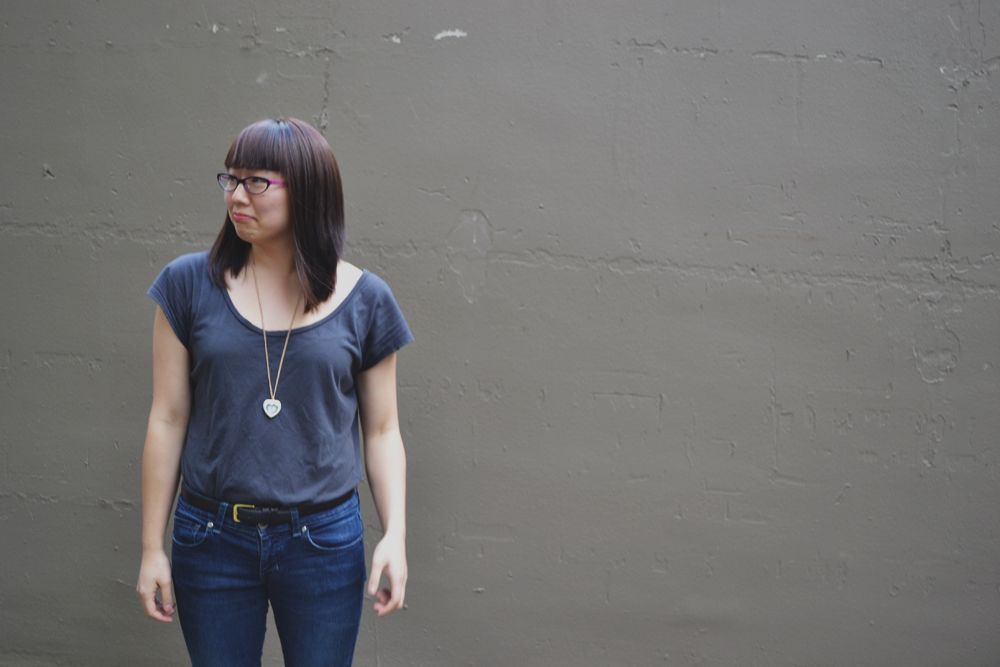 I will, by the way, be teaching Justine how to capture my whole body in photographs. And also how to focus the camera. For a first try, I applaud her. But it's all good. That is to be expected, since she is a tiny bit challenged and cannot do simple things like open our balcony door :P
Thank you, by the way. (I know you are reading this. don't hurt me or watch me while I sleep)
shirt: AE forever ago
jeans: thrifted
sweater: thrifted
belt: Coach hand me down, from my mom
necklace: F21
headband: F21