I'm sorry I sound like a broken record! It's been Robert Robert Robert these past few posts. But he's sort of a big deal to me. So if that bugs you, just don't read anything. And just look at the nice pictures :)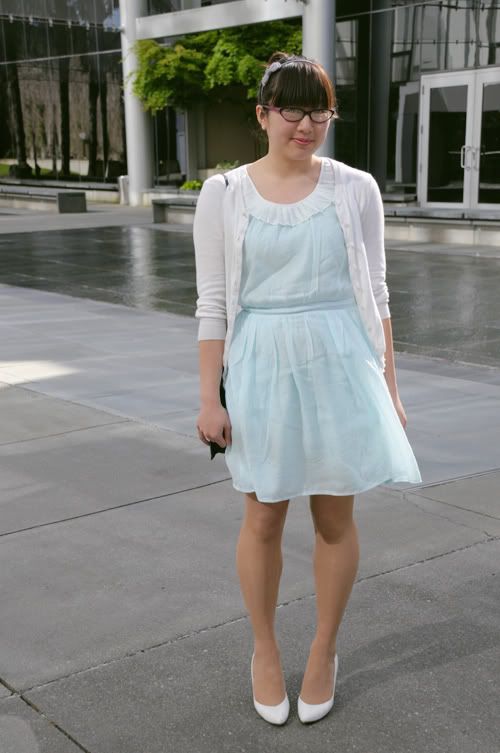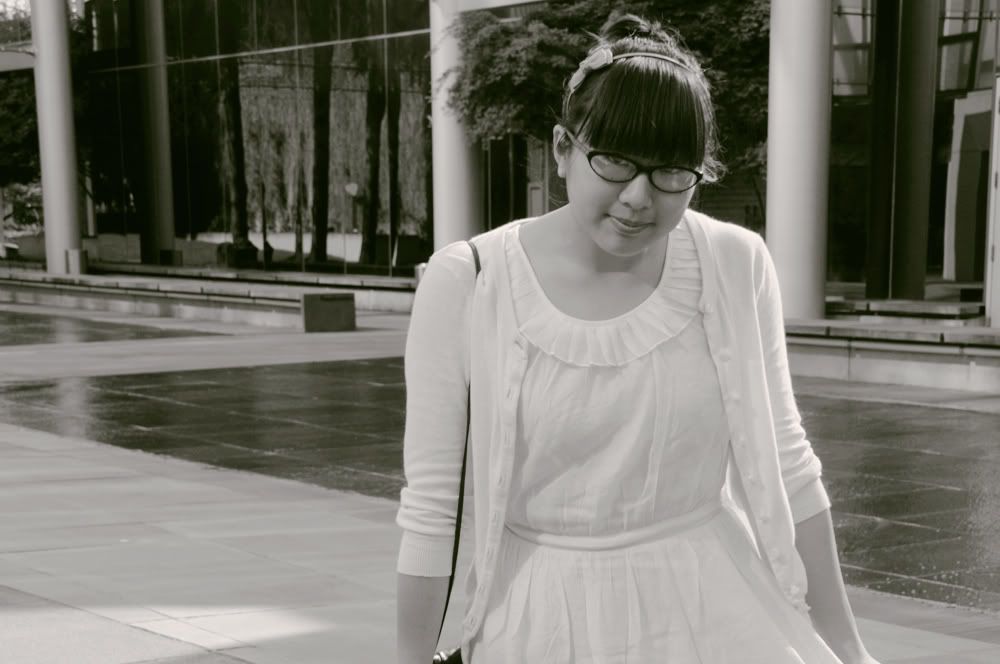 My last outfit post from Seattle. When I heard that Robert and I were going up to Seattle for a film festival, I got excited
just
because of the idea of dressing up. Because seriously! I haven't been to a wedding or any other sort of thing that would require nice pretty clothes in a long, long time. And prom was forever ago!
Robert put up with me on Skype while I browsed through pages and pages of dresses--I basically ignored him and did that thing where you give one word answers. So just to be nice, so he would feel involved in some way, I sent him the Modcloth link and told him to tell me which dresses he thought I would like. I've got to admit though, I completely underestimated him, because he totally found this one. And I probably never would have clicked to it and saw the BACK if he hadn't linked me.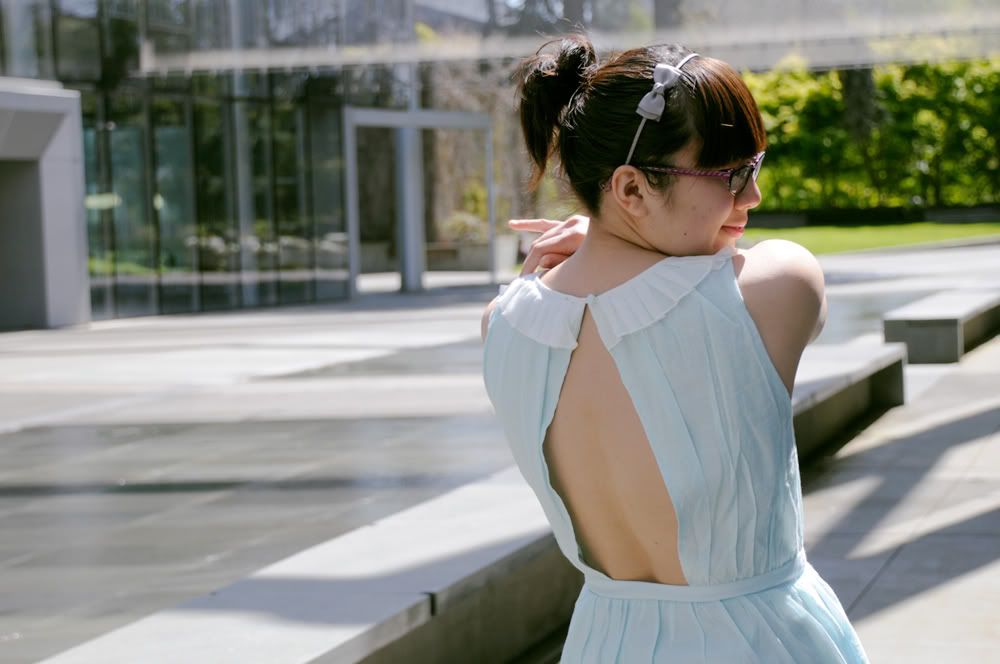 Because the back, my friends, is what made me fall in love with the rest of the dress. The color was nice, the collar was nice, but the cut out back made it perfect.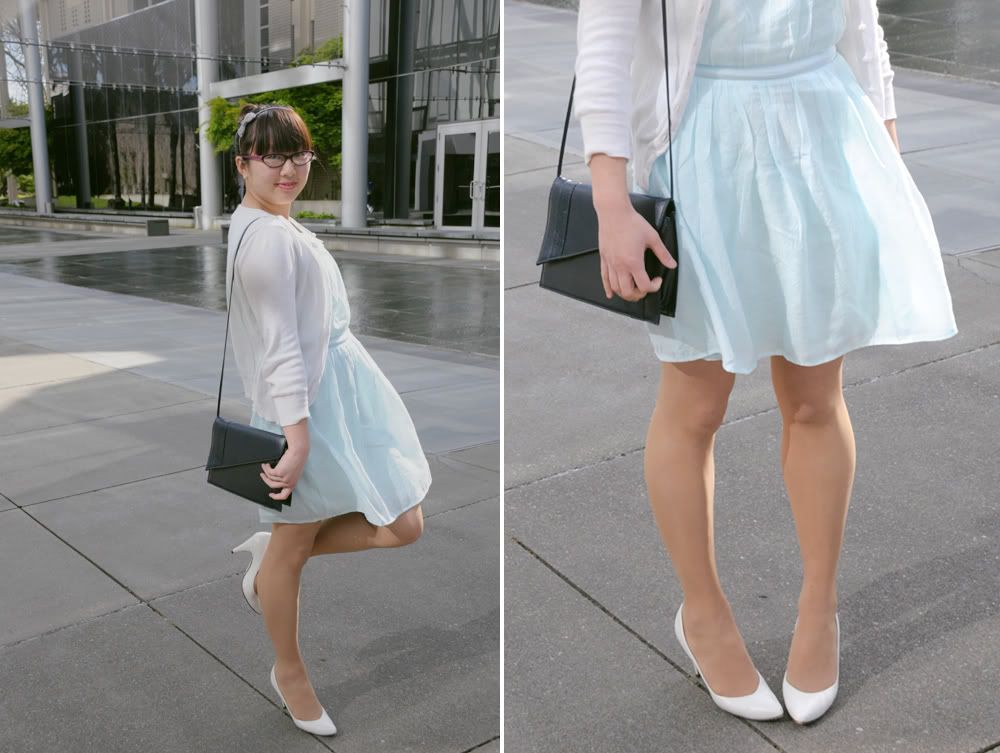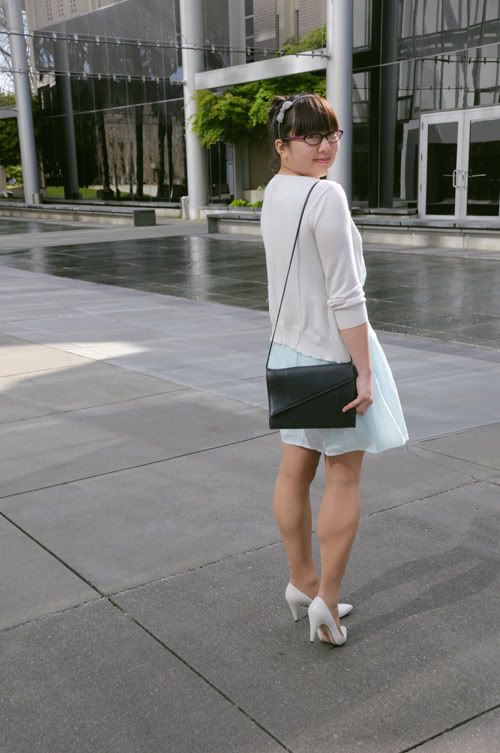 Surprise! Another picture heavy post. It's hard to pare down when Robert takes so many good pictures. Plus, I love this dress, so I want to show it off. I styled it really simply and with soft neutrals--because it doesn't
need
adornments. Felt sort of like a housewife getting ready for a dinner party at times, but I think that was because of the heels and the matchy-matchy nature of the outfit.
These are the sorts of faces I make while Robert tests exposure: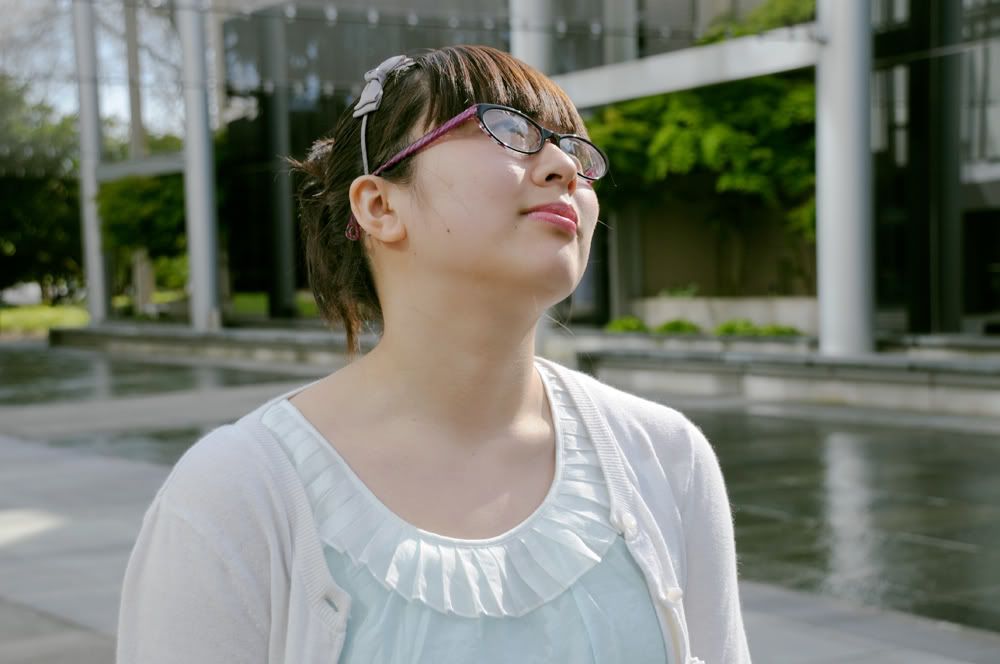 dress: Modcloth
cardigan: ? from high school
nude tights: Gap
heels: thrifted
purse/clutch: thrifted
headband: F21