I wore a very formulaic outfit yesterday. But I liked all of the pieces that made it up, so I don't particularly care. Oregon is still being indecisive about weather, so I would have liked to wear shorter ankle socks as I had originally planned with this outfit, but I would have been one sad cold girl if I had. So it was knee highs again. Because I'm so so sick of having tights sucking me in up to the ribs.
It's a tiny bit random, but I had a sudden realization that I'm really happy right now. I'm surrounded by people that I really like, who I trust and that I'm friends with, I'm studying something that makes me happy and I have a lot more free time than I ever used to (though that's still not a ton). Three more weeks of classes! And then Robert will be graduating in a month. Then no more long distance :D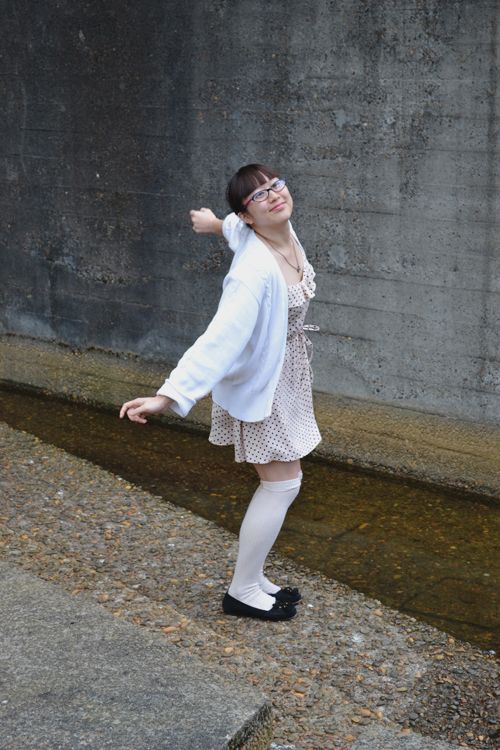 I look really funny in this photo and thought you should be able to look at it. I am squatting down to look in the water, but it sort of looks like I am trying to communicate the concept of constipation--charades style. I think it is quite silly.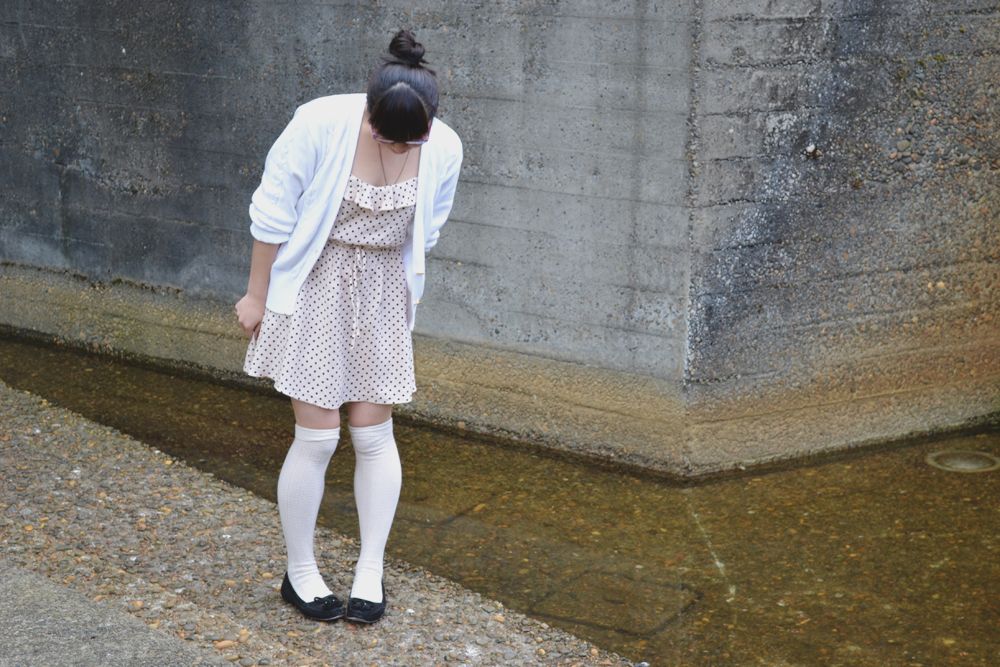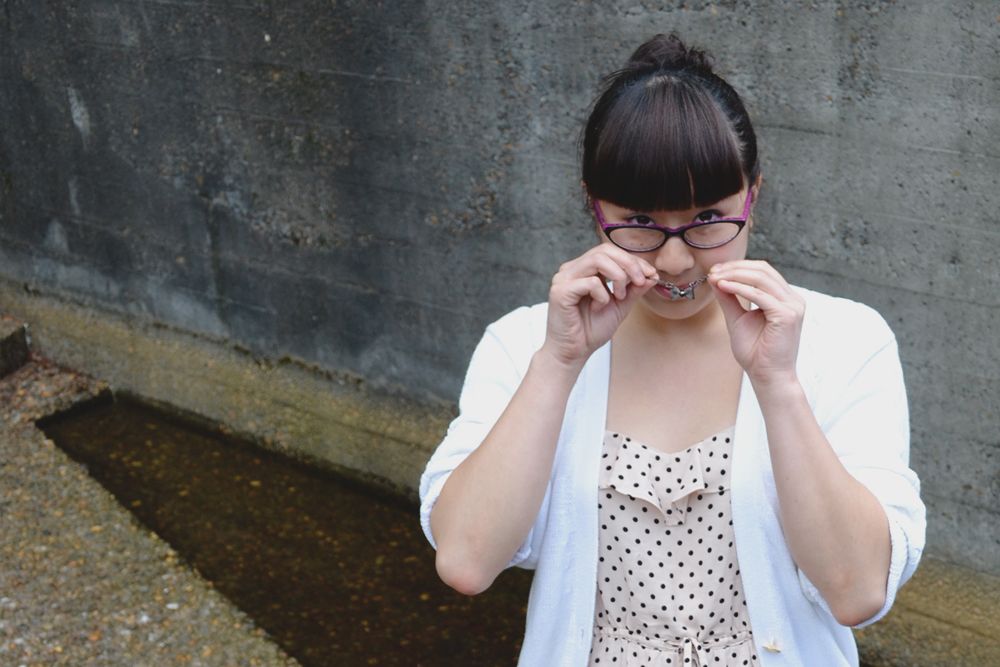 dress: H&M
cardigan: thrifted
socks: H&M
loafers: Cole Han, thrifted
necklace: gifted
And I talk about her enough so that most of you should know that Sarah of
Just Take a Bow
and I are good real life friends. We've been friends since freshman year of high school--so about seven years now. We were the colorguard/winterguard captains of our high school together (for those of you who know what that is) and are now thrifting/blog partners in crime. We've been planning on doing a clothing swap or something similar soon.
I think she has, but I've never posted photos of us together. So here you go:
This is what happens when she says we should try model poses. I just look like a dancer. Which is my background. So that's not really much fun.