I'm back in the blogging world! :) Though I wasn't gone for long, going somewhere different for the weekend and removing myself entirely from my normal life makes it seem like I've been gone a long time. I meant to touch my homework... but I didn't. Should've seen that one coming. Now I'll be playing catch-up for the next two days. Oh well, it was perfectly worth it :)
We left early(ish) Saturday morning and basically just drove the 3.5 hours from Portland to Seattle without stopping. I don't know about you guys, but I love sitting in the passenger seat criss-cross apple sauce. It's more comfortable for me than sitting like a normal adult person. I just kicked off my shoes and this skirt was perfect for keeping my legs just warm enough.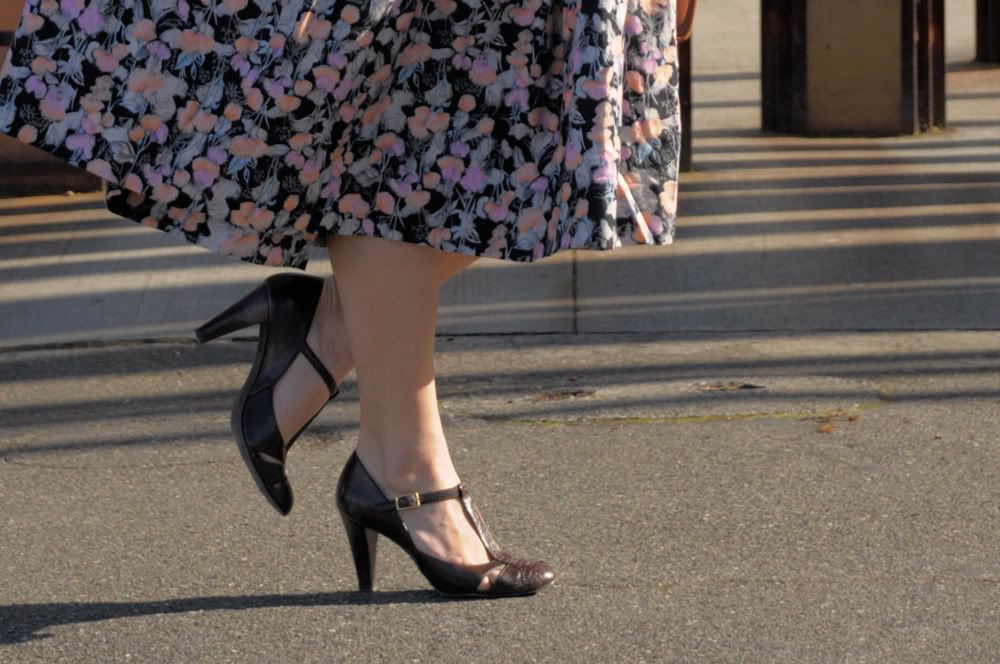 We got to Seattle and the weather was just gorgeous, as you can tell. A bit nippy when the wind blew, but the sun was shining. And then, surprise! We figured out the film festival was taking place in Seattle Center and I got to see Frank Gehry's EMP (Experience Music Project). I'll discuss that a bit later when I post up my Seattle recap post.
Seattle Center is touristy and a bit over the top. But I loved this series of neat, rusting, paint chip lookin' steel panel things. They're right next to EMP--I'm not sure if they're Gehry's work, or were some later installation by an artist/sculptor.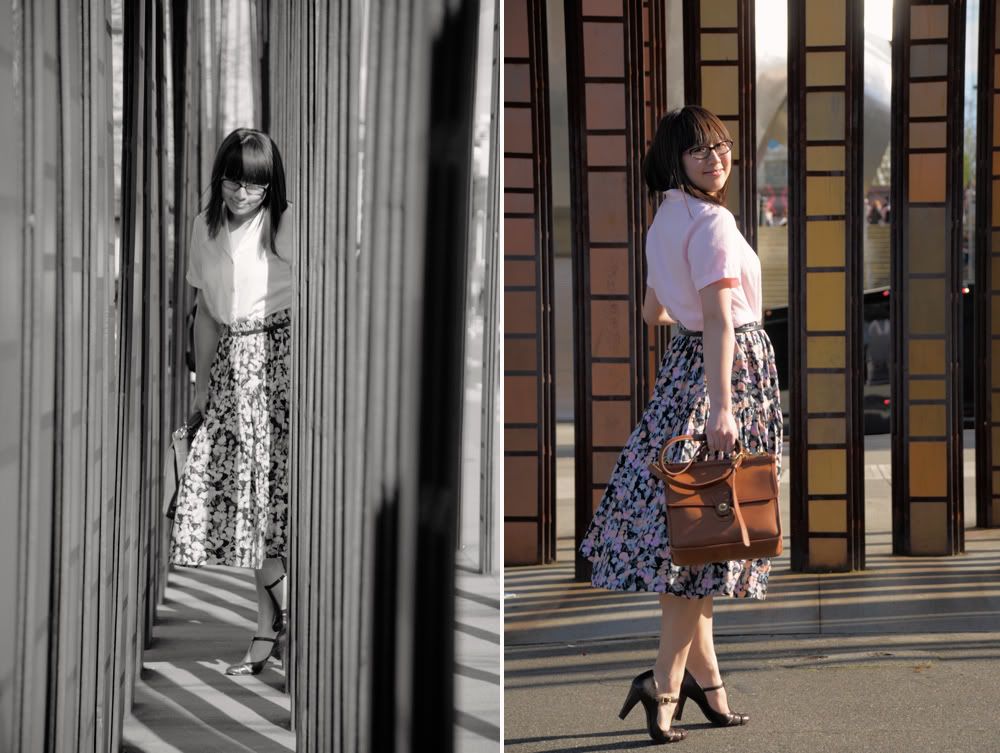 I had a really good weekend but sort of wish Robert and I had been able to make it to more film screenings. It was hard to balance what we had actually gone there to do and exploring Seattle. But there will be other times :)
AH! I've got to play catch-up school wise. But also blog wise. I have at least 3 more posts out of this Seattle weekend (2 outfits, one recap/photo post). Plus, I need to check out all your blogs. Robert took these lovely photos. He's getting way way better, I think. These ones aren't dark and moody like his others. Hehe.
blouse: thrifted
midi skirt: thrifted
belt: thrifted
shoes: thrifted
purse: Coach hand me down, from Robert's mom