Hello world :D
Portland has actually been quite pretty lately. At least in between the clouds and rain. This has been a funny week. Two pants posts in a very short time span. Truth is, I generally don't wear pants. It just feels more comfortable to me. It was sort of silly because I wore jeans to class a few weeks ago, and some girl even went out of her way to tell me I looked (still cute) but casual and that it was odd to see me in pants.
I like these though. Rolled up, I think they are perfectly spring appropriate. Not to mention, they fit me pretty much perfectly. I can see myself wearing them a lot in the future.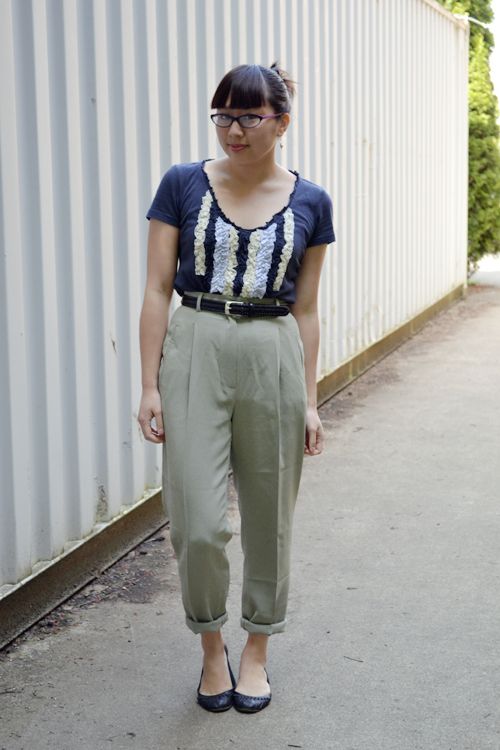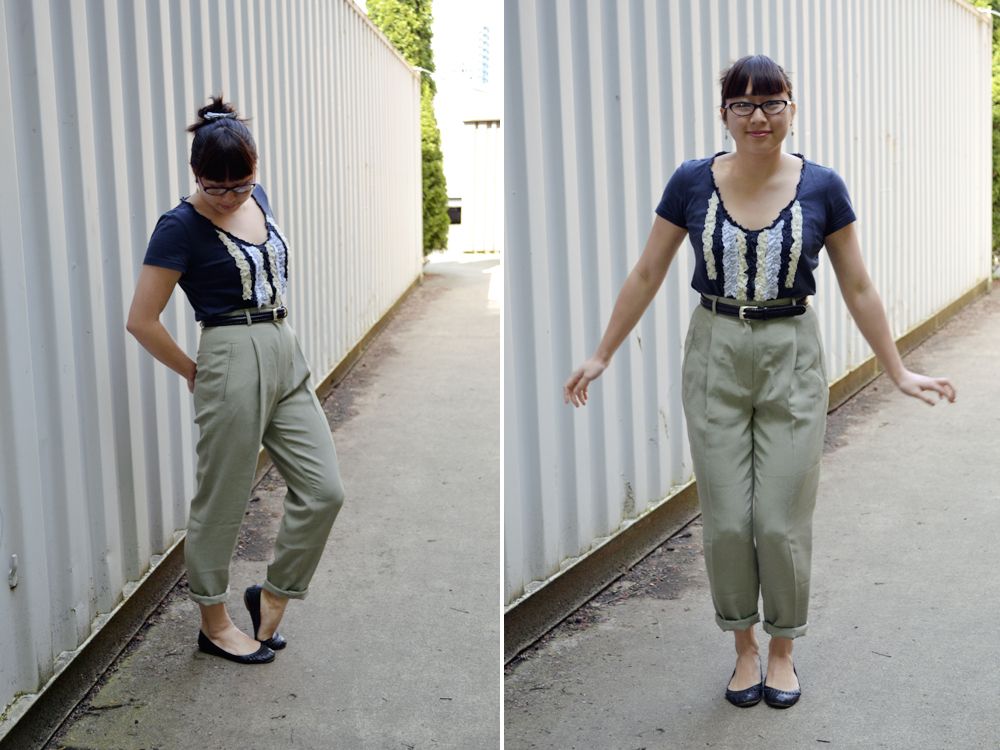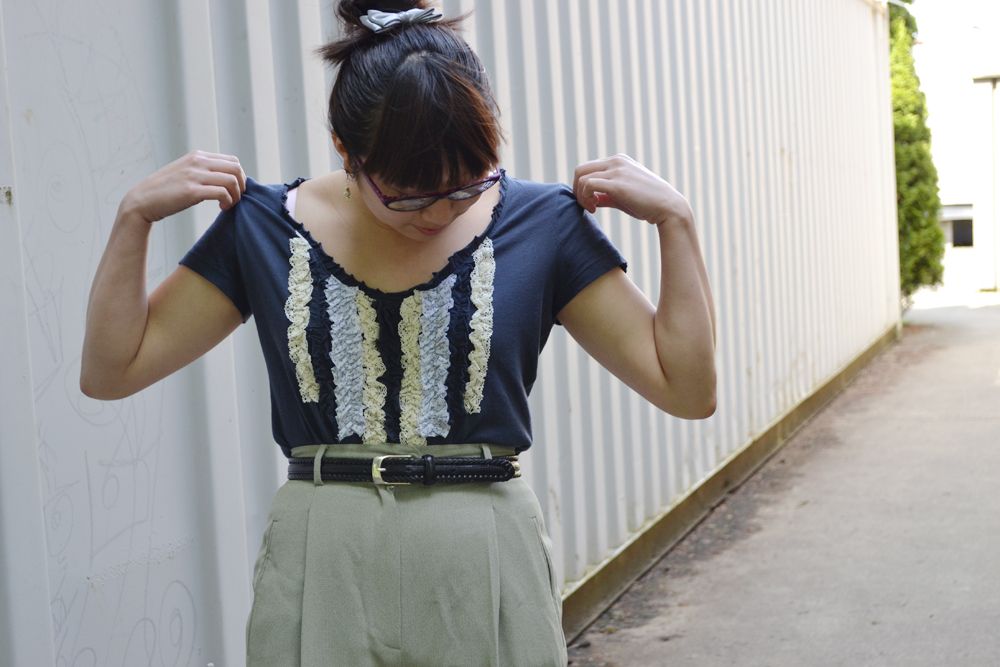 Also a bit silly: I found this shirt for myself when I was Mothers Day shopping for both my mom and Robert's mom. I found them both cute things and felt a little silly for buying myself something--but how often do you find an adorable eight dollar shirt from Banana Republic? I couldn't resist considering the price.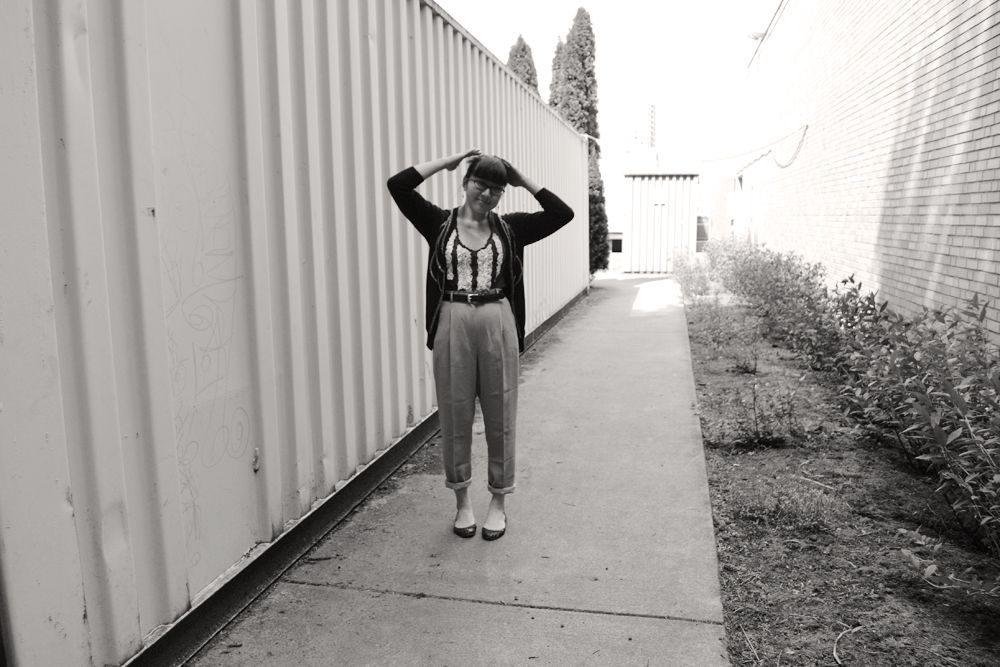 shirt: Banana Republic
pants: thrifted
belt: Fossil, thrifted
flats: Old Navy
hair bow: F21
earrings: gifted from Robert's mom
Also, I've found the dress I'm going to wear to Robert's graduation--which is an outside, semi-casual sort of thing. I was so surprised. It's from Forever 21 and was only $17.80. But it's basically perfect. And everything I was looking for. Now I've just got to find a equally adorable sun hat to match.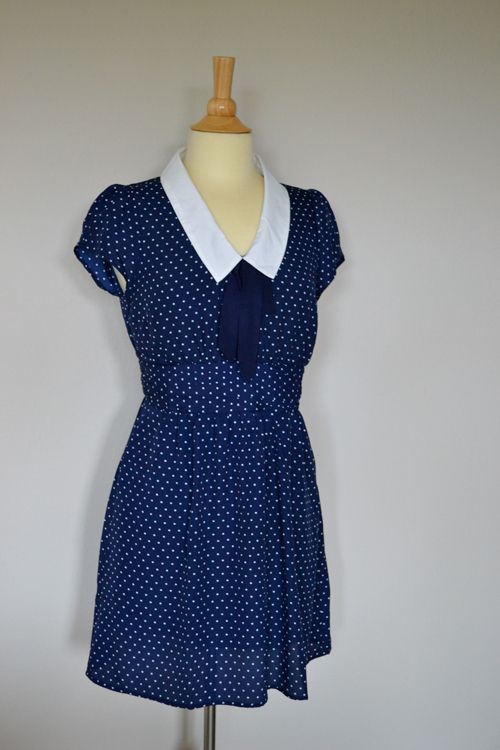 Also, getting busier with school. Got to, got to stay on top of things and not let my blog capture my attention as much as it has been. Still new at this, still trying to find some sort of balance. Education comes first after all :)