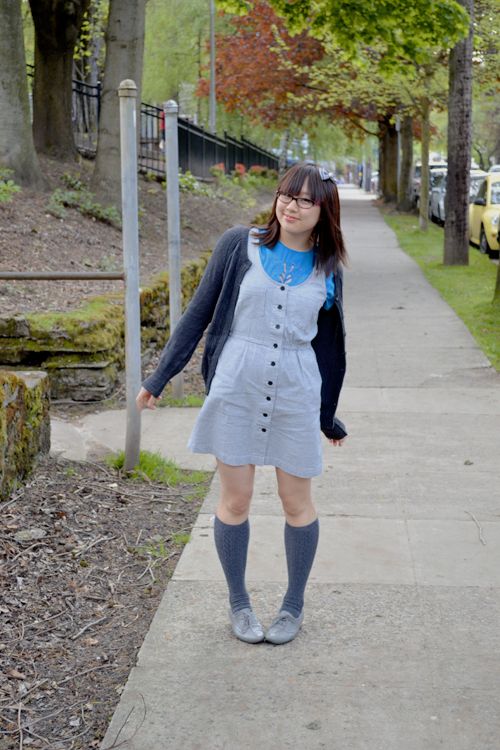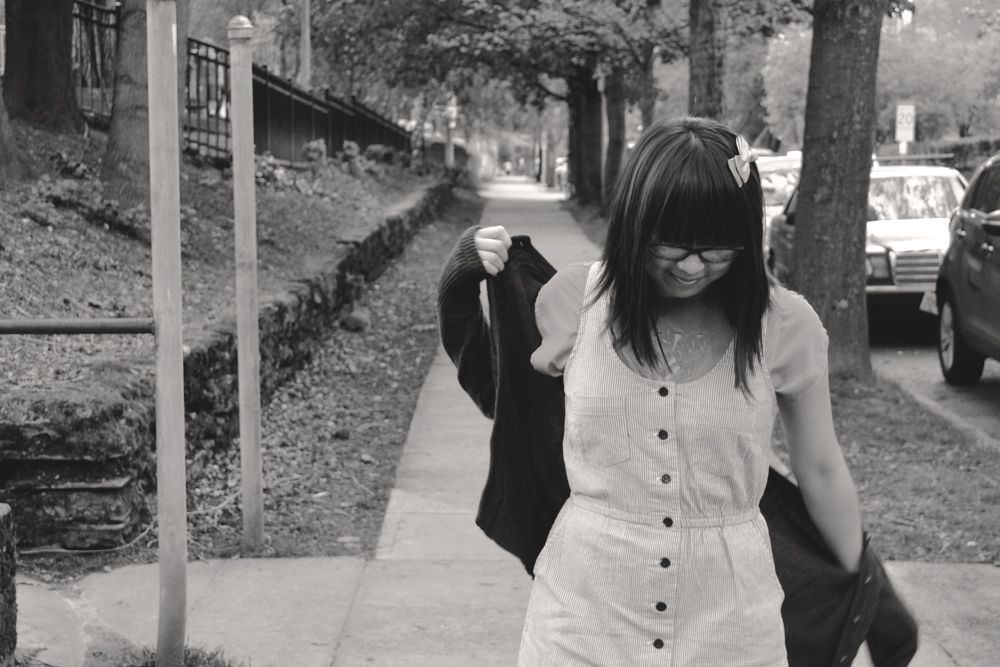 Well, I'm sure that we can all agree that the past few days with Blogger have been a fiasco. I've lost so many sweet, lovely comments off of my last post, which is really a shame, since there was such encouragement and niceness there. Oh well, life goes on. And I was having a pretty damn good hair day today, which I've decided to rub in all of your faces with this picture: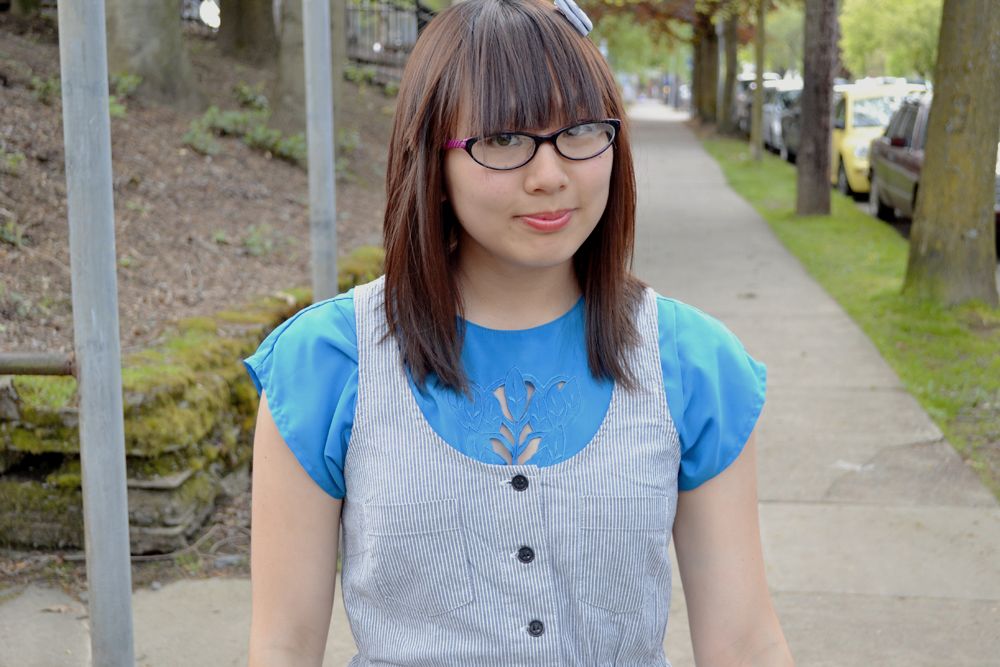 (I also love the little cut out detailing and color of this shirt)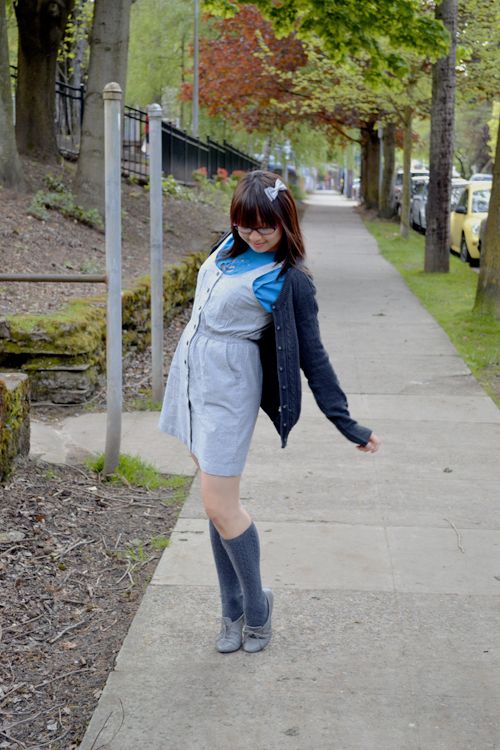 I felt like something like a cross between a school girl (because of the high socks and the dress worn as a jumper) and train engineer (because of the stripey pattern and material of the dress) in this outfit. I usually wear shirts under dresses, but Nicole, of
Coco Maria
totally made me want to do it with a jumper looking dress.
I bought the dress because it's simple enough to be mixed up a lot as a basic but has enough cute little details to make me happy. The fact that it has little pockets and those black buttons won me over.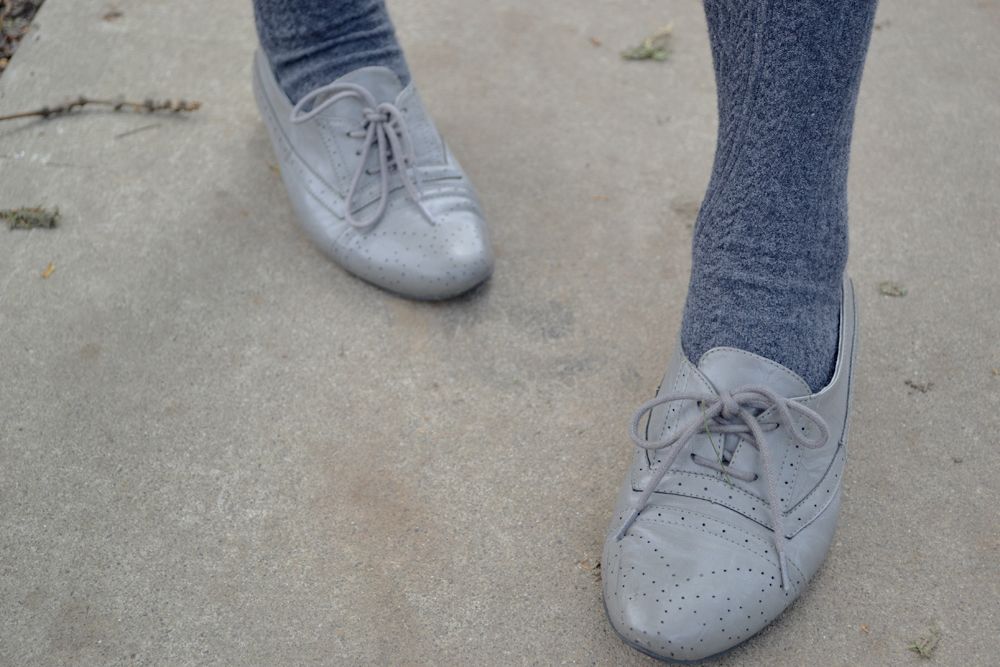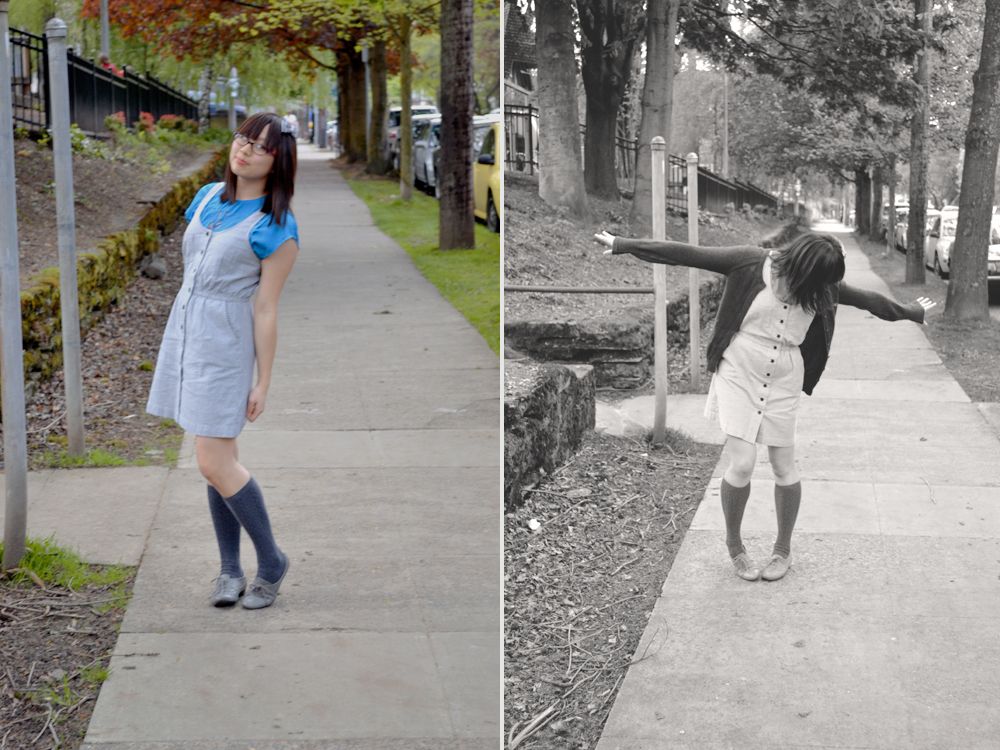 I worked on my homework all morning, met my mom for coffee and then met up with
Sarah
for thrifting (it was a successful day) + late lunch. I'm pretty happy, since there wasn't a whole lot of awkwardness to these photos. It's a lot easier to look happy and pose for pictures when you're actually super happy. I finally feel like I've got everything under control again :D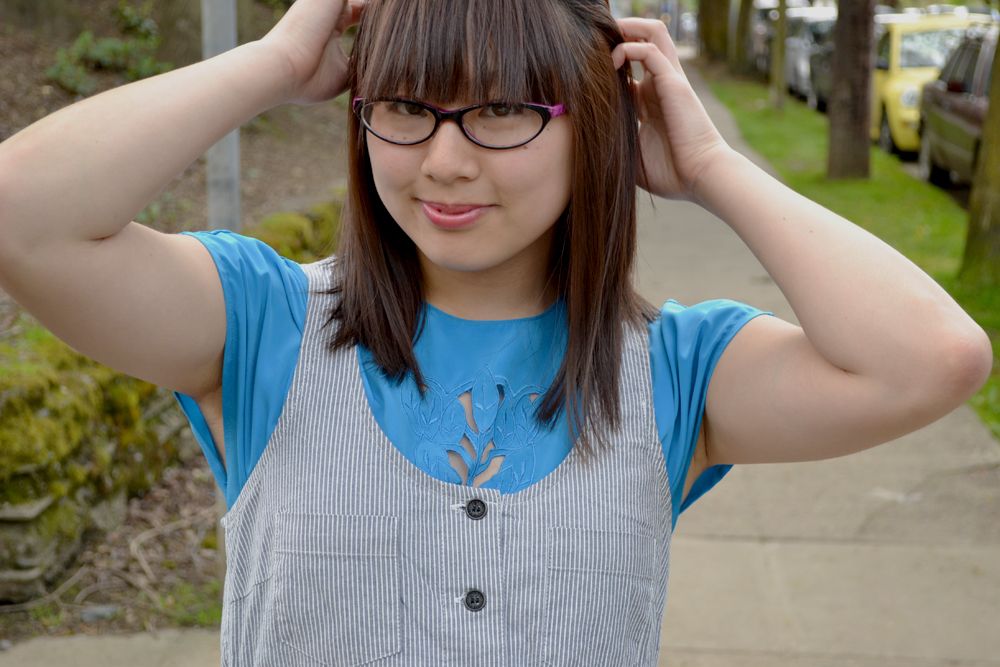 dress: F21
shirt: thrifted
cardigan: AE forever ago (highschool)
socks: don't remember :(
oxfords: F21
And... I'm going to be a bit lame and shamelessly self plug my
Tumblr
(you can see one of my newer thrifted blouses--the collar makes me die a little inside because it's so pretty) and my
Twitter
because I'm trying to be good and active on those two things.
Happy Friday! :D